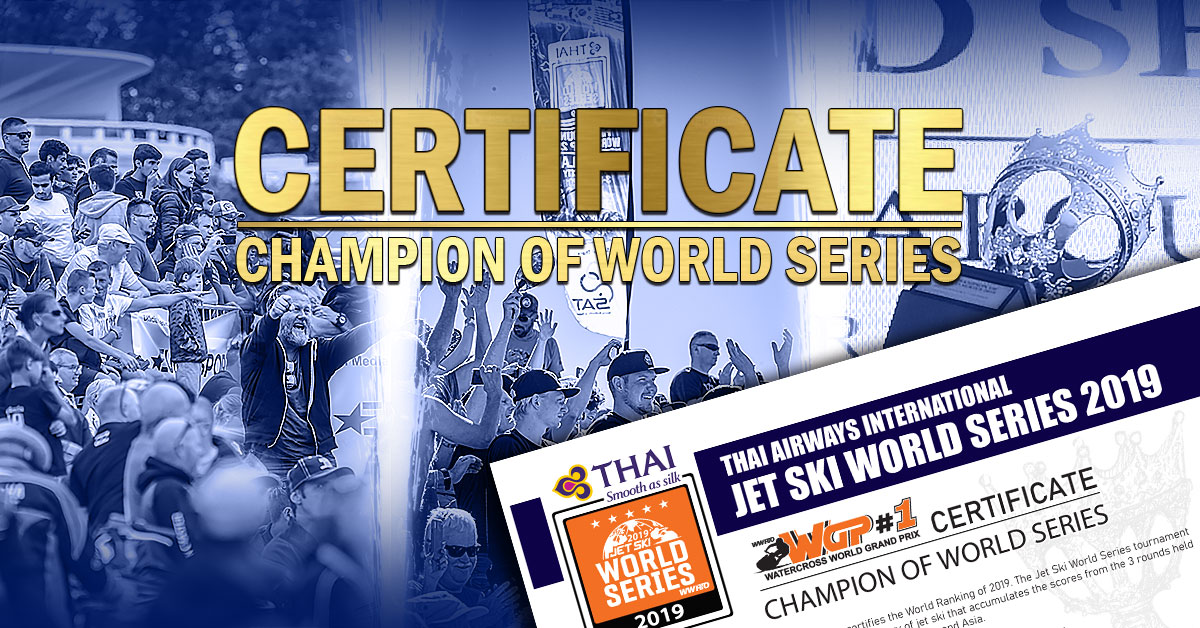 Jet Ski World Cup Co., Ltd., the owner of Thai Airways International JET SKI WORLD SERIES 2019 tournament, proudly supports the development of the world's jet ski community. We believe that everyone can make the big history together.
Now, the tournament has 16 biggest champions of the world in each of the categories based on their accumulated scores from the 3 rounds held in 3 continents on earth.
What you see below is a sample of the certificates for the Champions. We have made certificates for 465 riders who hold a place in world's ranking as well.
You can download your certificates in high qaulity as below.
Happy New Year 2020 and the official announcement of Jet Ski World Series 2020 will be out soon. Stay turned!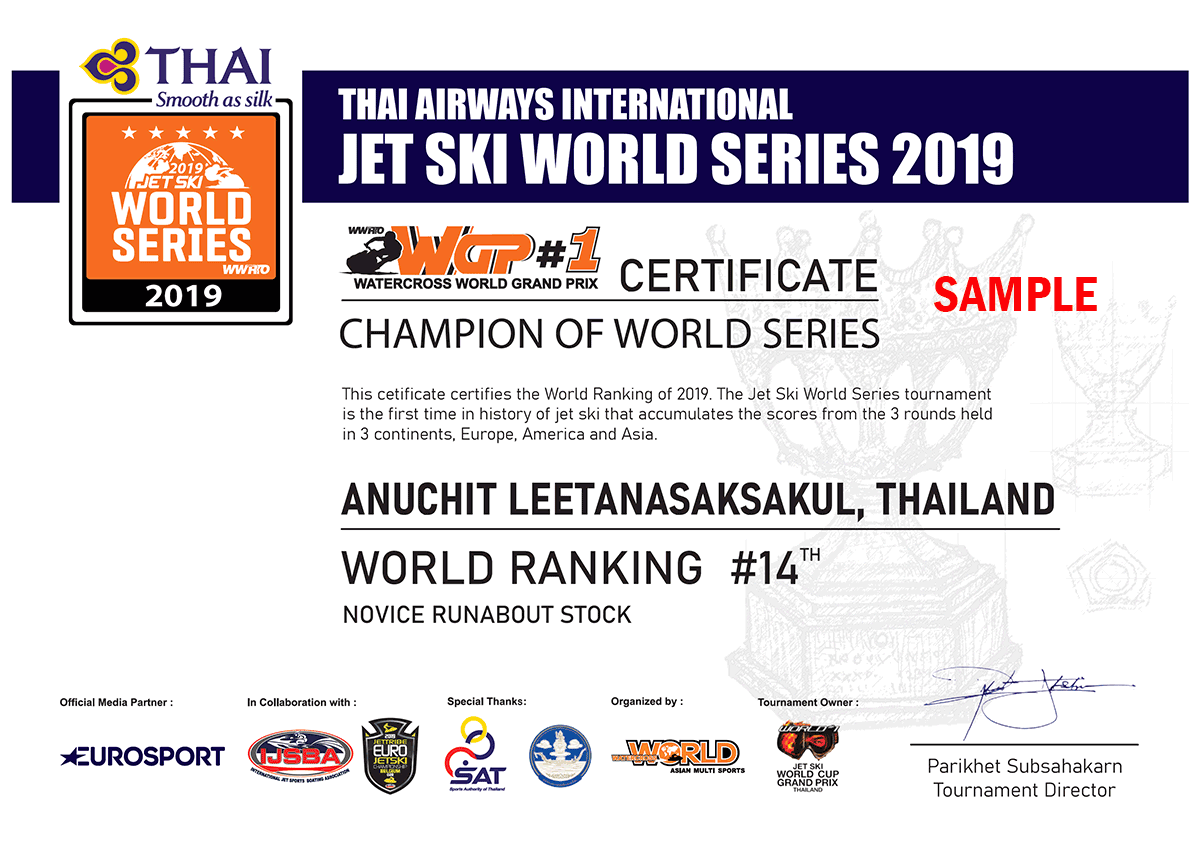 JET SKI WORLD SERIES
21 December 2019