| | | |
| --- | --- | --- |
| | NEWS | Date: 01 - 07 - 2019 |
"Maurin RaphaeI" World Cup Champion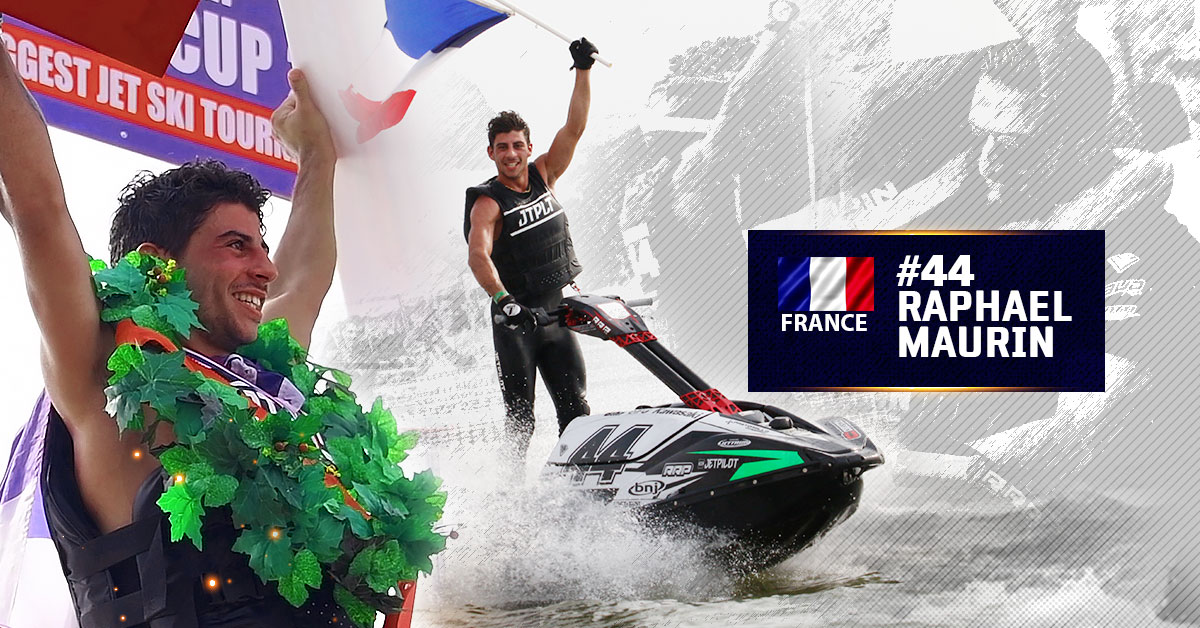 Driven to once again be the world's fastest racer at the opening course of the World Series 2019
As World Cup champion 2018, French Pro Ski Grand Prix Superstar Maurin Raphael is working closely with his team preparing to compete against some of the greatest athletes from around the world. He wants to show everyone that he is still the fastest racer in world of Jet Ski while competing in Belgium at the first stage of the 2019 World Series.
Thoughts from Maurin RaphaeI:
"I Feel super excited to start the jet ski world series 2019, it will be the series of the year. I'm training everyday to be ready because all the fastest riders in the world will be there."

"I really want  to thank my team who trust me and have given me the chance to line up for the most beautiful event of the jet ski racing season."

"Can't wait to be on the line."
Jet ski fans worldwide won't want to miss the upcoming chapter of the Jet Ski World Series 2019 from July 4-7, 2019 at the Lakes of Eau D'Heure, Belgium.  You can follow all the action on Facebook Live.  For more information and more news check out our website; http://www.jetski-worldseries.com.



JET SKI WORLD SERIES
01 JULY 2019