English
Language

Thai
Language

Japanese
Language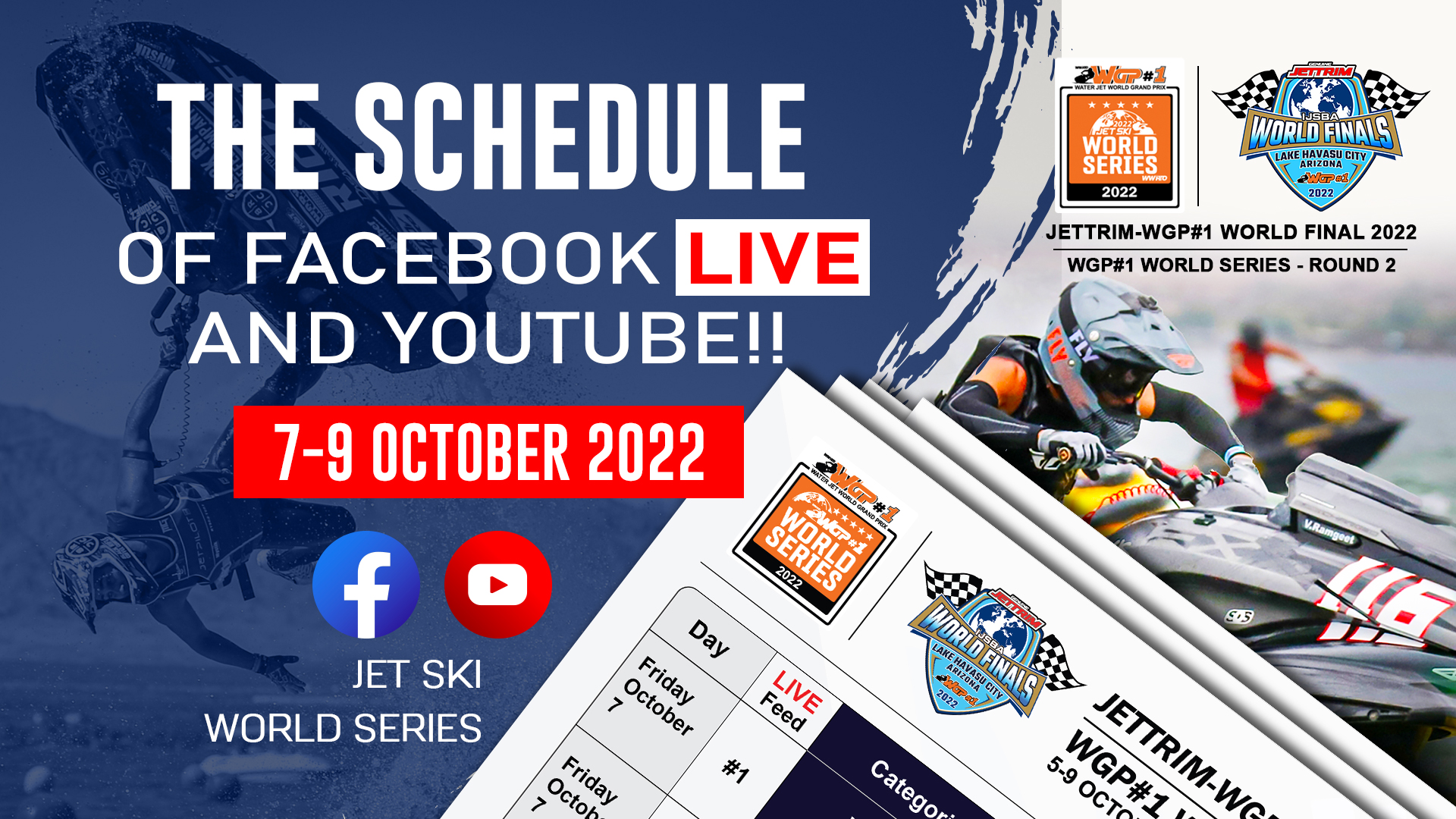 Update Now!!! The schedule of Facebook LIVE and Youtube!!

For all 3 days – 6 Live feeds of WGP#1 WORLD SERIES 2022, Round 2

Good news for all worldwide fans! WGP#1 WORLD SERIES 2022, Round 2 is kicking off at Lake Havasu City, USA. The WGP#1 broadcasting team is preparing to broadcast the competition on Facebook Live and Youtube for 3 days, 6 live feeds, during 7-9 October 2022 with the high-quality system of TV production. We will broadcast live all WGP#3, WGP#2 and WGP#1 competitions. The Live schedule and details are as below.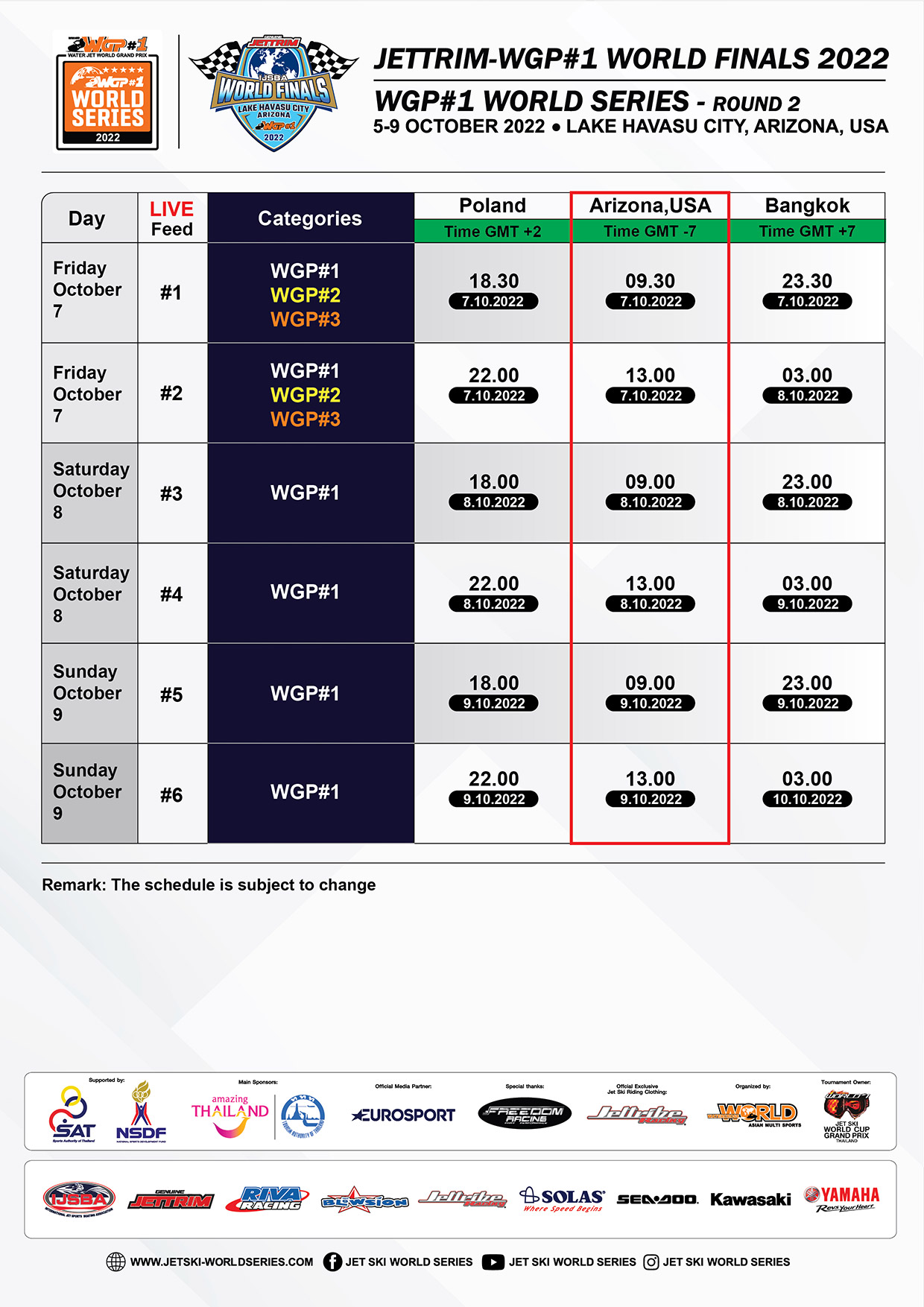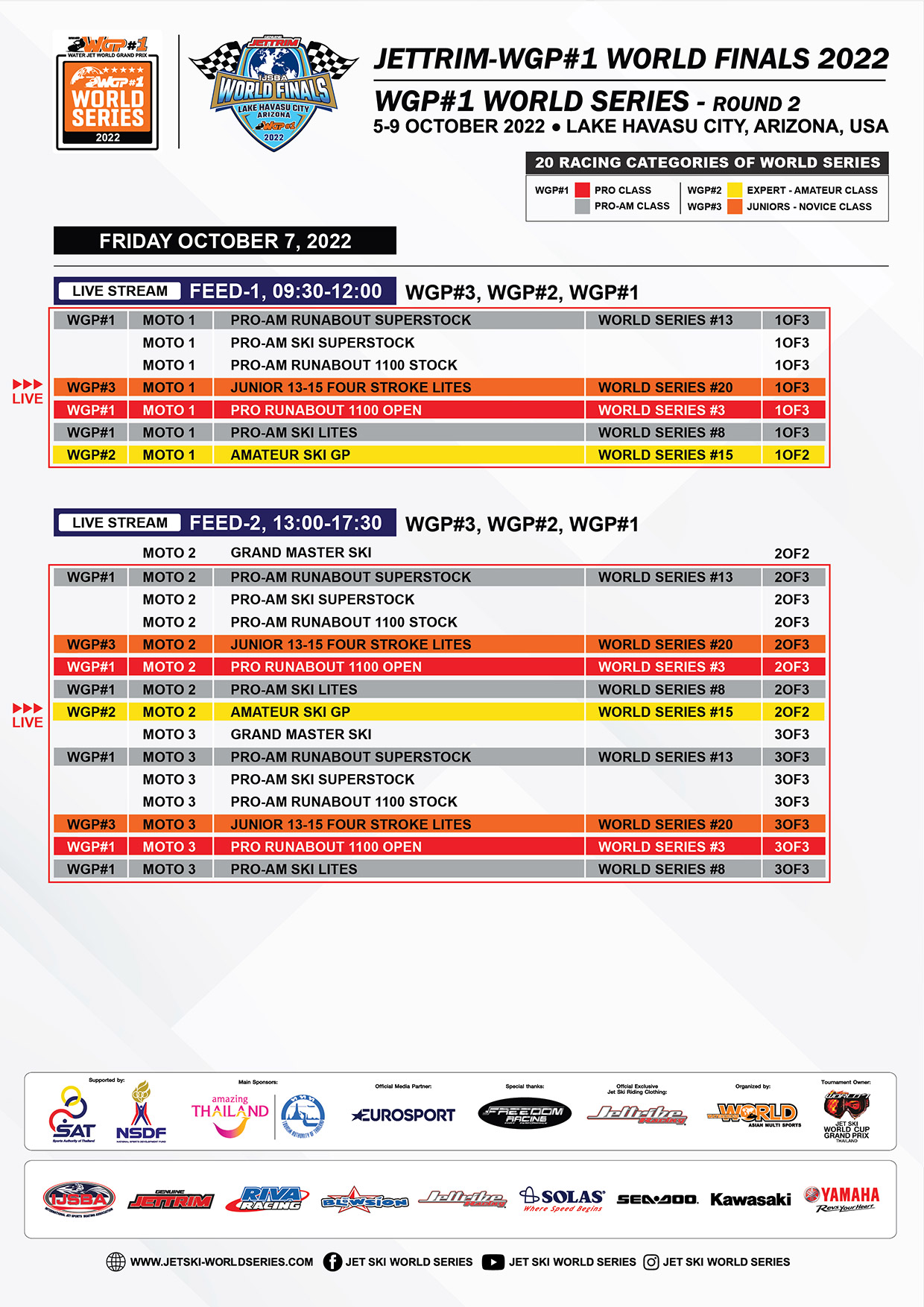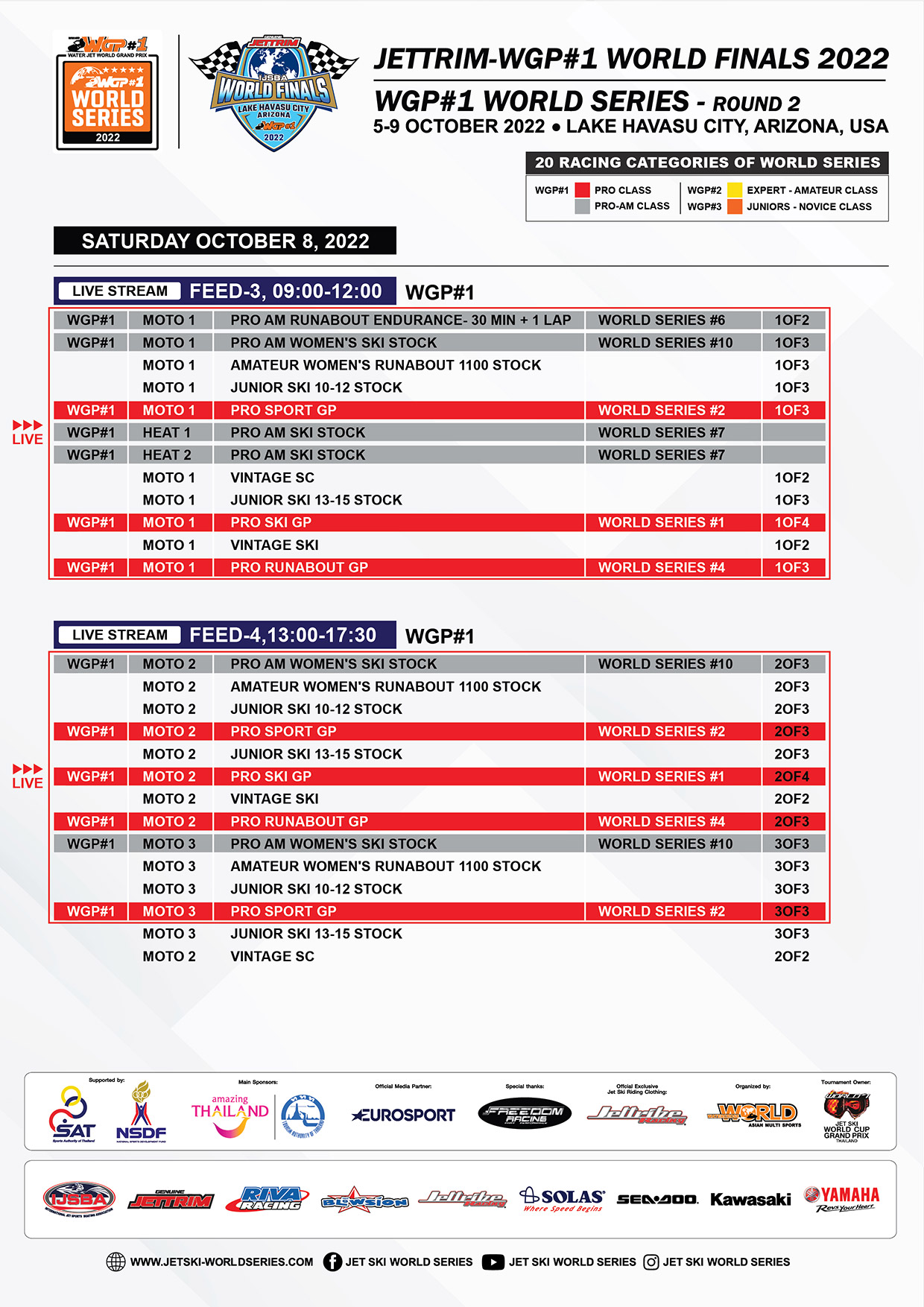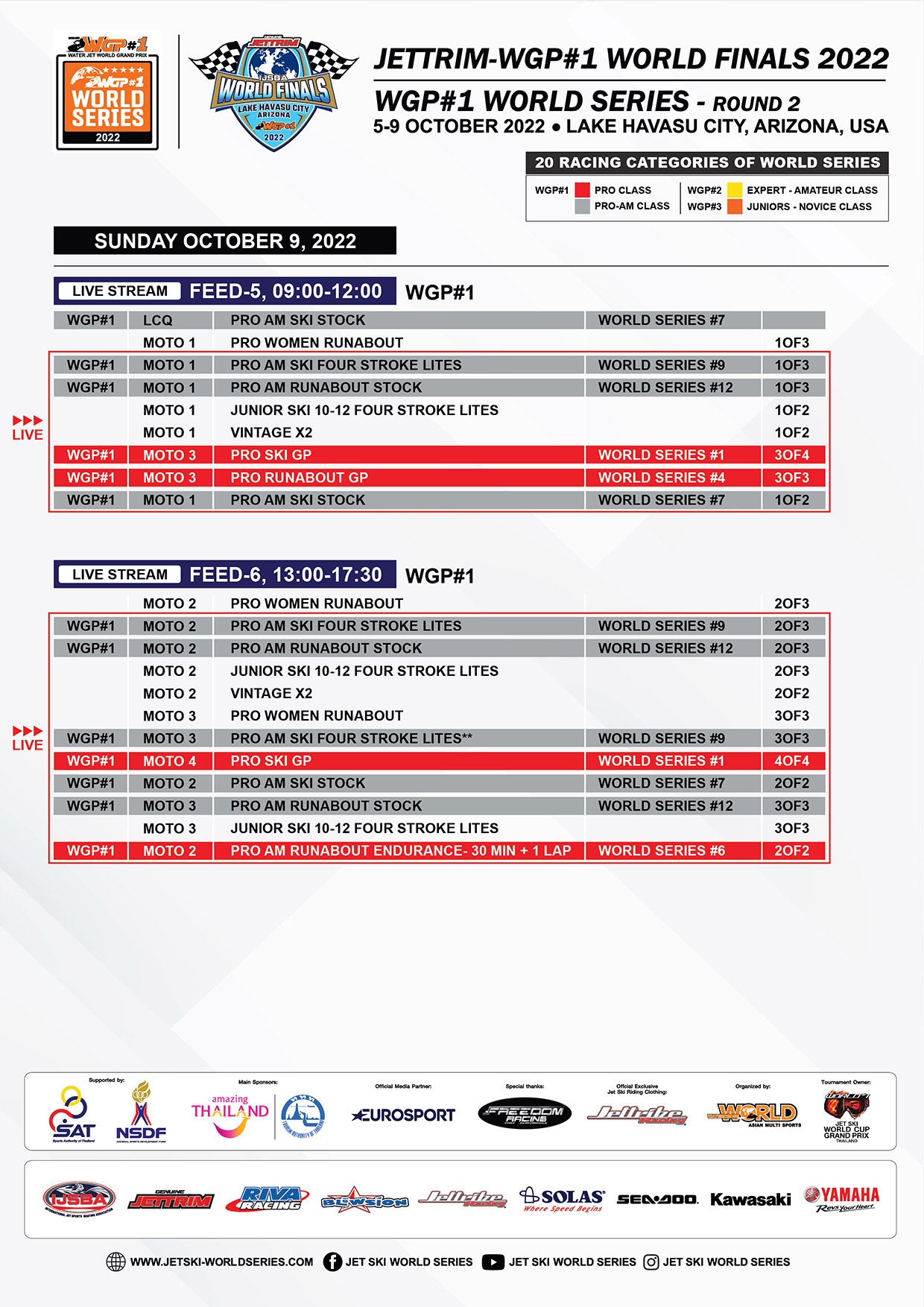 WGP#1 WORLD SERIES
04 October 2022