| | | |
| --- | --- | --- |
| | NEWS | Date: 06 - 08 - 2019 |
"Quinten and Burbayea" have won the the first round of the World Series championship. It only makes the other championship races across the two remaining continents even more exciting!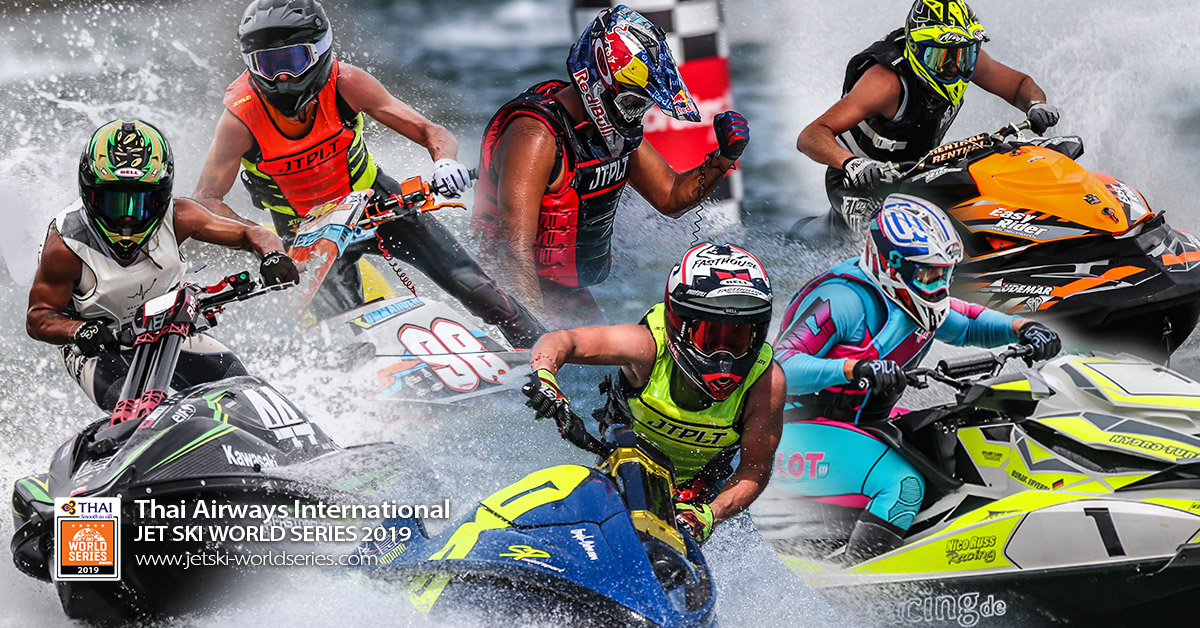 World Jet Skin fans were treated to heated racing during the Pro Ski Grand Prix at the recent Pro Runabout GP of the 2019 Thai Airways International Jet Ski World Series Tournament on the European continent.  The first round of the 2019 World Series took place in Belgium, and saw world class athletes compete in motos of up to 19-20 racers. The top flight competition was full of thrills and excitement and at the end, "Quinten and Burbayea" won races across each of their divisions… but it's only the beginning.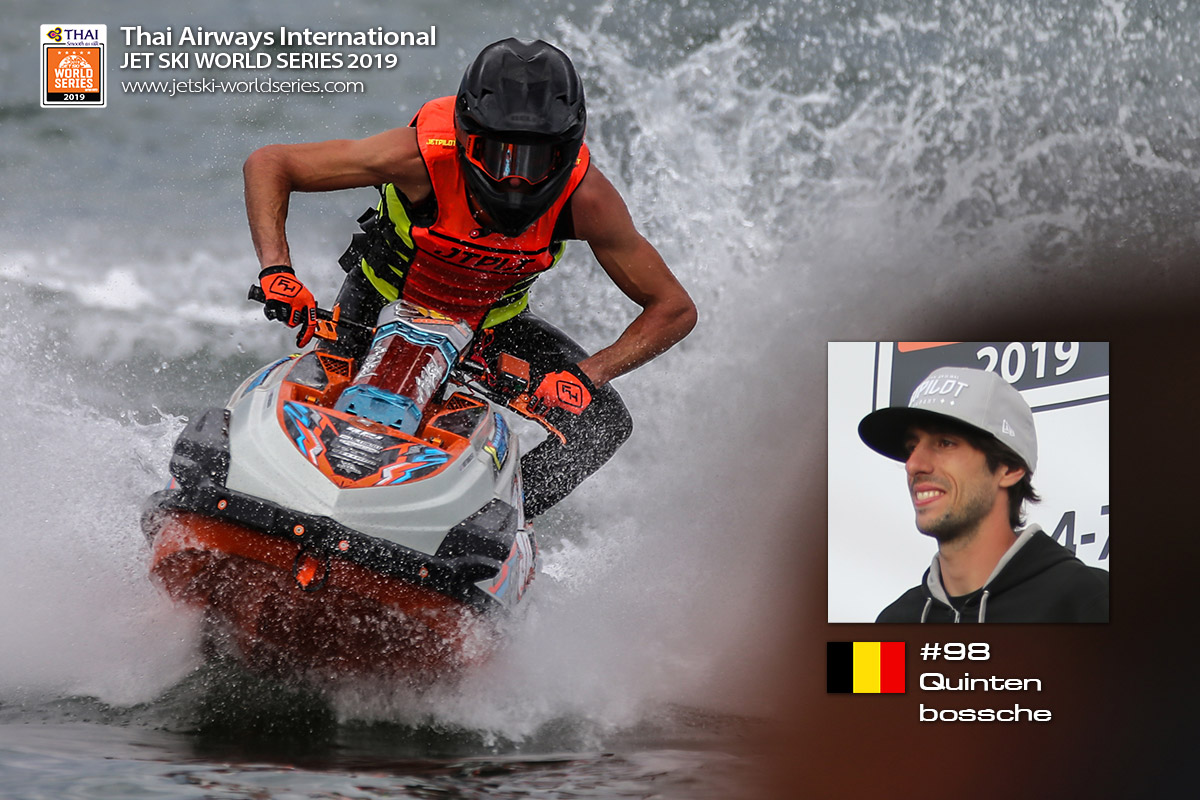 Pro Ski GrandPrix, #98 Quinten Bossche, a Belgian, made the host country proud, riding an impeccable race and winning four motos in a row. #44 Raphael Maurin, a Frenchman who is the World Cup 2018 champion. His performance shows he is physically fit and will be one of the tournaments fiercest competitors. #72 Poret Jeremy, a former World Cup champion in 2016 and 2017, was in the lead during many of the motos but could not control his craft well enough to maintain his advantages. #8 Dardillat Valentin, one of leading French riders and #53 Marten Manni, a rising star from Estonia, are two racers never to be underestimated on any course.

| | | |
| --- | --- | --- |
| | | |

Pro R/A GP, #66 Mohammed Burbayea did well and secured the championship in Race 1. His fellow Kuwaiti teammates, #38 Mohammad AlBaz and #33 Abdulrahman AlOmar finished with an accumulated score ranking of 4th and 5th respectively, from a field of 19 fellow competitors. Taking 2nd place was #14 Pons Teddy from France and in 3rd place was #1 Jorgensen Marcus from Denmark.

As a previous winner at Lake Havazu, Burbayea is very familiar with the course in Arizona, USA, which will host the second leg of the 2019 World Series. He will more than likely need to be most prepared for what he will encounter in the final round of the World Series in Thailand. The course is set on the ocean which is well known for causing more problems than freshwater with the electrical and technical aspects of the engines. The course itself will force riders to strategize for waves and wind, unlike the previous courses.  This new challenge might just allow other racers to make up some valuable ground on the series leaders. Racers such as Jorgensen Marcus, the reigning 2018 World Champion, Sitting Pro Jet Ski 1100 CC series, readily admit that no one knows how each race will turn out. Who ever is most ready and "in the zone" will take the championship. This is the uniqueness and charm of Jet Ski. Viewers can participate in all the fun while anticipating and cheering on the world class racers that they've been following along with us through live broadcasts of every races.


JET SKI WORLD SERIES
6 August 2019