| | | |
| --- | --- | --- |
| | NEWS | Date: 02 - 07 - 2019 |
Incredible!!!! Over 35 nations. More than 350 applications!!
Pre-Registration for the 2019 World Series, Round1 in Belgium.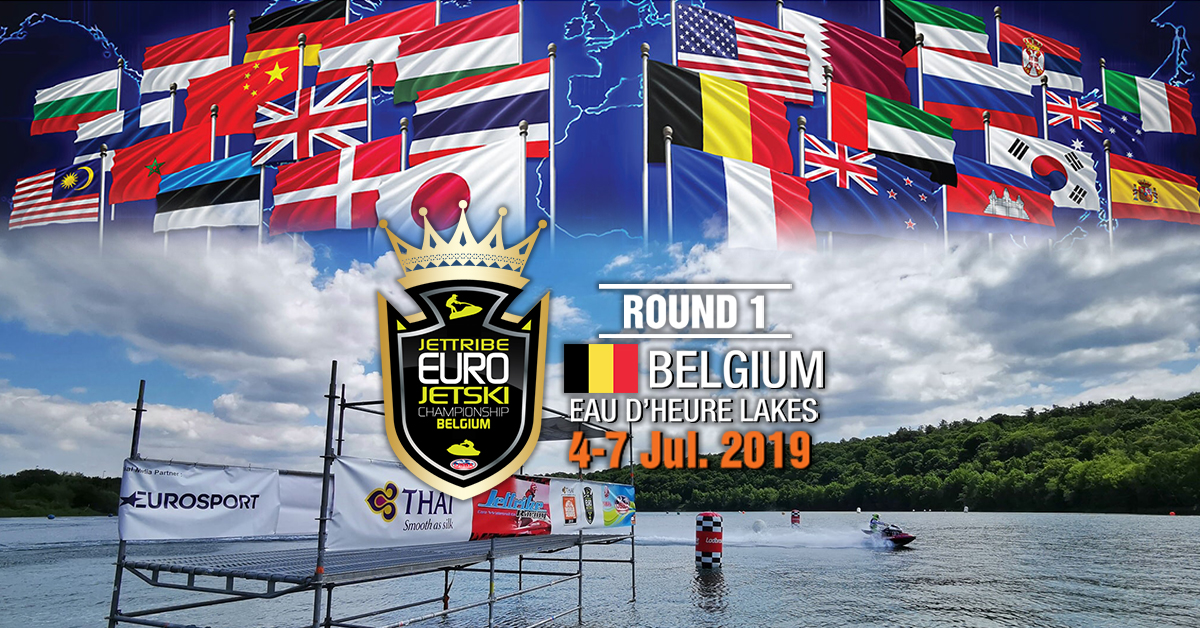 This is a whole new level of maximum excitement!
At this very moment athletes from all over the world have pre-registered for the Thai Airways International Jet Ski World Series 2019 competition on July 4-7, 2019 at the Lakes of Eau d'Heure, Belgium. More than 350 applicants across 16 competitive divisions of the 2019 World Series with more than 35 nations represented have already registered for this tournament.
The count down has begun and in just a few days, the world jet ski industry will erupt during the hottest competition of the year. For the very first time in the 38-year history of jet ski racing, a premium tournament comprising three different venues has been established to determine who is truly the fastest jet ski athlete in the world.  The Thai Airways International Jet Ski World Series 2019 will leave no doubt as to the true world champion by combining scores from races on three continents to crown the King of Jet Ski.
Jet ski fans from all over the world will see that their heroes are the best athletes in the world.  Follow along as they hunt for the championship across the world's continents with the fierce determination and unparalleled skill that can't be found in any other sport.
Competing on both familiar and unfamiliar racetracks, riders will prove their worthiness.  You can provide them and their team with the inspiration to win by cheering them wholeheartedly.
www.jetski-worldseries.com
Follow the Thai Airways International Jet Ski World Series 2019 on Facebook live.
Fans can follow the news and find additional information at www.jetski-worldseries.com

JET SKI WORLD SERIES
02 JULY 2019