WGP#1 WORLD SERIES 2021
EUROPE(POLAND)-ROUND 1│21-25 JULY 2021
English
Language

Thai
Language

Japanese
Language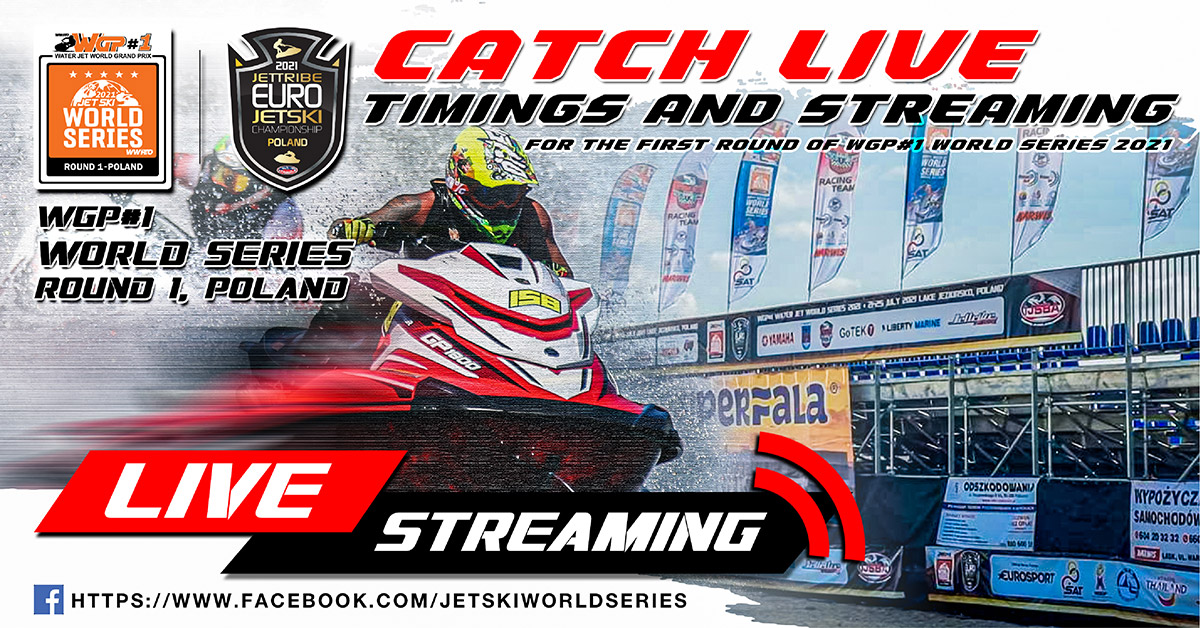 CATCH LIVE TIMINGS AND STREAMING FOR THE FIRST ROUND OF WGP#1 WORLD SERIES 2021
Things are underway at Jeziorsko, in the town of Ostrow Warcki, Poland. This town is now host to the first stop of the jet ski world's biggest competitive series; the Triple Crown. The 16km long lake will be the battleground for 250 racers from 30 countries, most from Europe and the neighboring Middle East, and also from the USA and Asia.

To cater to fans onsite and at home, organizers have introduced a cutting edge time tracking software called "JUST timing" that displays the day's schedule, what event is happening currently, and the most up-to-date scores.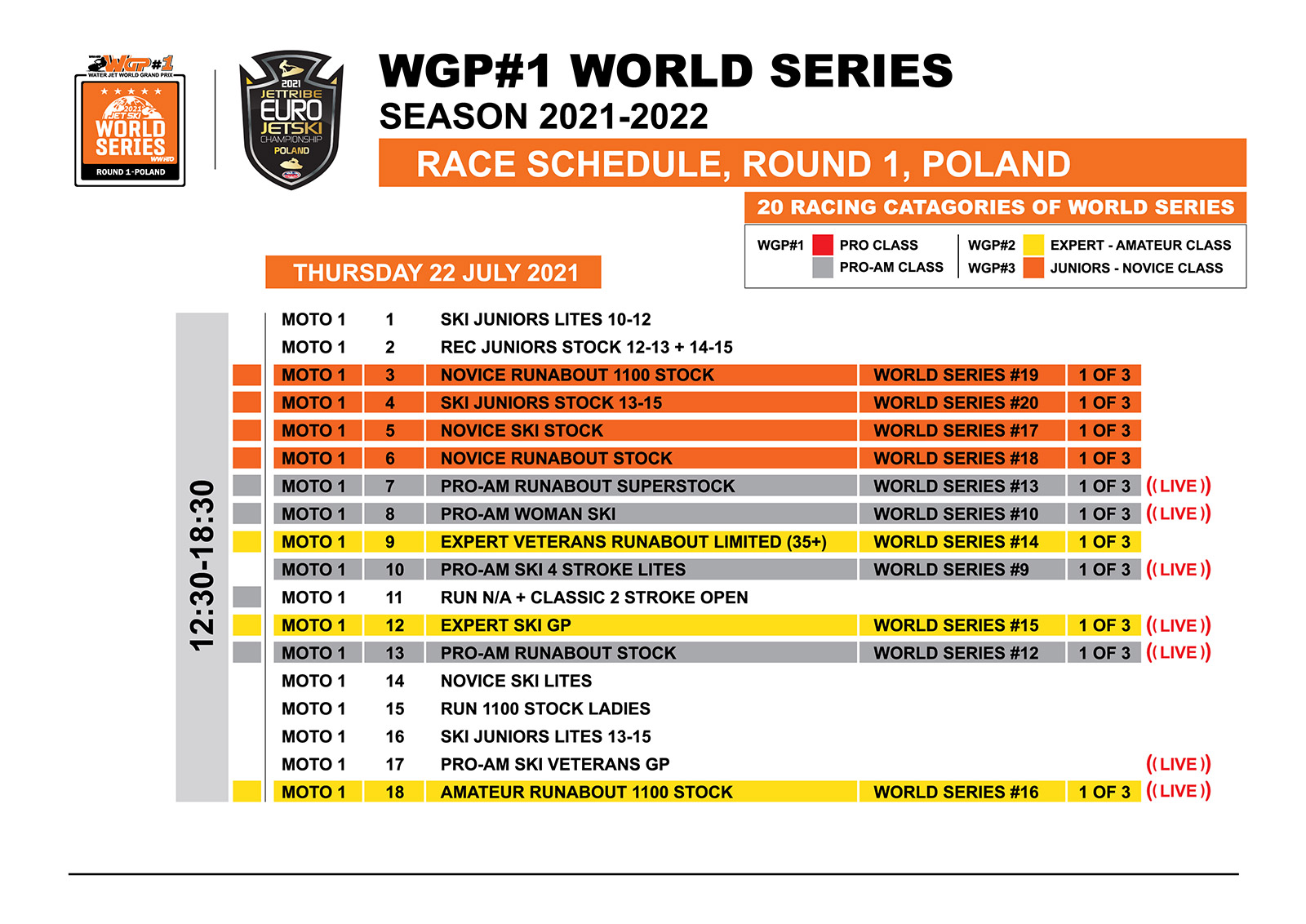 Along with this, the event will be livestreamed on Facebook page from Polish organizers and of course broadcast on Europe's very own EUROSPORT, the biggest sports network in the region. It will be broadcasted as the highlight program after this tournament.

We are expecting good weather and great racing for this event. You can't afford to miss even a moment, so stay tuned! We recommend, if you have chance to watch the game at the race site, it will be more exciting or keeping an eye on Jet Ski World Series Facebook page or www.jetski-worldseries.com for all the latest updates.

WGP#1 WORLD SERIES
22 July 2021
---




Organized by :
WATERCROSS WORLD - ASIAN MULTI SPORTS &
ENTERTAINMENT CO.,LTD

Tournament Owner :
JET SKI WORLD CUP GRAND PRIX CO.,LTD. 

Powered by Asian Multi Sport & Entertainment
© 2021 by jetski-worldseries.com .All right reserved.