English
Language

Thai
Language

Japanese
Language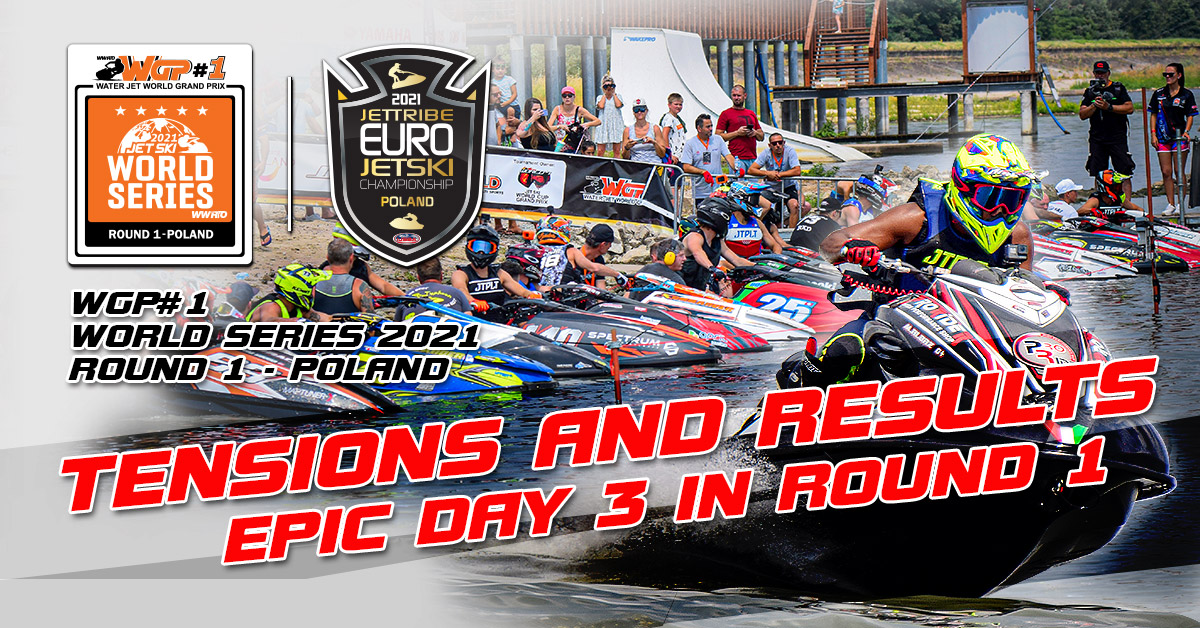 TENSIONS AND RESULTS; AN EPIC DAY 3 IN ROUND 1 OF THE WGP#1 WORLD SERIES
This was the day (most of) our fans have been waiting for – the start of 6 Pro racing on this WGP#1 WORLD SERIES tour with motos 1 and 2.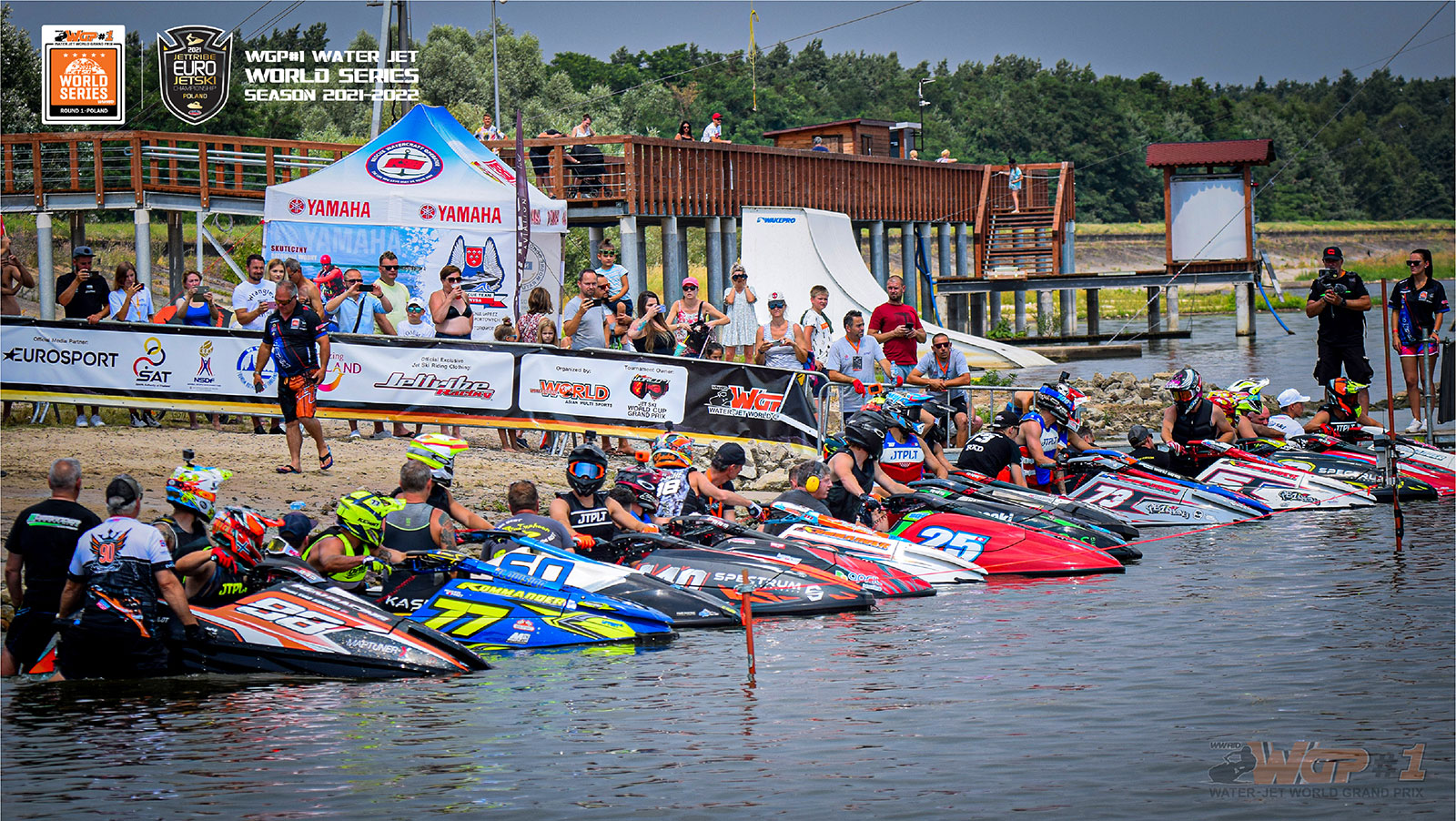 In Pro Freestyle (category #5), Belgian rider #1 Niels Willems delighted with his tricks, getting incredible air time on his maneuvers. Niels had been working with Freestyle legend Mark Gomez to perfect his moves and it certainly showed. Niels took the win in the 2 motos from 3 of the day.
| | |
| --- | --- |
| | |
Pro Runabout 1100 Open (category #3), saw a very determined #21 Oleksandr Aruteniants from Ukraine take the charging lead in the first moto. Runabout 1100 specialist, #176 Valentina Lezcano from USA, went from a 4th place in moto 1 to an incredible 1st place in moto 2. She will now do battle with #5 Vasari Ilidiko from Hungary ahead of the last moto 3 today, a mere two points separating the two.

Pro Ski Grand Prix (category #1), was a fierce competition from the very start. Defending the champion of WGP#1 WORLD SERIES 2020, #98 Quinten Bossche who from Belgium, took the holeshot in both motos and took the win in moto 1. However, in moto 2, Austrian rider #90 Kevin Reiterer showed his mettle as a champion overtaker by taking the race lead away from Quinten to finish in 1st place in moto 2. #44 Raphael Maurin from France was a great chaser throughout both motos, as was Belgian rider #5 Antoine Goethals and #11 Benjamin Scharff. Quinten and Kevin head into moto 3 and 4 today, and it could be anyone's game!

| | |
| --- | --- |
| | |
Pro Runabout Grand Prix (category #4) had a very rough start. Literally. It took 3 red flags in moto 2, and a few penalties, to get the raring riders in line for an incredible day of racing. Kuwait's #38 Mohammad Albaz took the holeshot and the win in both motos. France's #86 Jeremy Perez cracked the 2nd place, securing a third place in moto 1 and a cool second place in moto 2. Fellow Kuwaiti and defending world series champion 2019, #66 Mohammed Burbayea, came in 3nd place. Honourable mentions should certainly go to #7 Marcus Jogensen from Denmark, #158 James Bushell from UK, #1 Yousef Abdulrazzaq from Kuwait, and #777 Juan Lezcano from USA who finished in 4th, 5th, 6th and 7th place respectively; they provided us with some of the best racing we have ever seen.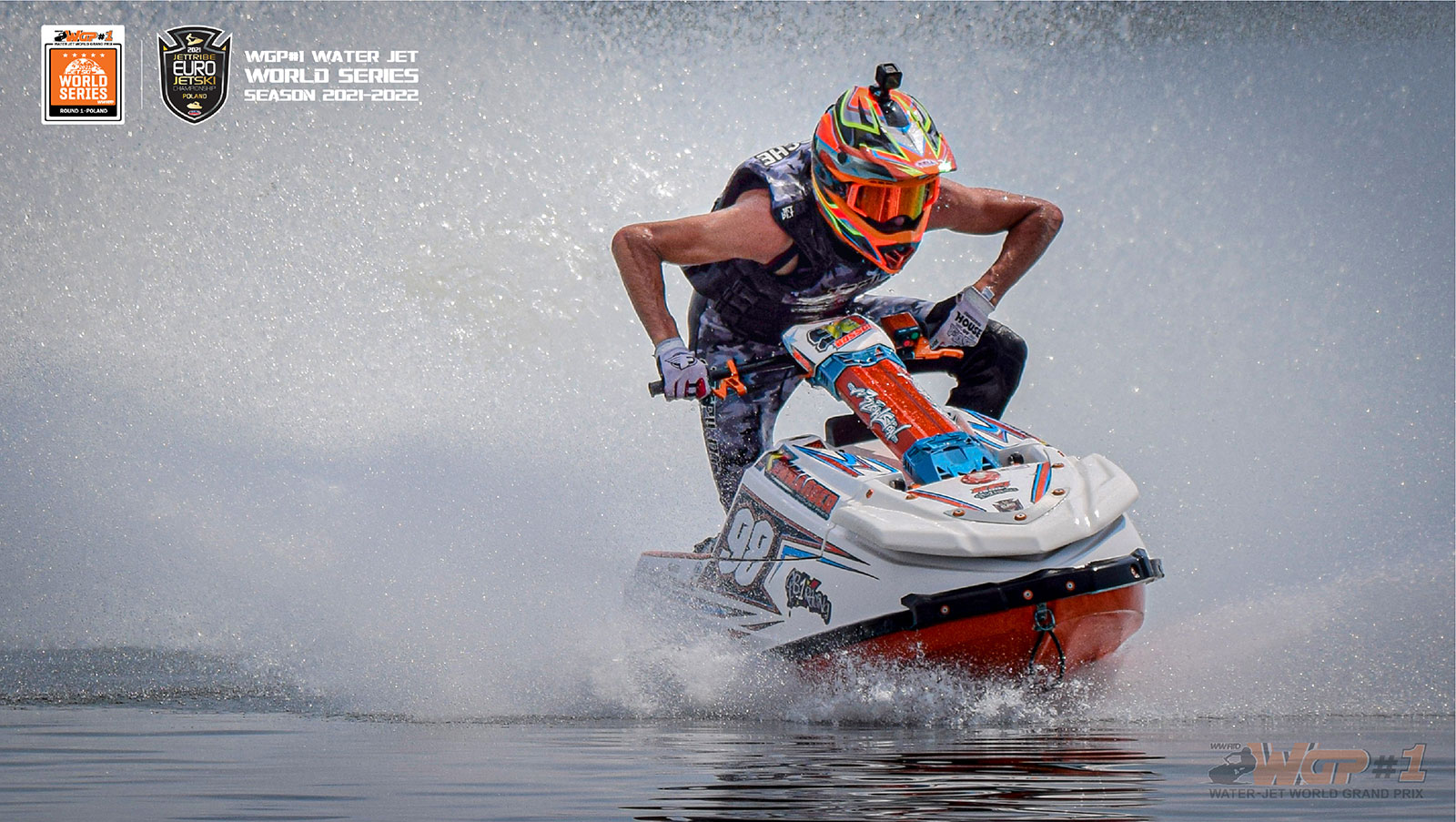 Pro Sport GP (category #2) was a two-man game from UK. #111 Simon Belcher and #158 James Bushell showed that neither was willing to back off the other. Simon took the win in moto 1, and James took the win in moto 2.

Pro-Am Endurance Open (category #6) was all about testing the waters with over 35 minutes +1 lap. #961 Nico Chamand, France took the win in moto 1, followed by fellow French riders #121 Mickael Le Gall and #8 Jean-Bruno Pastorello in 2nd and 3rd respectively.

A hearty congratulations goes to our Novice WGP#1 World Series Round 1 champions who completed their motos today; Novice Ski Stock (category #17) France's #9 Thomas Bento, Novice Runabout Stock (category #18) Qatar's #22 ALMOHANNADI Khalid, and Novice Runabout 1100 Stock (category #19), Belgium's #3 Tom Claerhout

Don't miss!!! the last day of WGP#1 WORLD SERIES, Round 1-Poland competition and the Facebook live from Poland via www.jetski-worldseries.com
WGP#1 WORLD SERIES
24 July 2021