English
Language

Thai
Language

Japanese
Language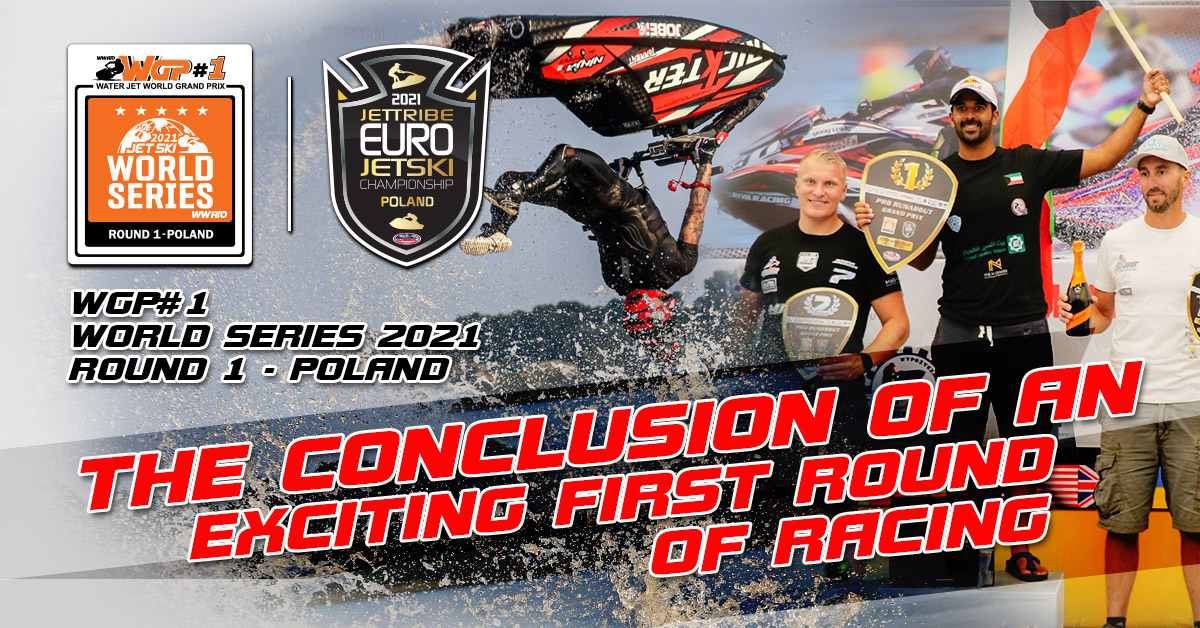 THE CONCLUSION OF AN EXCITING FIRST ROUND OF RACING
The fourth and final day of the WGP#1 WORLD SERIES; an intense and incredible day for all involved. The day started off fine, sunny and hot. And as the last moto ended for Pro Runabout GP, the winds picked up and the rains started pour.


France
The Champion of PRO-AM ENDURANCE OPEN
#96 Nicolas Chamand
RESULTS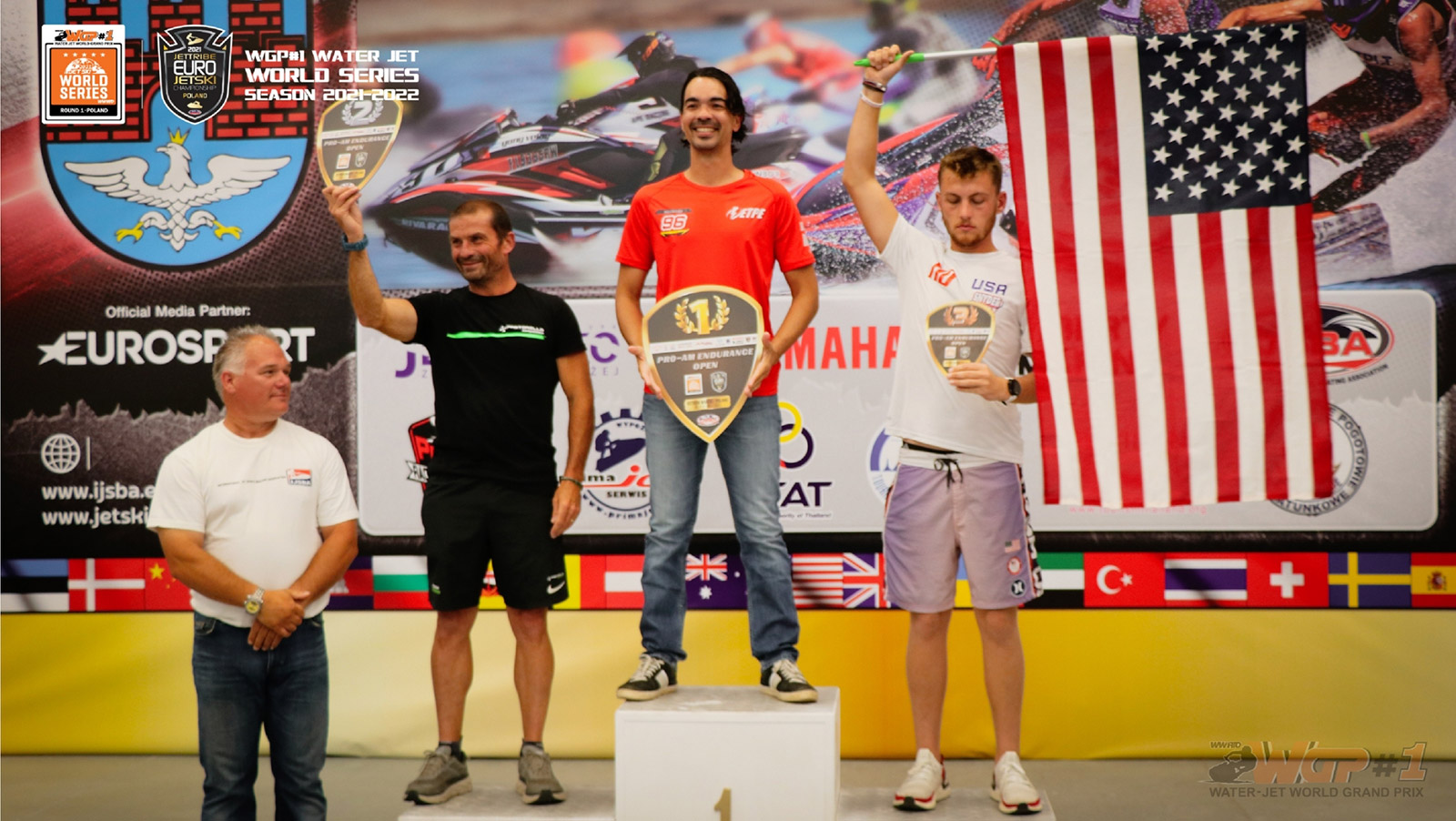 In Pro-Am Endurance Open (category #6), all eyes were on #8 Jean-Bruno Pastorello from France, Endurance power player, to see if he was going to pull off a repeat of moto 2's performance and take the win. However, it was moto 1 winner, France's rider #96 Nicolas Chamand, who ultimately took the win. After a 6th place finish in moto 2, Chamand's fate was uncertain, but he set the record straight with his win. Pastorello nabbed a second place spot for moto 3, and also on the podium as he was tied in points with Chamand. Consistently improved performer, #15 Tory Snyder from the USA, has continually moved up a spot in each moto, showing his strength in strategy and conservation. Snyder finished in 3rd place overall.


UK
The Champion of PRO SPORT GP
#111 Simon Belcher
RESULTS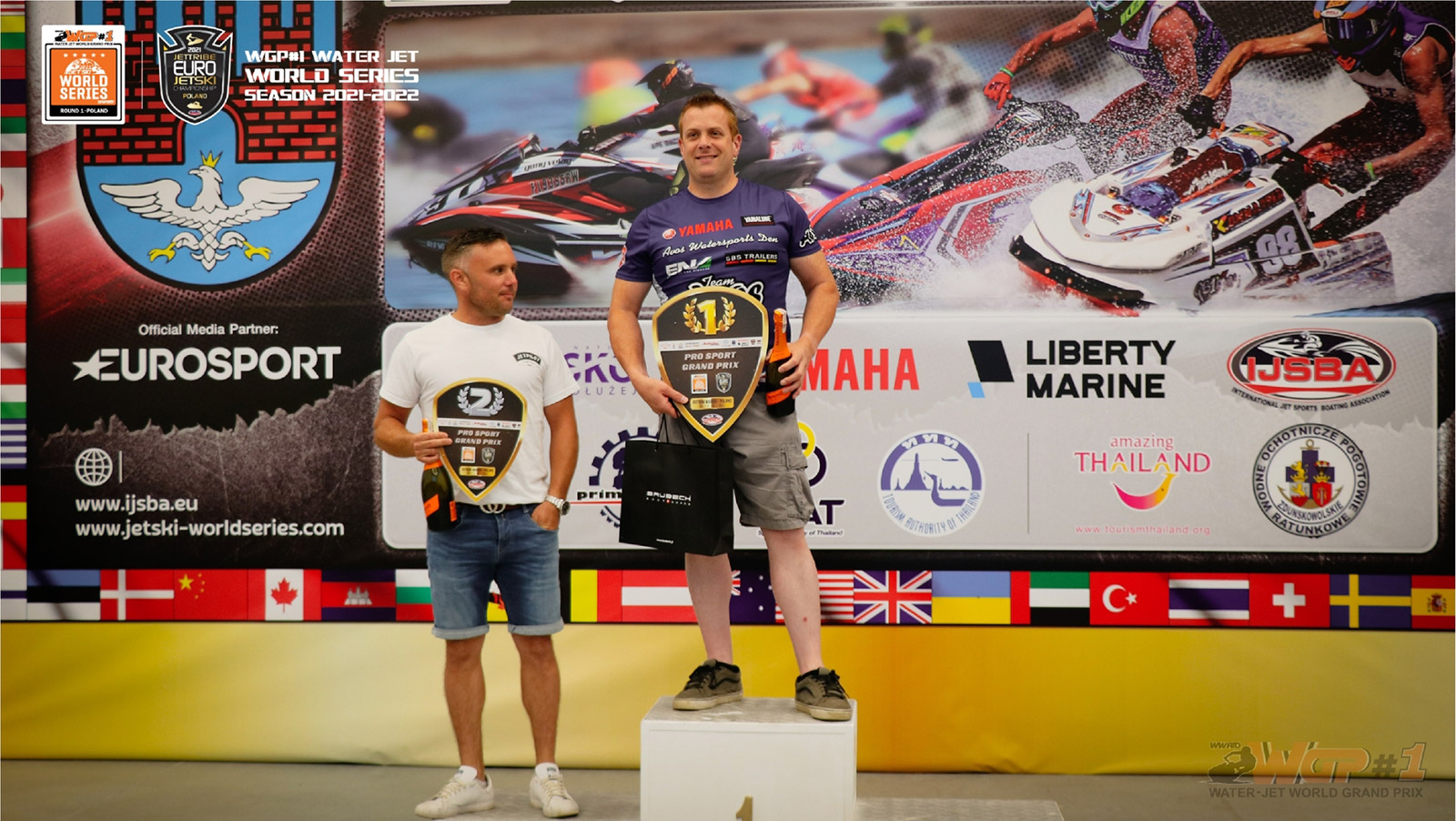 Pro Sport GP (category #2) was a two-man game from UK always. But with #158 James Bushell taking the win in moto 2. However, it was #111 Simon Belcher's experience that helped him win moto 3 and take the first place spot on the podium. Bushell put up a close fight and this certainly will not be the last we see of him in the class.


Ukraine
The Champion of PRO R/A 1100 OPEN
#21 Oleksandr Aruteniants
RESULTS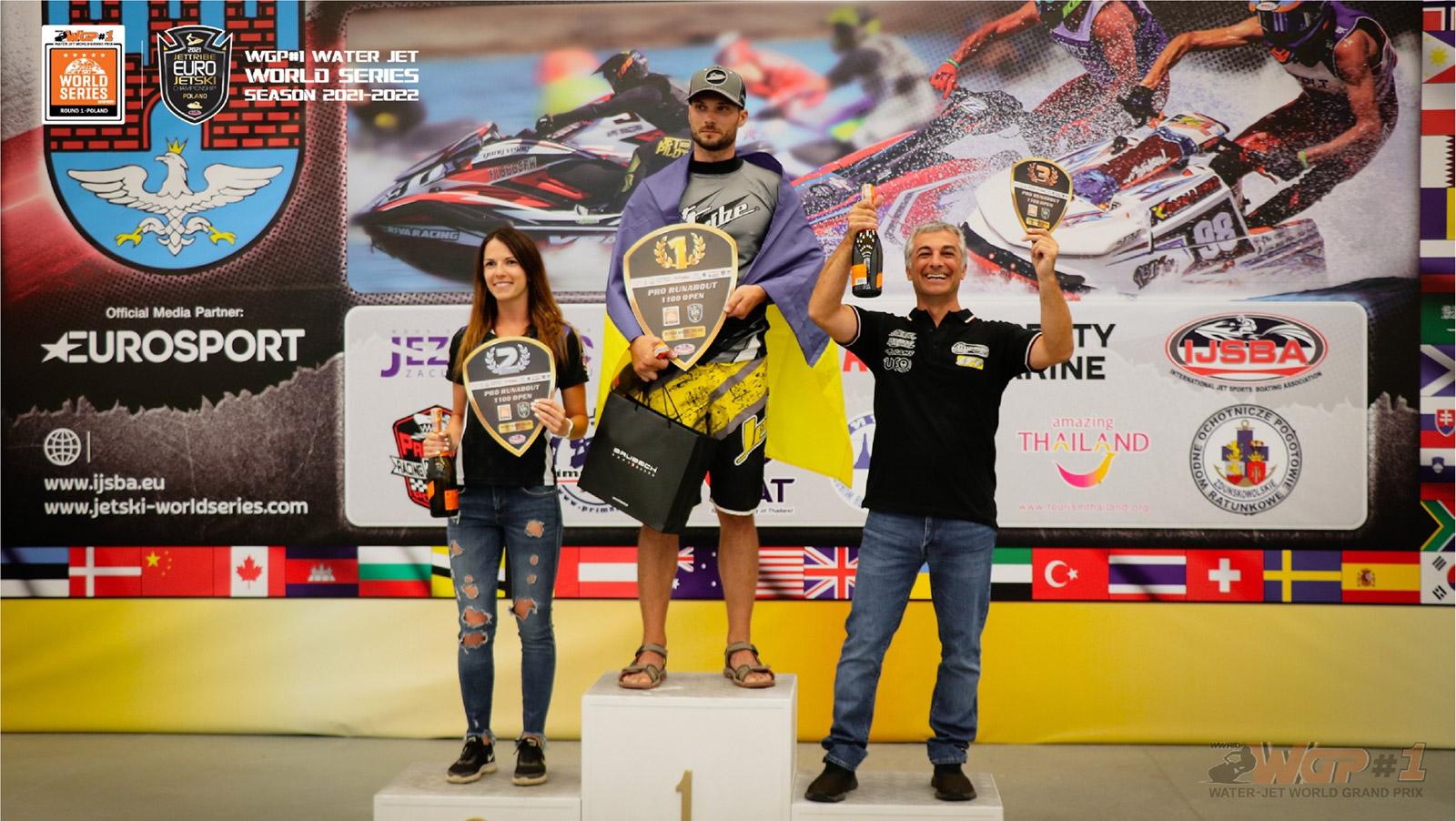 Pro Runabout 1100 Open (category #3) showed us the talents of Ukraine's #21 Oleksandr Aruteniants. He took 1st place in moto 1, 2nd in moto 2. Where would he place in moto 3? Every single racer gave Oleksandr a run for his money with #45 Frederico Boratto from Italy taking first place in moto 3, and #176 Valentina Lezcano from USA taking first place in moto 2. Or could it potentially be consistent performer #5 Vasari Ilidiko from Hungary that took the first place spot on the podium? After all the uncertainty and the fierce competition, Oleksandr took the win in the overall championship, followed very closely by Hungary's Ilidiko in second place. If the next round is half as close as this round, we are all in for some excellent racing.


Belgium
The Champion of PRO FREESTYLE
#1 Niels Willems
RESULTS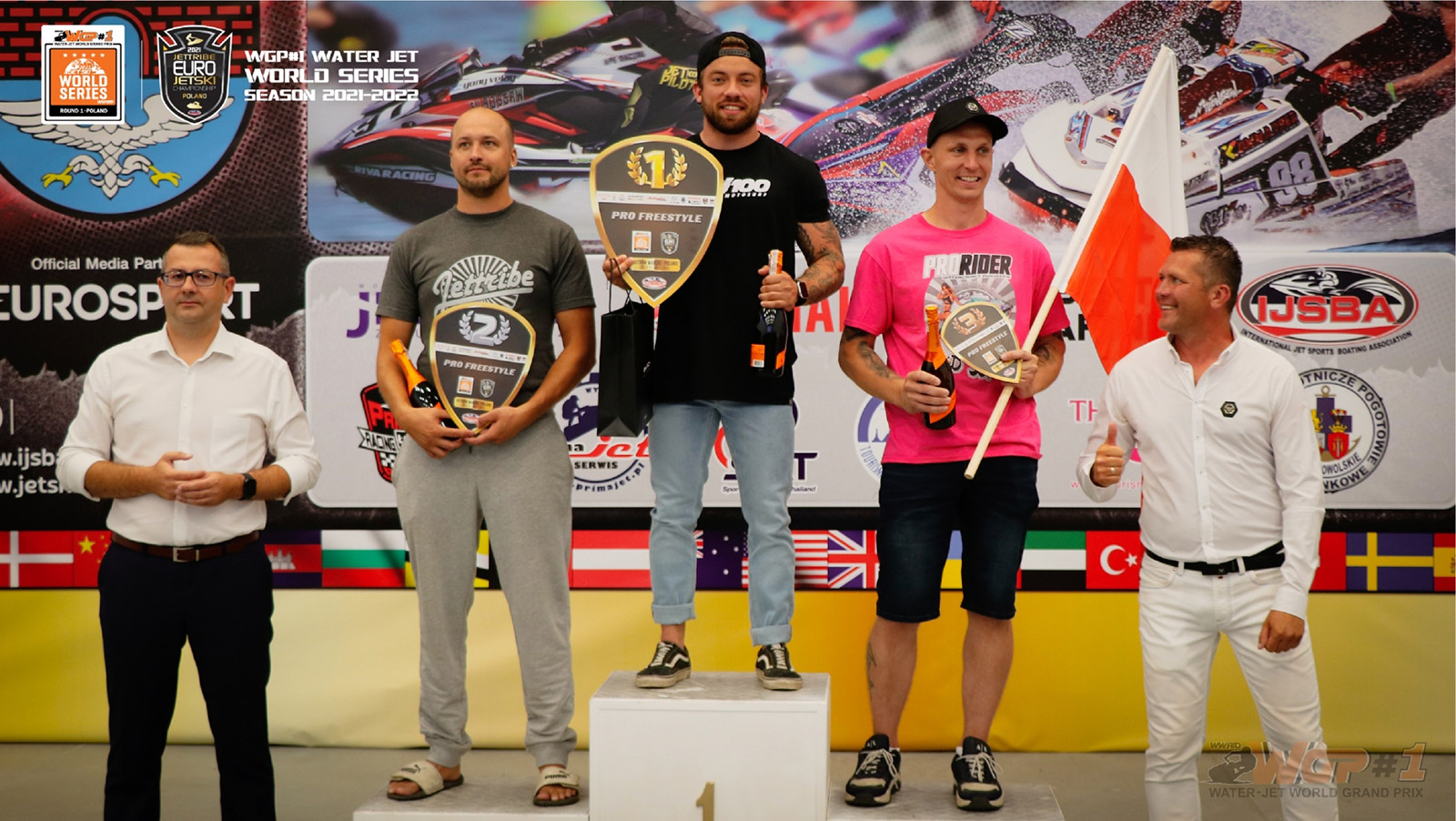 Pro Freestyle (category #5) saw our favorite riders showcase familiar tricks that we all now and love, but taken up to the next level. Belgium's #1 Niels Willems dominated motos 1 and 2, but was outdone on the final day by Finnish Freestyler, #116 Pentti Keinanen from Finland. Keinanen's skillful use of high energy, great engagement with the crowd, and ultimately, a tighter routine within the time frame granted him the moto 3 win. It was still Niels Willems who took the overall WGP#1 WORLD SERIES Round 1 win. A special mention to #6 Kornel Babilec from Poland for well executed routines. Perhaps we might see him in a different position in the next stop.


Belgium
The Champion of PRO SKI GRAND PRIX
#98 Quinten Bossche
RESULTS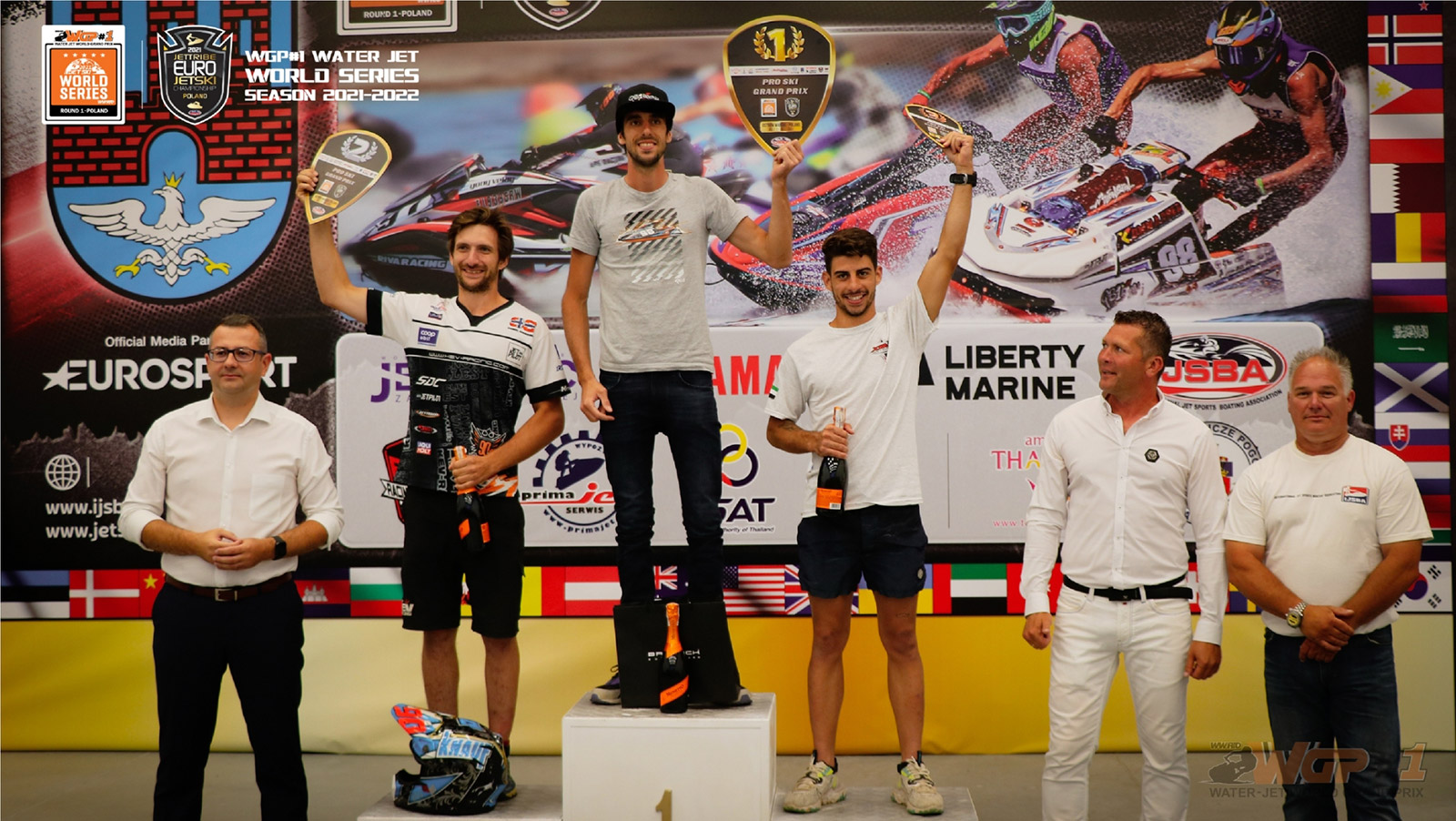 Pro Ski GP (category #1) was 4 grueling motos of deep tension and anxiety. But it almost seemed like Belgium's #98 Quinten Bossche cruised through it with an unbelievable ease, winning three out of the four motos of the Series. The one he did not win, he came in second. The boat he has been working on for months now certainly proved reliable in taking him to his victory. Joining Quinten on the podium was Austria's #90 Kevin Reiterer from Austria, the miraculous superhero of the class. Reiterer has the ability to not be phased by obstacles, and a remarkable ability to pass even the fastest riders. Racing on a borrowed boat, Reiterer's year this year has required great flexibility. He showed us that great racing is about the racer, and their ability to work with what is given. France's #44 Raphael Maurin was the fierce chaser he always is, finishing just two points behind Reiterer. A quality of Maurin's is that he comes back with a vengeance, and genuinely pushes himself more with each moto and each round. He applies pressure to the race leaders and waits for an opportunity to move ahead. However, he took the 3rd place of WGP#1 WORLD SERIES, round 1 and follows by France's #11 Benjamin Scharff and #5 Antoine Goethals from Belgium for 4th and 5th place. These are the riders to watch this 2021 season.


Kuwait
The Champion of PRO R/A GRAND PRIX
#66 Mohammed Burbayea
RESULTS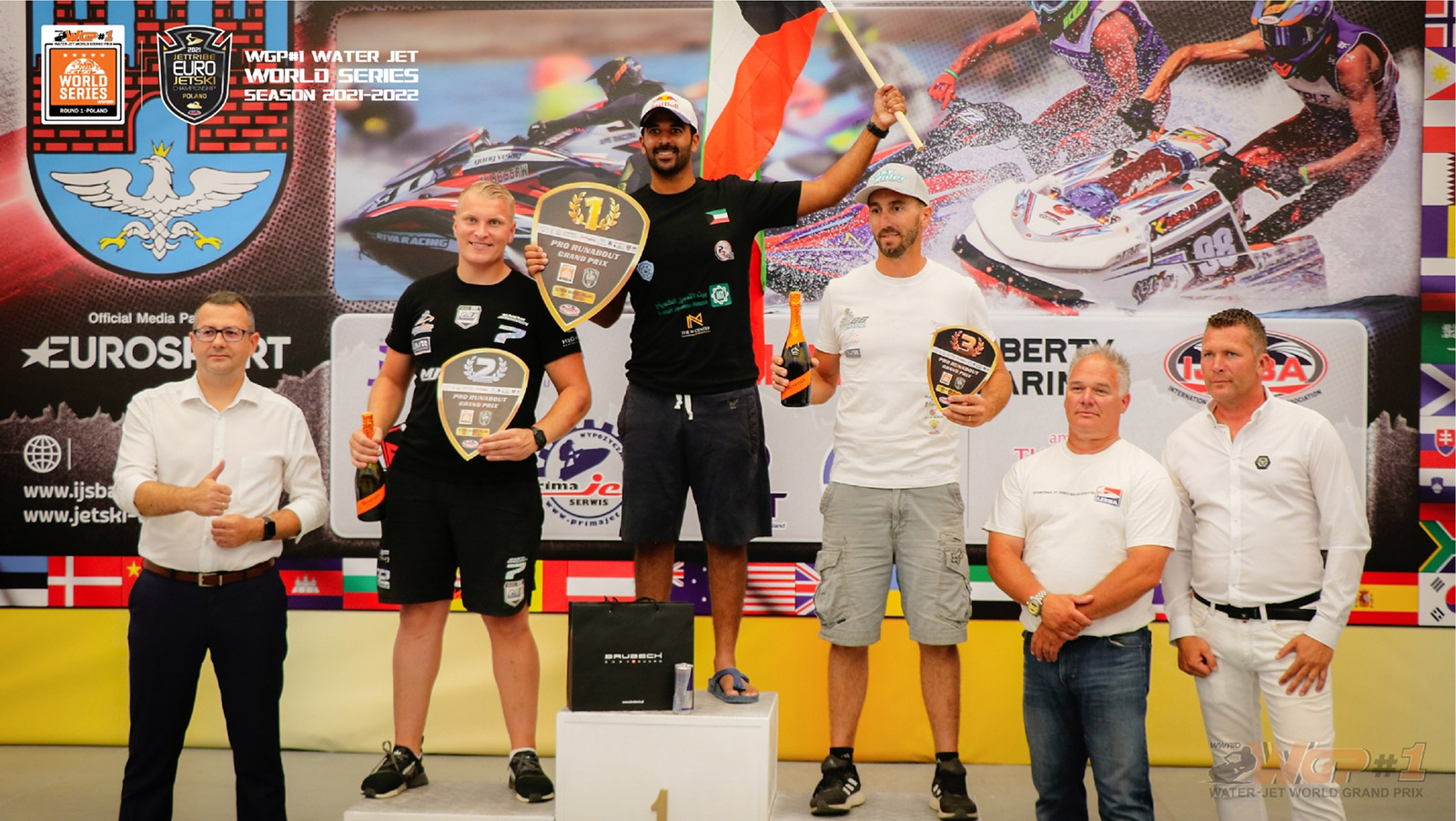 Pro Runabout GP (category #4) was a race of heartaches and triumphs. Kuwait's #38 Mohammad Albaz nabbed 2 holeshots out of 4, and was race leader more than once in the competition. However, boat problems and an unfortunate breakdown in motos 3 and 4 pushed the competent racer to 4th place overall. Defending World Series champion, #66 Mohammed "Skinny Mo" Burbayea from Kuwait was always one to watch, and he gave his everything in motos 3 and 4. Burbayea's management of his boat and his competitors is to be admired. While he did not take the win in moto 4, his second place finish, and his win in moto 3, were enough to place him on the 1st place spot on the podium by two points. Following just two points behind was Denmark's #7 Marcus Jorgensen, determined not to be forgotten and to make a mark in the competition again this year. Jorgensen's progression from 5th place, to 3rd to 2nd to 1st is inspirational; a well deserved podium. France's #86 Jeremy Perez is a worthy competitor. Consistent and cool racing from Perez awarded him that 3rd place spot on the podium, but it was not easily gained. He had competition from USA's #777 Juan Lezcano and UK's #158 James Bushell. Across the motos, Lezcano and Bushell did battle for 5th and 6th place positions, which would have given them sufficient points to eye Perez's third place spot on the podium. However, boat issues took Bushell out of the race in moto 4, and Lezcano put up his best fight in this round. He will return prepared in consequent rounds, and we best all watch out.

As this chapter WGP#1 WORLD SERIES, round 1 end in Poland, we look to another race in October. We congratulate our other WGP#1 WORLD SERIES winners, and Euro Finals winners, for exceptional racing and superb sportsmanship. We thank the city of Warta for their hospitality and all the event staff, attendees, teams and riders for their cooperation; none of this is possible without you.

You can check the result here!!



Belgium
The Champion of PRO-AM SKI STOCK
#165 Steven Lopes
RESULTS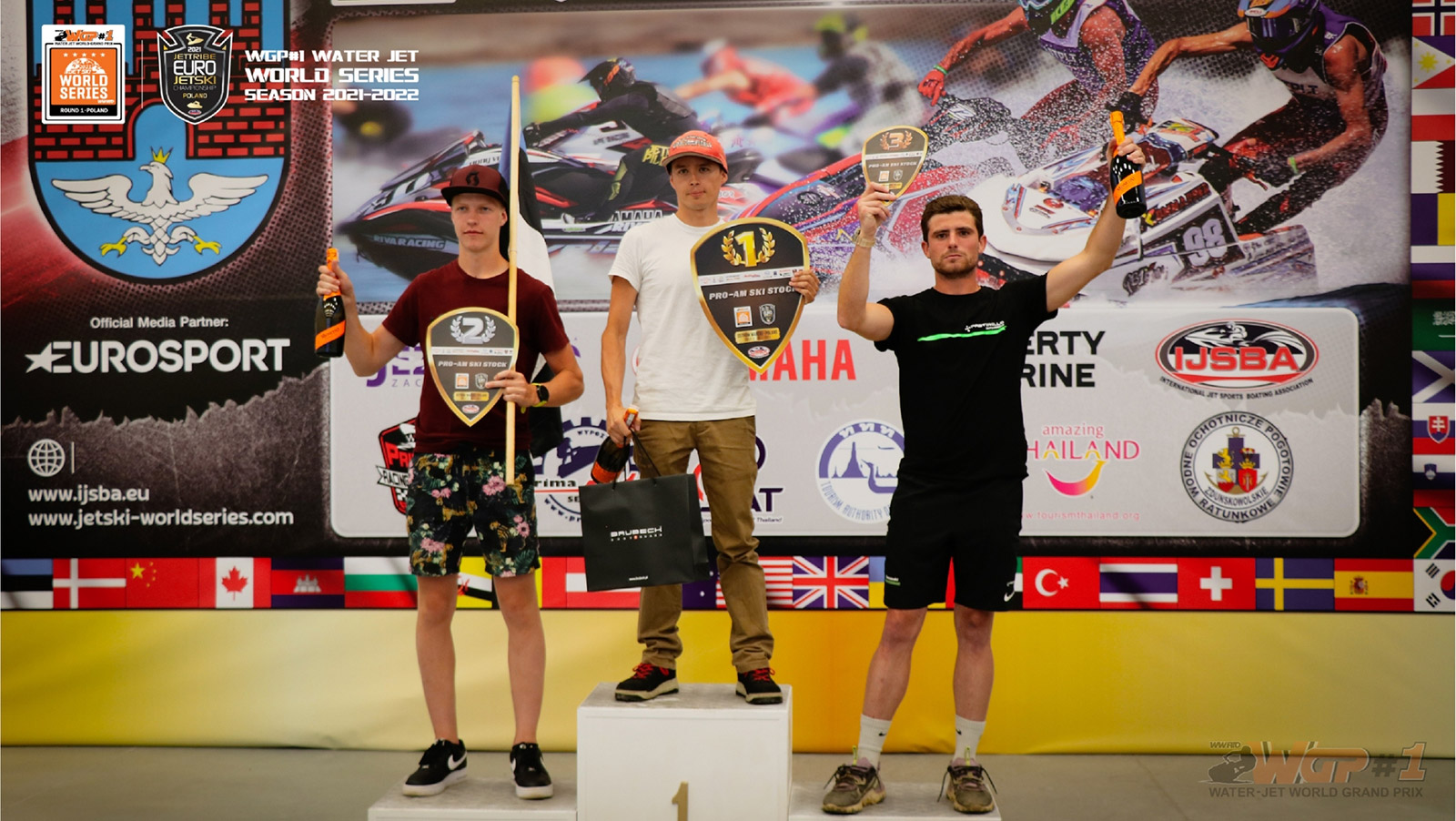 Norway
The Champion of PRO-AM SKI LITES
#333 Liseth Theodor
RESULTS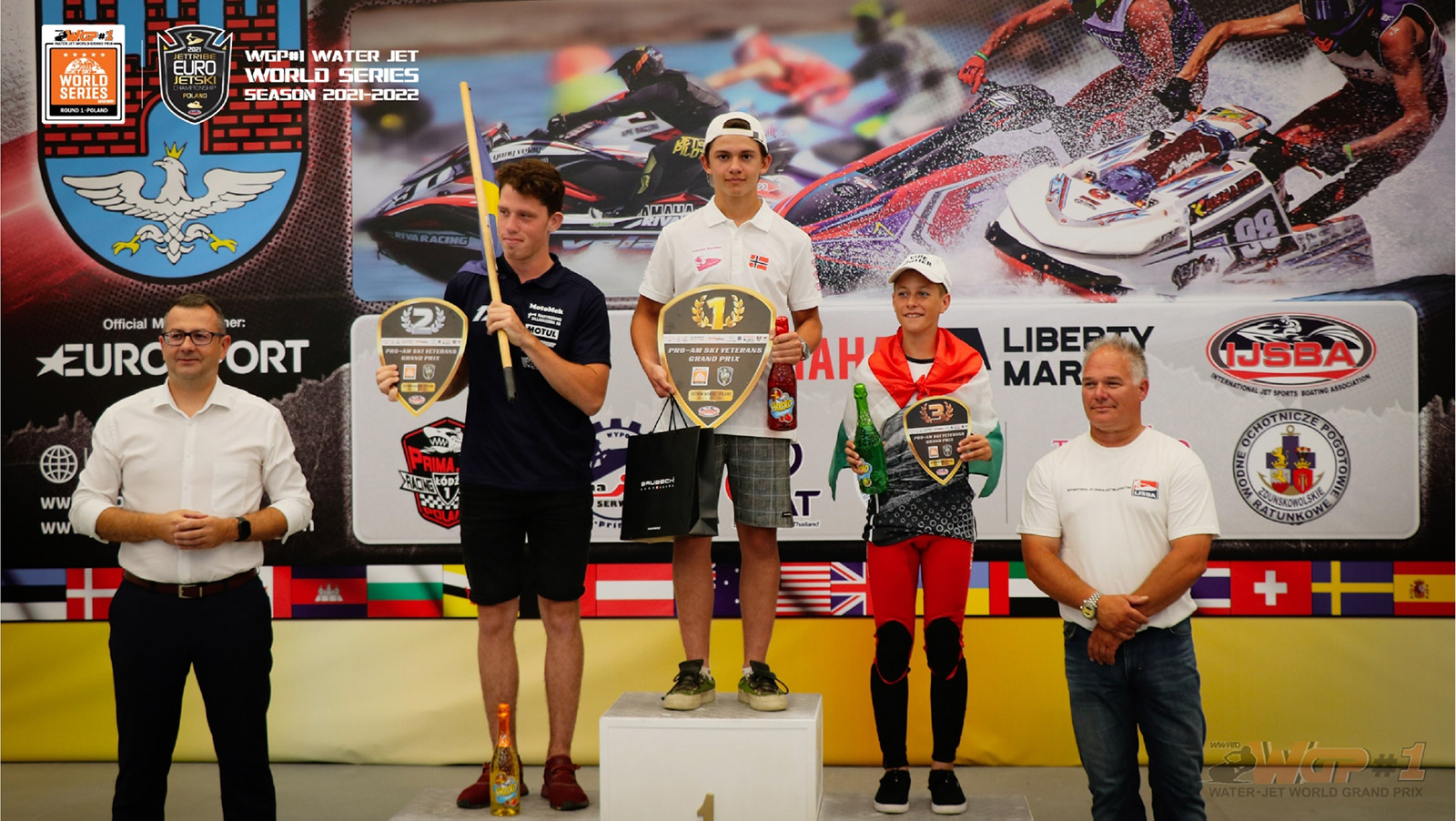 France
The Champion of PRO-AM SKI 4 STROKE LITES
#28 Matheo Pichon
RESULTS

UK
The Champion of PRO-AM WOMEN SKI
#8 Lucy Gadsby
RESULTS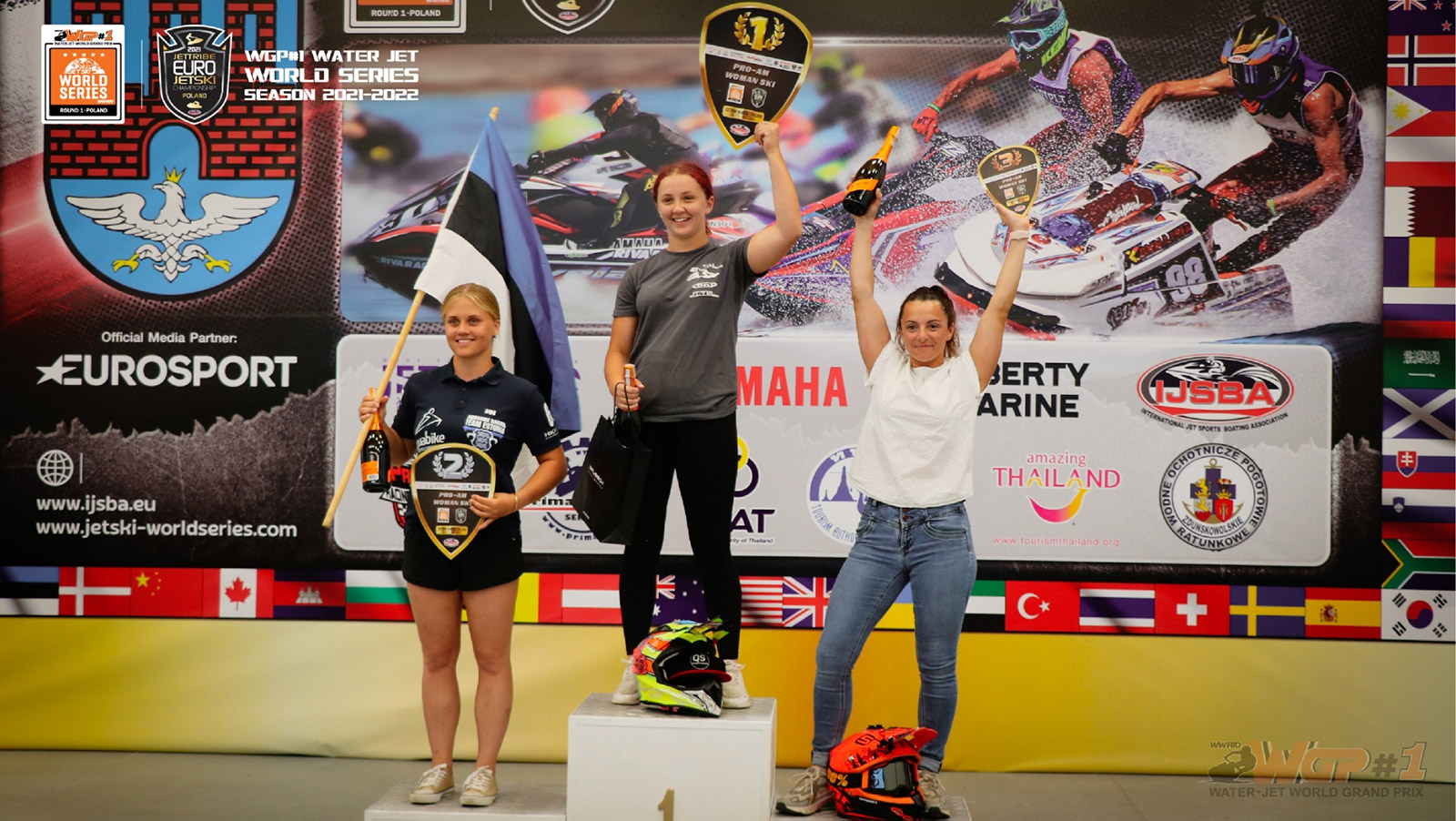 Estonia
The Champion of PRO-AM RUNABOUT STOCK
#77 Mattias Siimann
RESULTS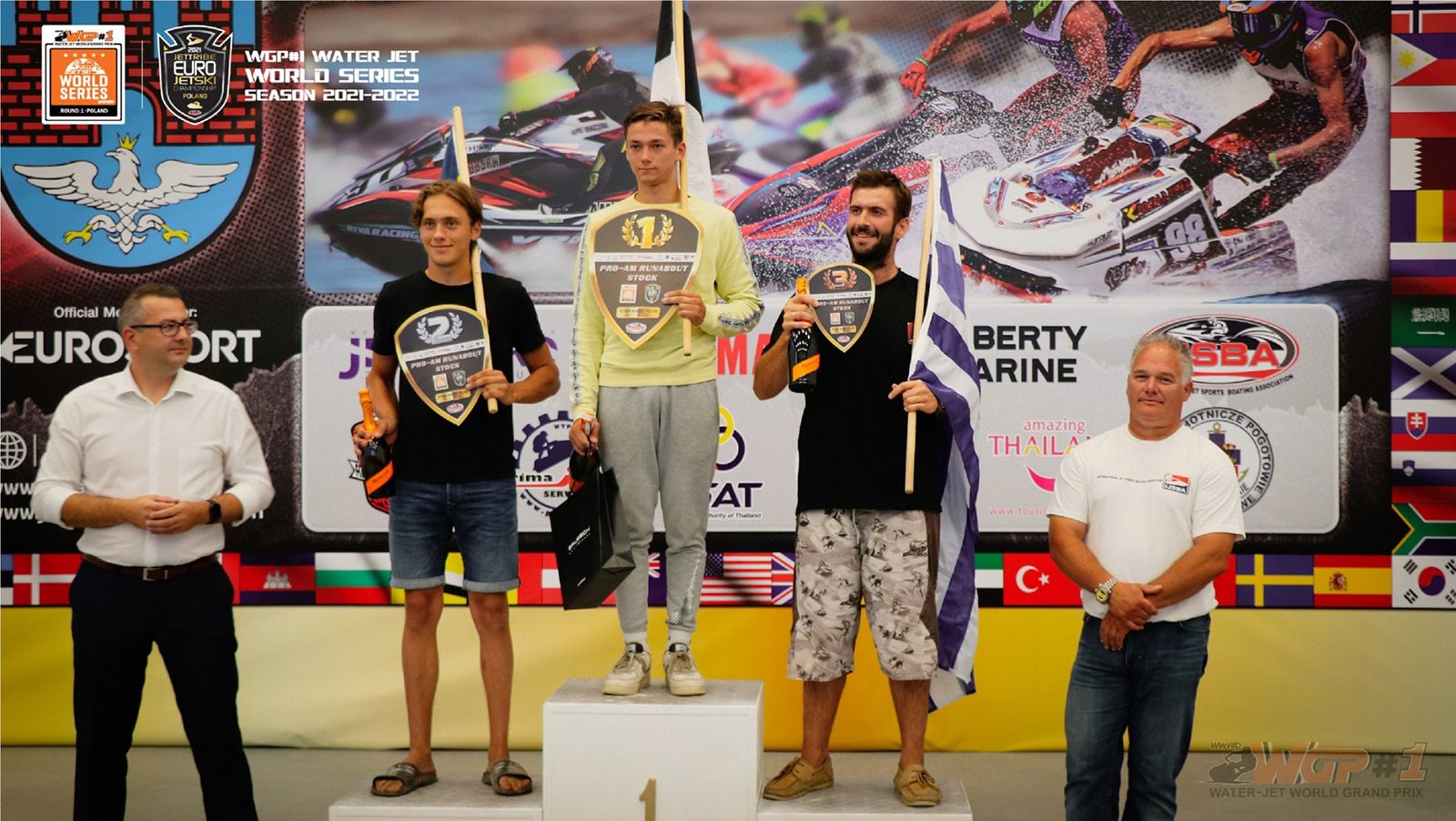 Greece
The Champion of PRO-AM R/A SUPERSTOCK
#59 Nikos Floros
RESULTS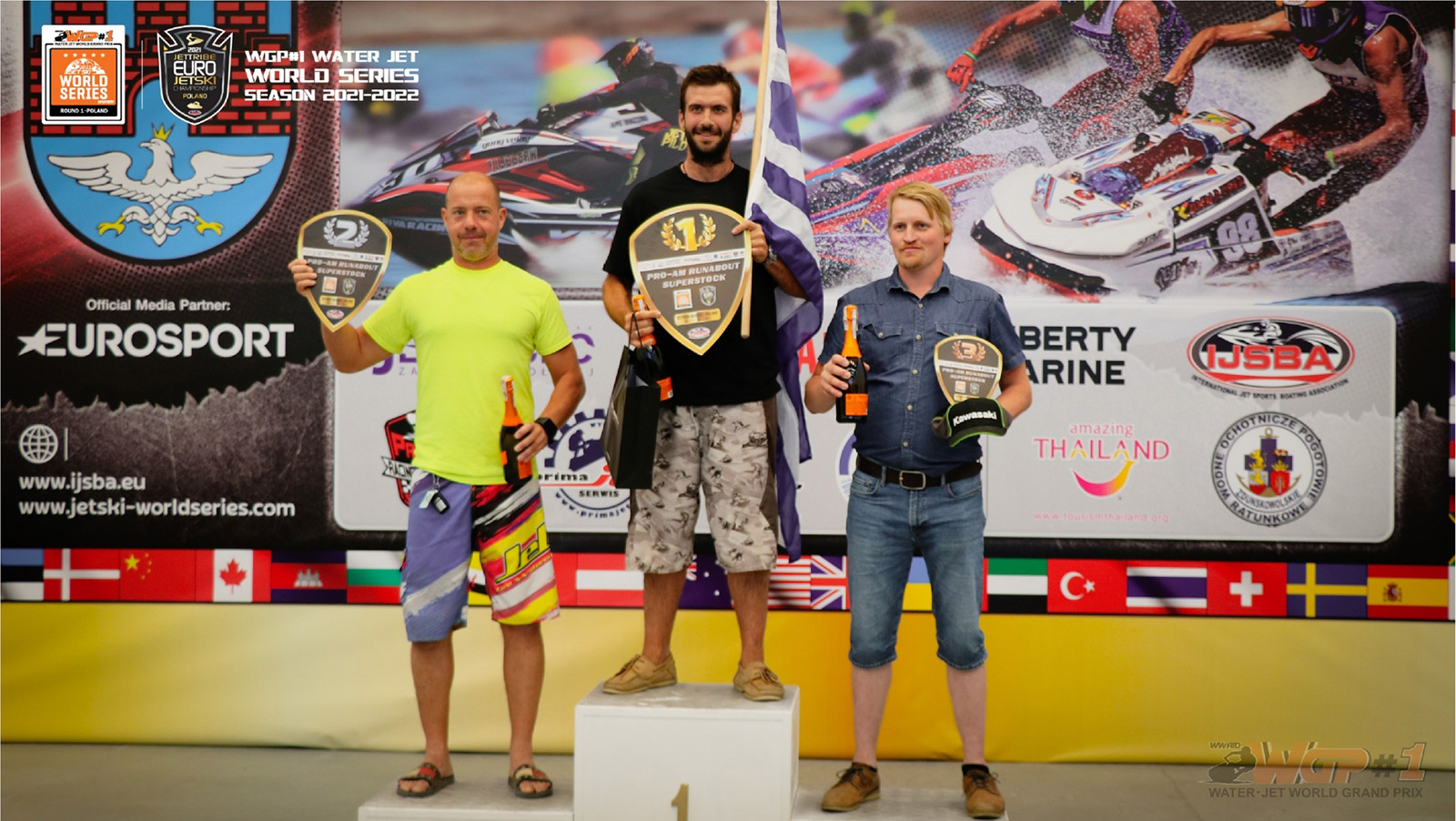 Hungary
The Champion of EXPERT VETERANS R/A LIMITED(35+)
#777 Attila KérI
RESULTS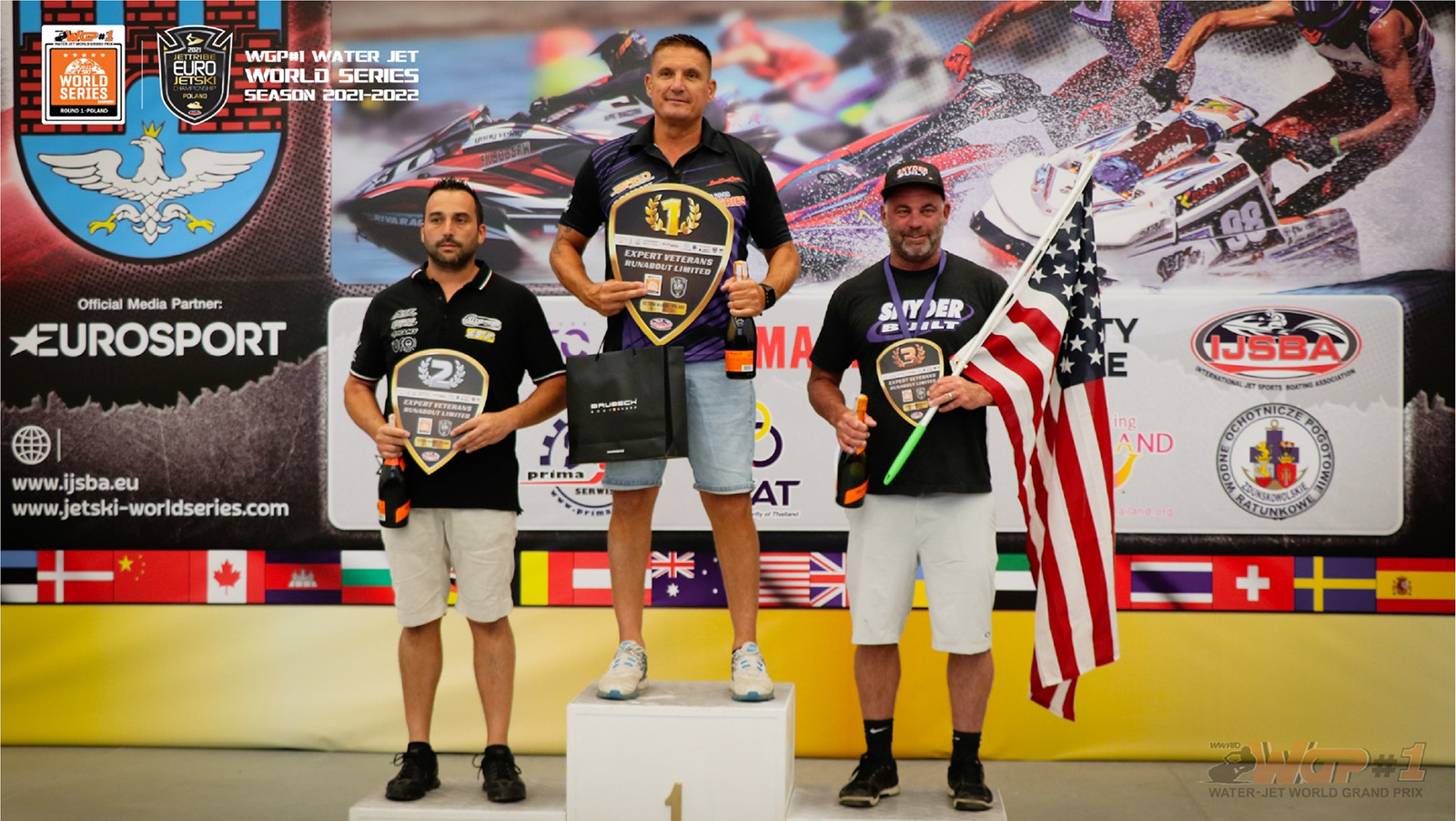 Finland
The Champion of EXPERT SKI GP
#121 Severi Salonen
RESULTS

Estonia
The Champion of AMATEUR RUNABOUT 1100 STOCK
#77 Mattias Siimann
RESULTS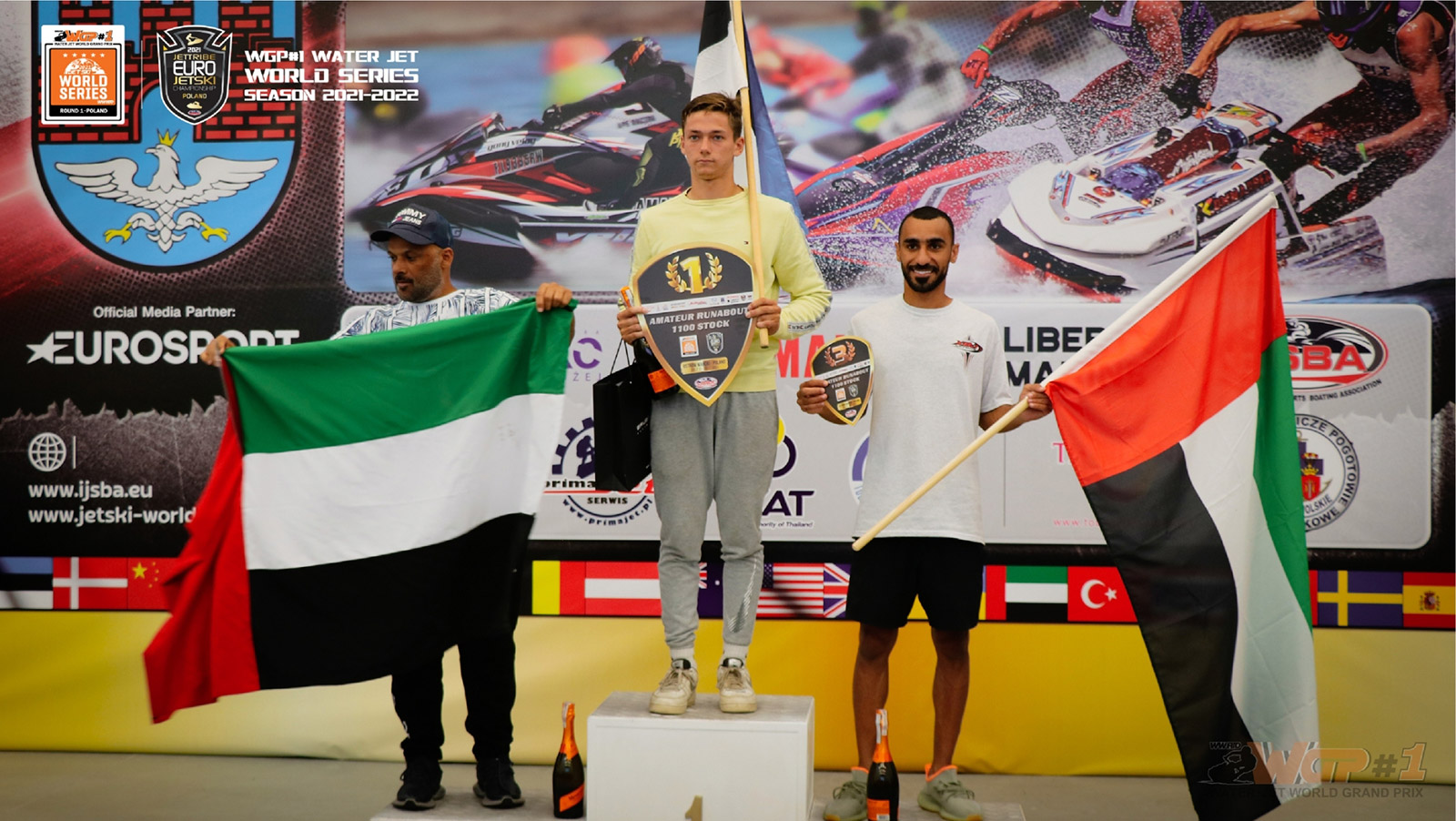 France
The Champion of NOVICE SKI STOCK
#9 Thomas Bento
RESULTS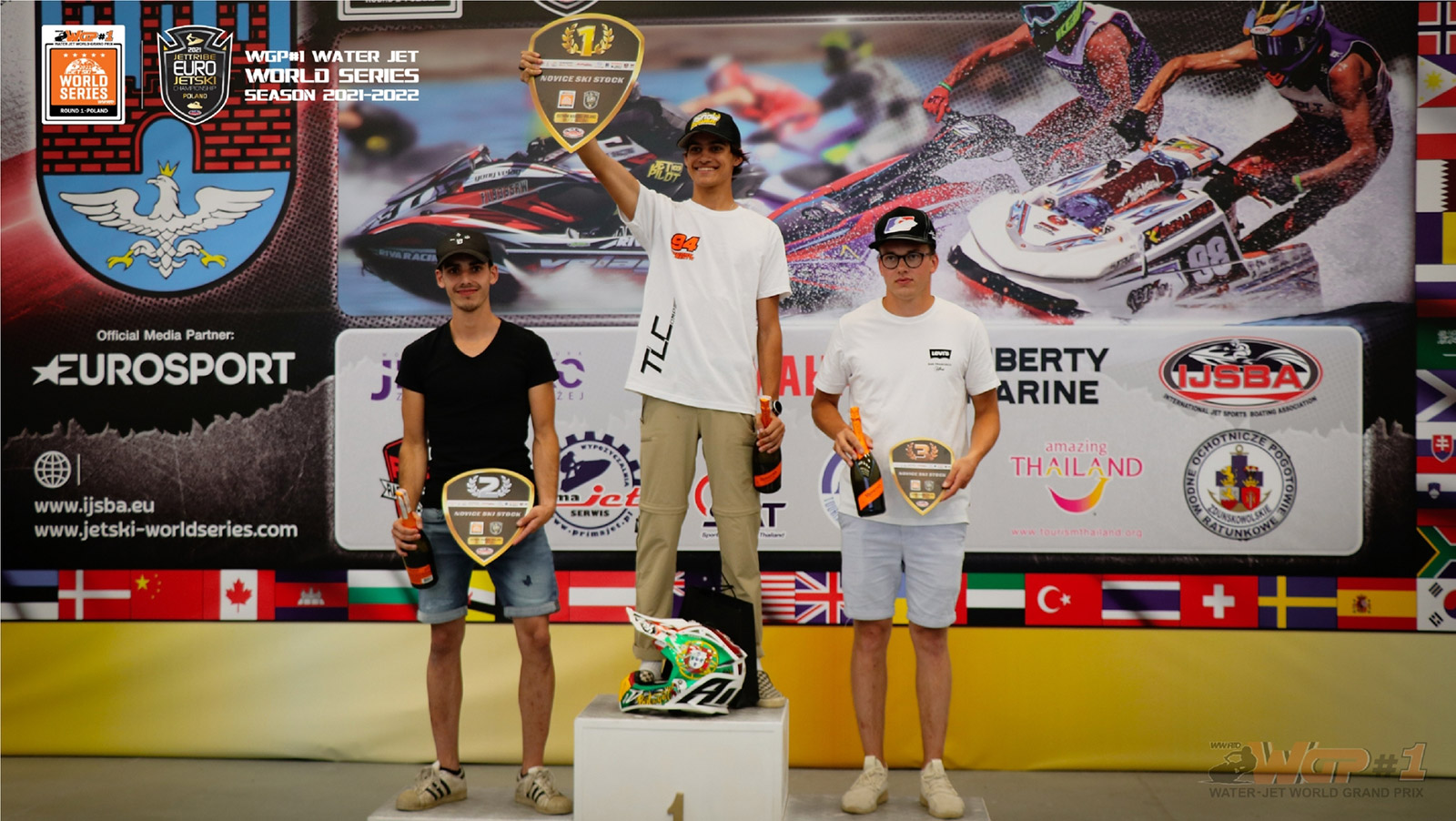 Qatar
The Champion of NOVICE RUANBOUT STOCK
#9 Khalid Almohannadi
RESULTS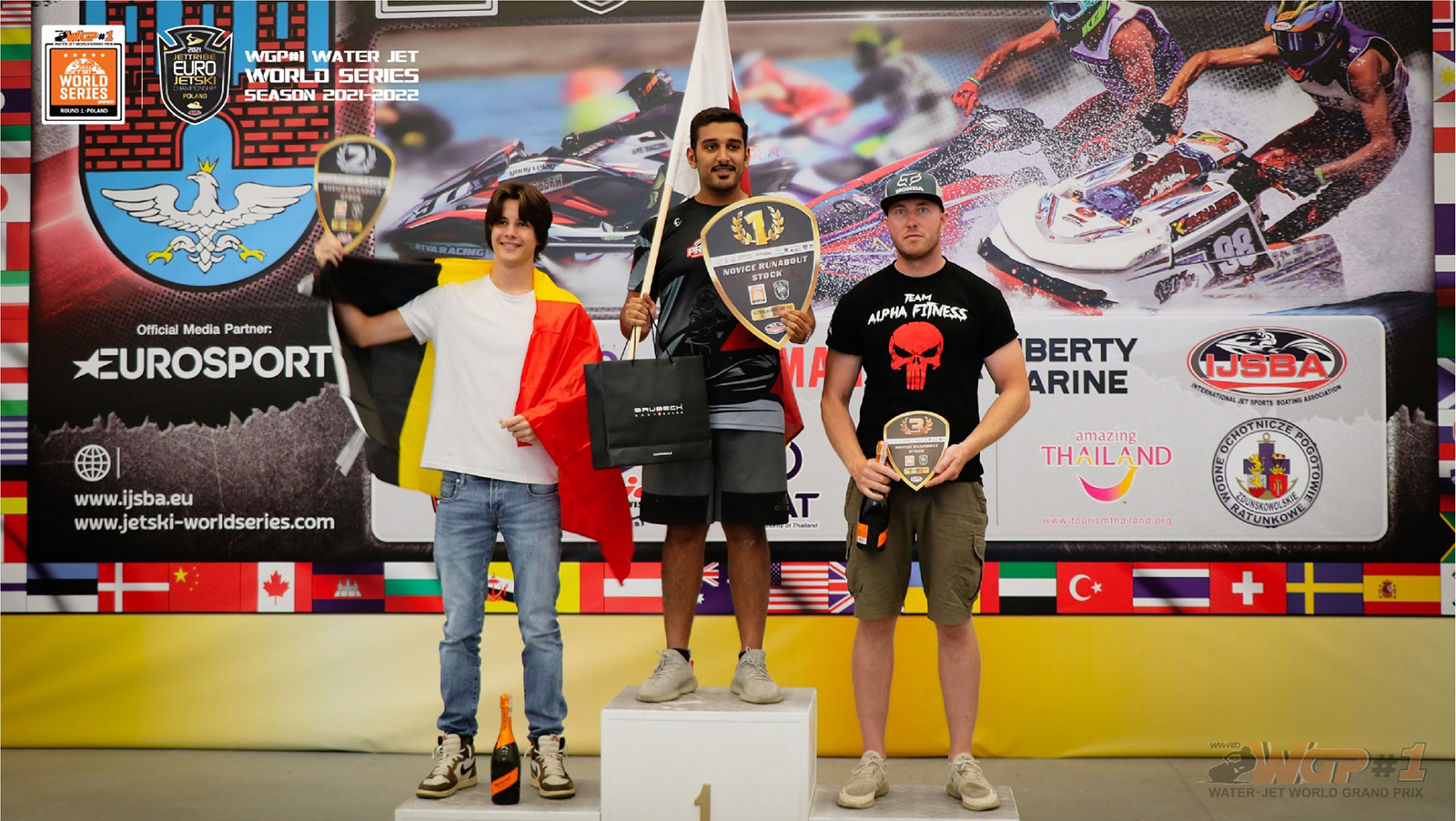 Belgium
The Champion of NOVICE RUANBOUT 1100 STOCK
#9 Tom Claerhout
RESULTS

Netherland
The Champion of SKI JUNIORS 13-15
#12 Daan Hoeke
RESULTS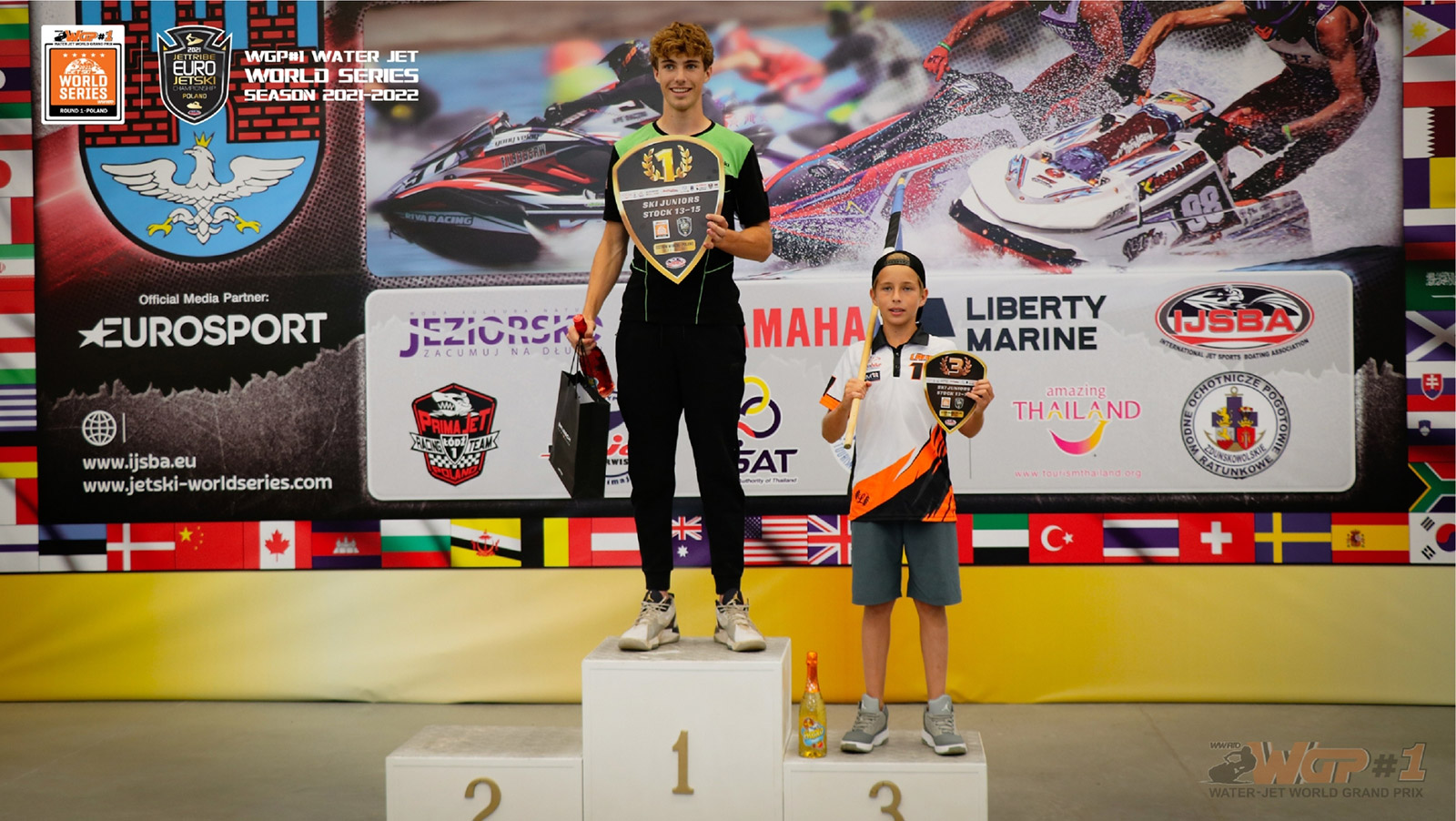 See you in Lake Havasu City very soon!

Don't miss!! The highlight program on EUROSPORT channel and all updates at www.jetski-worldseries.com
WGP#1 WORLD SERIES
25 July 2021