WGP#1 WORLD SERIES 2021
EUROPE(POLAND)-ROUND 1│21-25 JULY 2021
English
Language

Thai
Language

Japanese
Language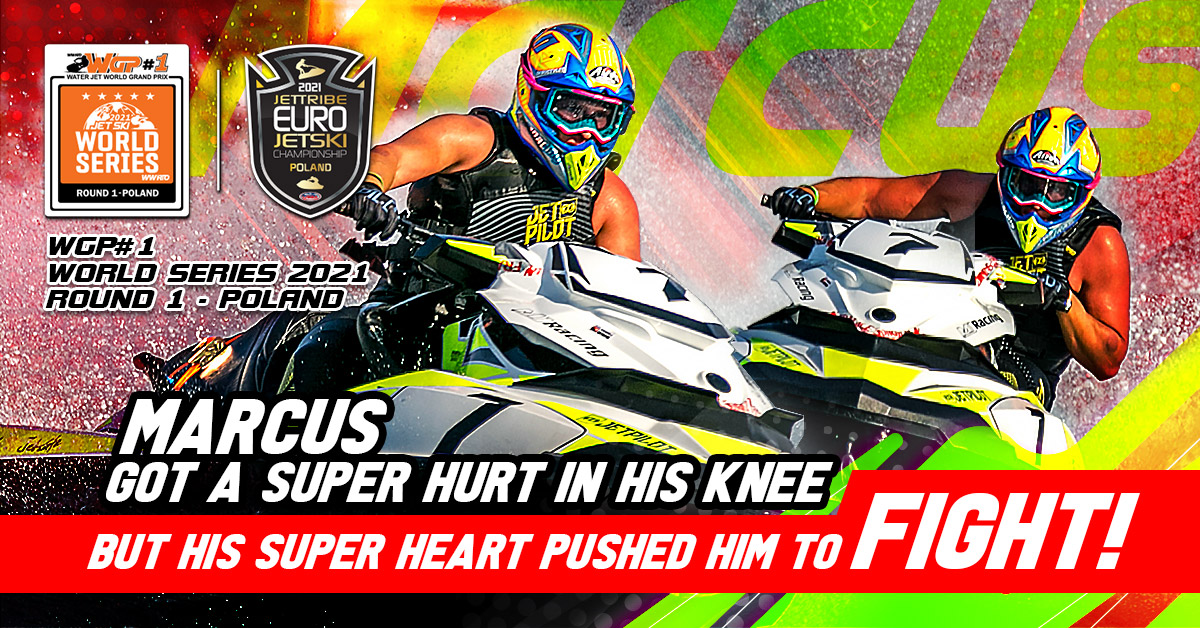 Marcus got a super hurt in his knee. But his super heart pushed him to fight!

Strong Danish rider #7, Marcus Jorgensen, put up a good fight in Pro Runabout Grand Prix, WGP#1 World Series 2021 – Round 1 in Poland. The more power he used, the more he hurt. That indicates how committed he is to his performance. Jorgensen is a rider who is capable of racing up the positions on a boat that may not match his speed. There is no doubt that he is talented, after his win in JET SKI WORLD CUP, Thailand in 2019. Since then, all eyes are on him.


He said "The most difficult at the first round of the World tour was racing with the pain I had in my knee! I broke my meniscus 5 days before the race in Poland. It was difficult to bend my leg in every turn!!

I would like to Thanks my whole team! Nico Russ Racing, 92 Performance, Airoh helmet, Maptuner X XBJ, My Girlfriend Maria, Nico, Christoph, Burak & Stefi.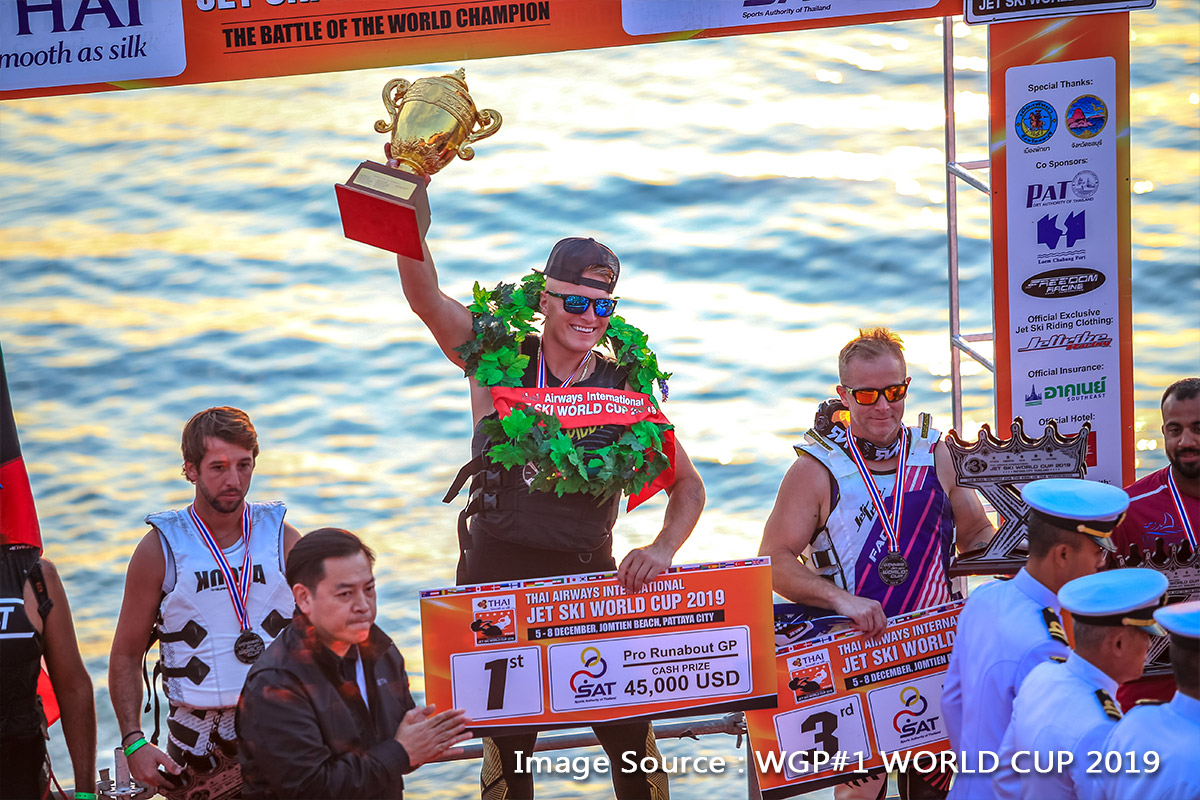 There are many good racers on this world tour! The key is to get point at every moto! The power my ski have is very low compare to everyone! We will see in Thailand if we played the cards right."

We have faith in you, Marcus. We hope to see this tenacious rider at the next round of racing in Lake Havasu, Arizona, USA.
WGP#1 WORLD SERIES
5 August 2021
---




Organized by :
WATERCROSS WORLD - ASIAN MULTI SPORTS &
ENTERTAINMENT CO.,LTD

Tournament Owner :
JET SKI WORLD CUP GRAND PRIX CO.,LTD. 

Powered by Asian Multi Sport & Entertainment
© 2021 by jetski-worldseries.com .All right reserved.