WGP#1 WORLD SERIES 2021
EUROPE(POLAND)-ROUND 1│21-25 JULY 2021
English
Language

Thai
Language

Japanese
Language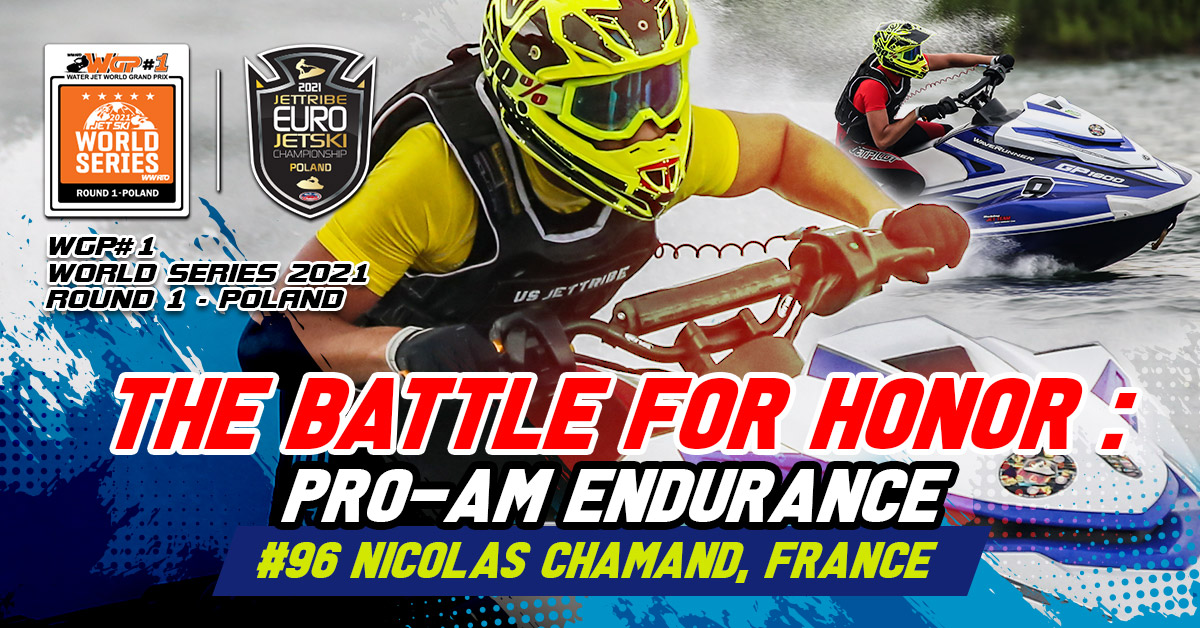 The Battle for Honor: Pro Am Endurance #96 NICOLAS CHAMAND, France

We spoke to the Pro-Am Endurance (category #6) champ of the first leg of the WGP#1 WORLD SERIES of 2021, Nico Chamand. Chamand wowed us with a first moto win in Poland, pulling ahead of 2019 the world champion of Endurance and juggernaut, #8 Jean-Bruno Pastorello. Chamand fell back to sixth position in moto 2, but pulled off a miraculous win in moto 3 to take the first podium spot.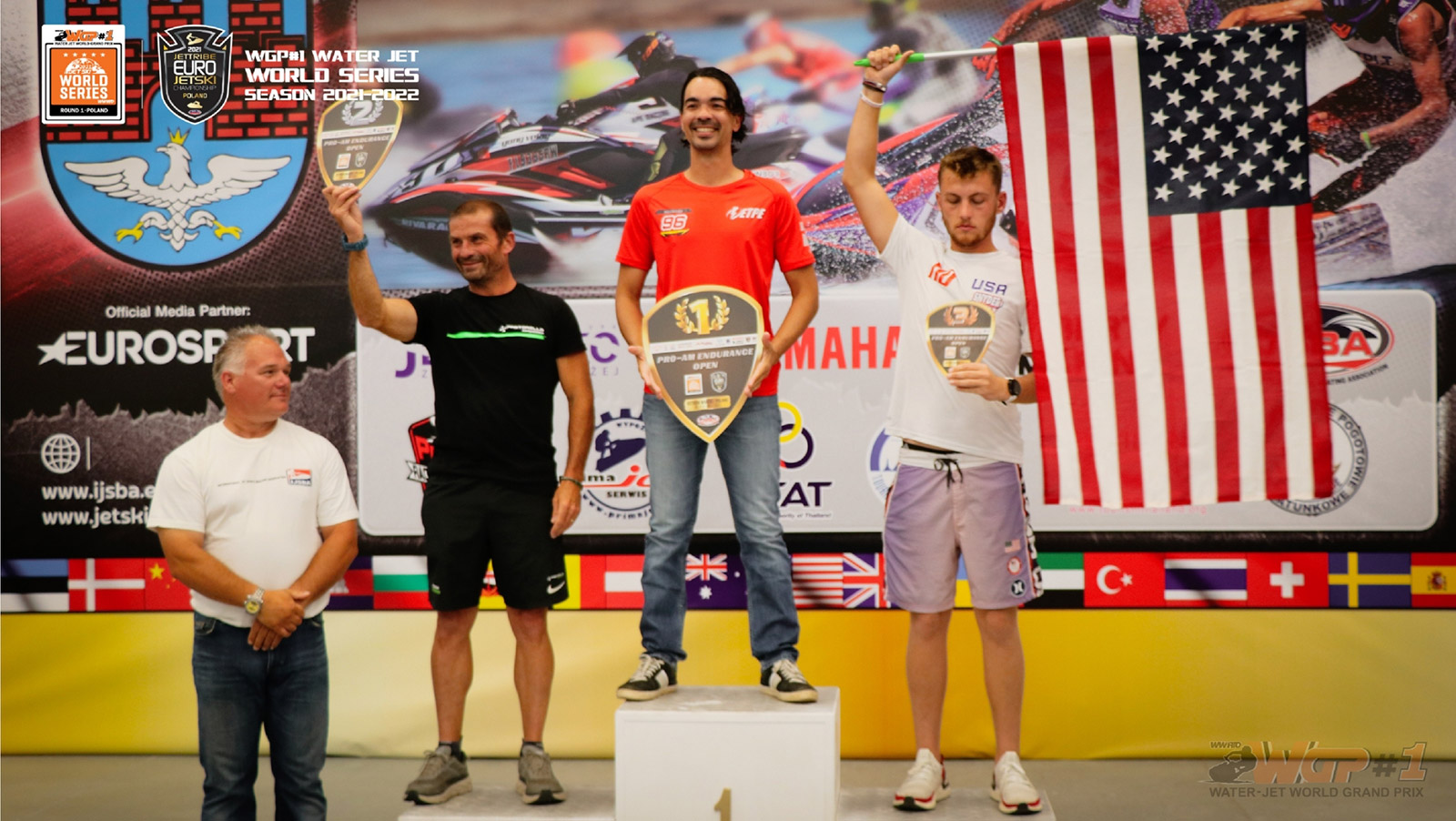 "We just landing to Reunion Island, a long trip to back home but we are fine.

I would like to thank everyone who allowed me to be here in Poland and who helped me to fight for the win, I mean Peter, Robby, Bart, Vincent, Maxime, all others...for sure my dad and my wife who always support me, all around the world and who helps me to give the best of myself.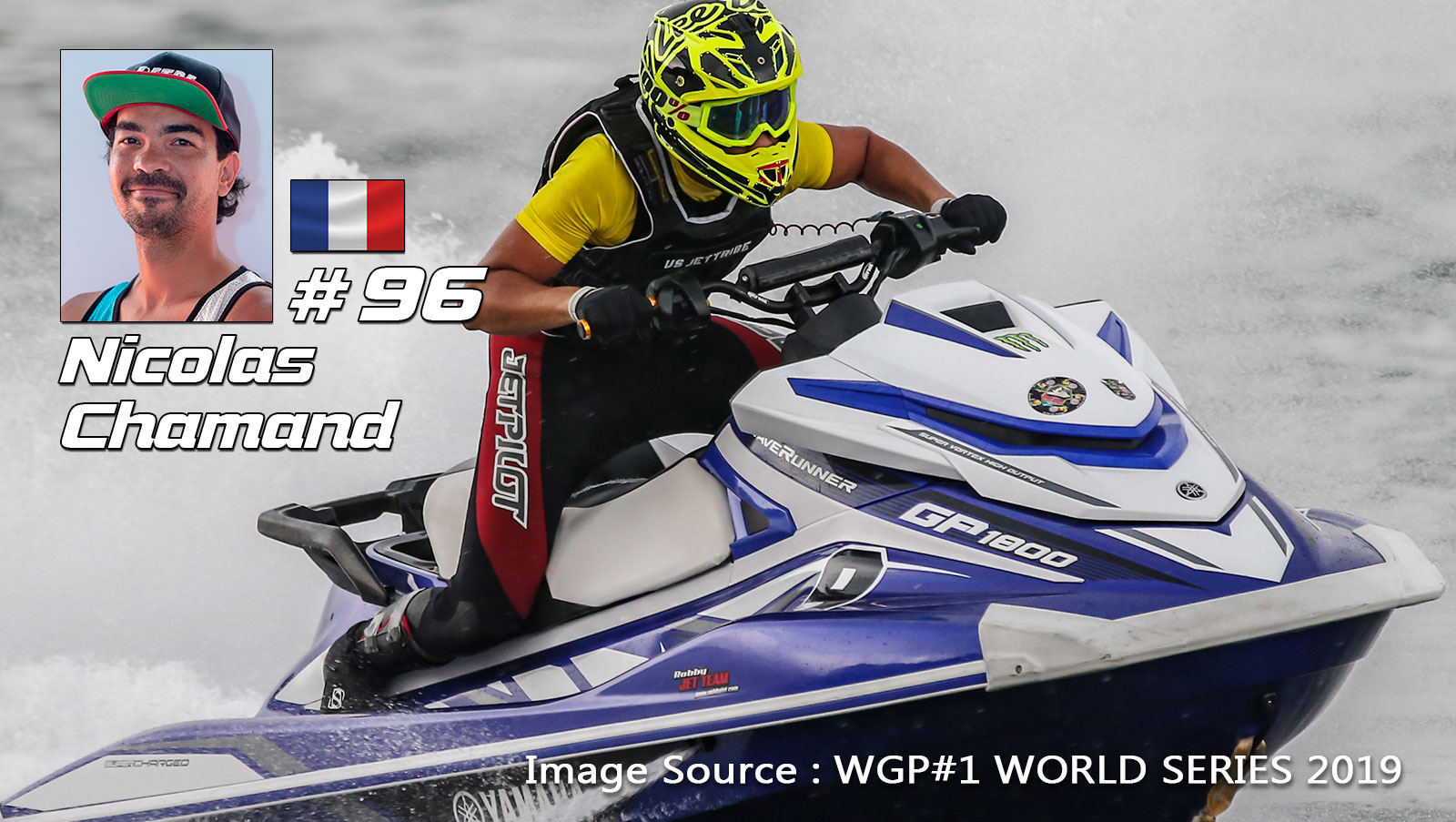 The most difficult in this competition for me is about the machine, I mean have a fast jetski but safe to finish strong and without major issues, that is the key. And I think that more support behind to me for parts, tools, others stuffs, new partner and everything that could help me to live the race easier will be welcome you know.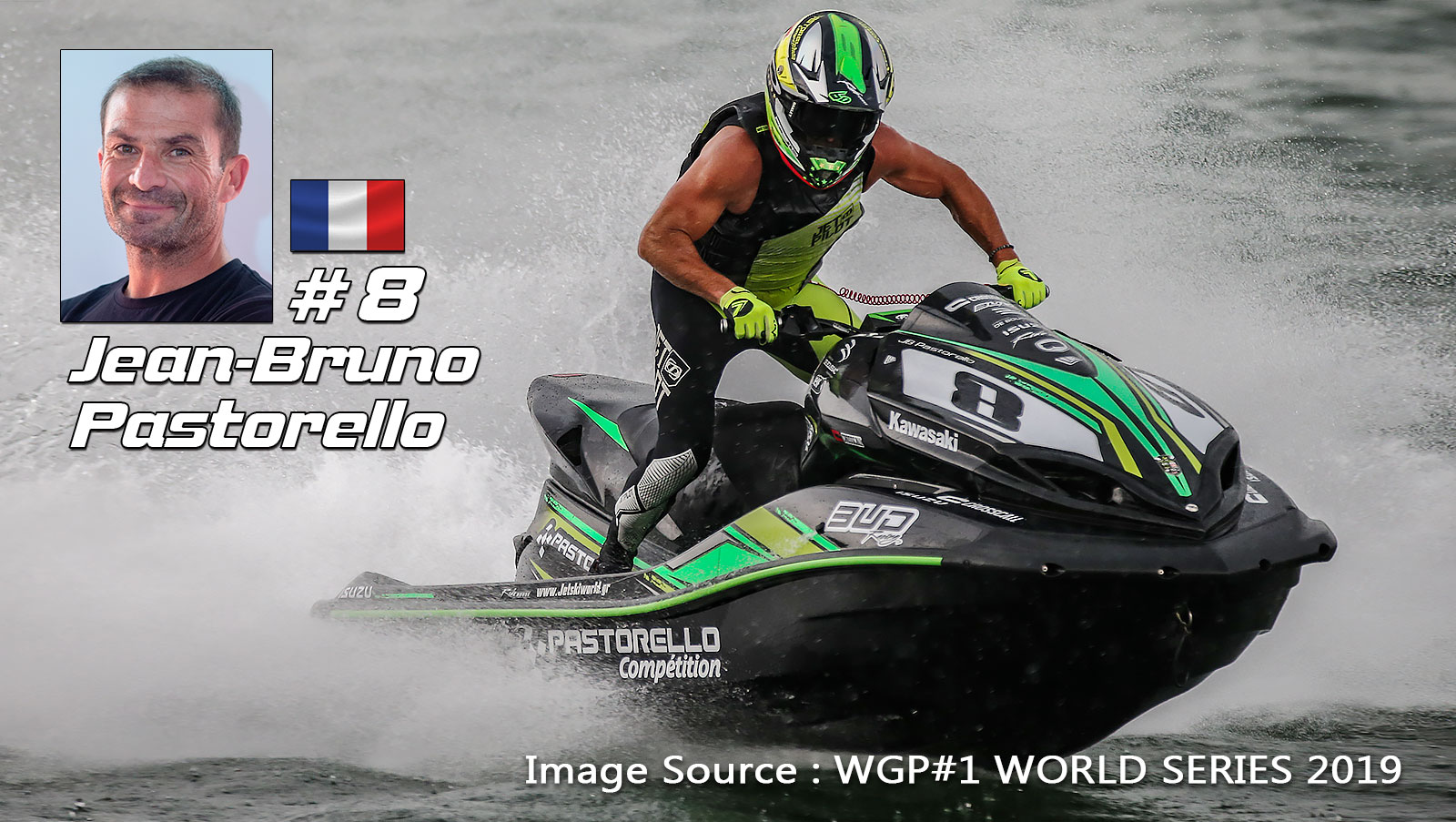 Jean Bruno Pastorello is the champ. He is strong, he is fast he has his solid team behind him with a fantastic machine that they know perfectly with all support he needs to win, all is said.

Tory Snyder and M. Legall are very great riders and for sure, they will be there and ready to fight for the win."

This will certainly be a race to watch. Jet skiing for the long haul is a tough sport, and our next Endurance battle could be full of surprises.
WGP#1 WORLD SERIES
7 August 2021
---




Organized by :
WATERCROSS WORLD - ASIAN MULTI SPORTS &
ENTERTAINMENT CO.,LTD

Tournament Owner :
JET SKI WORLD CUP GRAND PRIX CO.,LTD. 

Powered by Asian Multi Sport & Entertainment
© 2021 by jetski-worldseries.com .All right reserved.