WGP#1 WORLD SERIES 2021
EUROPE(POLAND)-ROUND 1│21-25 JULY 2021
English
Language

Thai
Language

Japanese
Language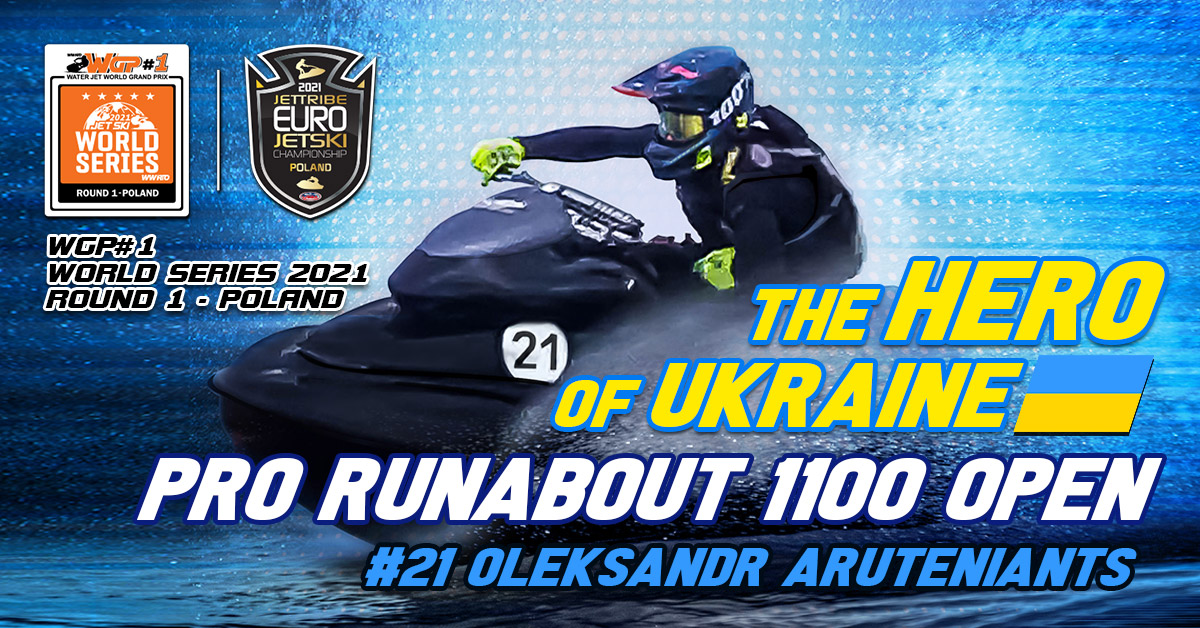 The Hero of Ukraine, PRO Runabout 1100 Open

The Pro Runabout 1100 Open race (Category #3) in Poland this year was full of surprises! Considered at par with the Pro Sport GP (Category #2) class, the Pro Runabout 1100 Open are all about racers who have to maximize the potential of what is, essentially, a recreational jet ski, and turn it into a lean, mean, racing machine. It highlights the competence of the rider, and in Poland, we saw it was Ukraine's #21 Oleksandr Aruteniants who managed to pull out all the stops and win the race.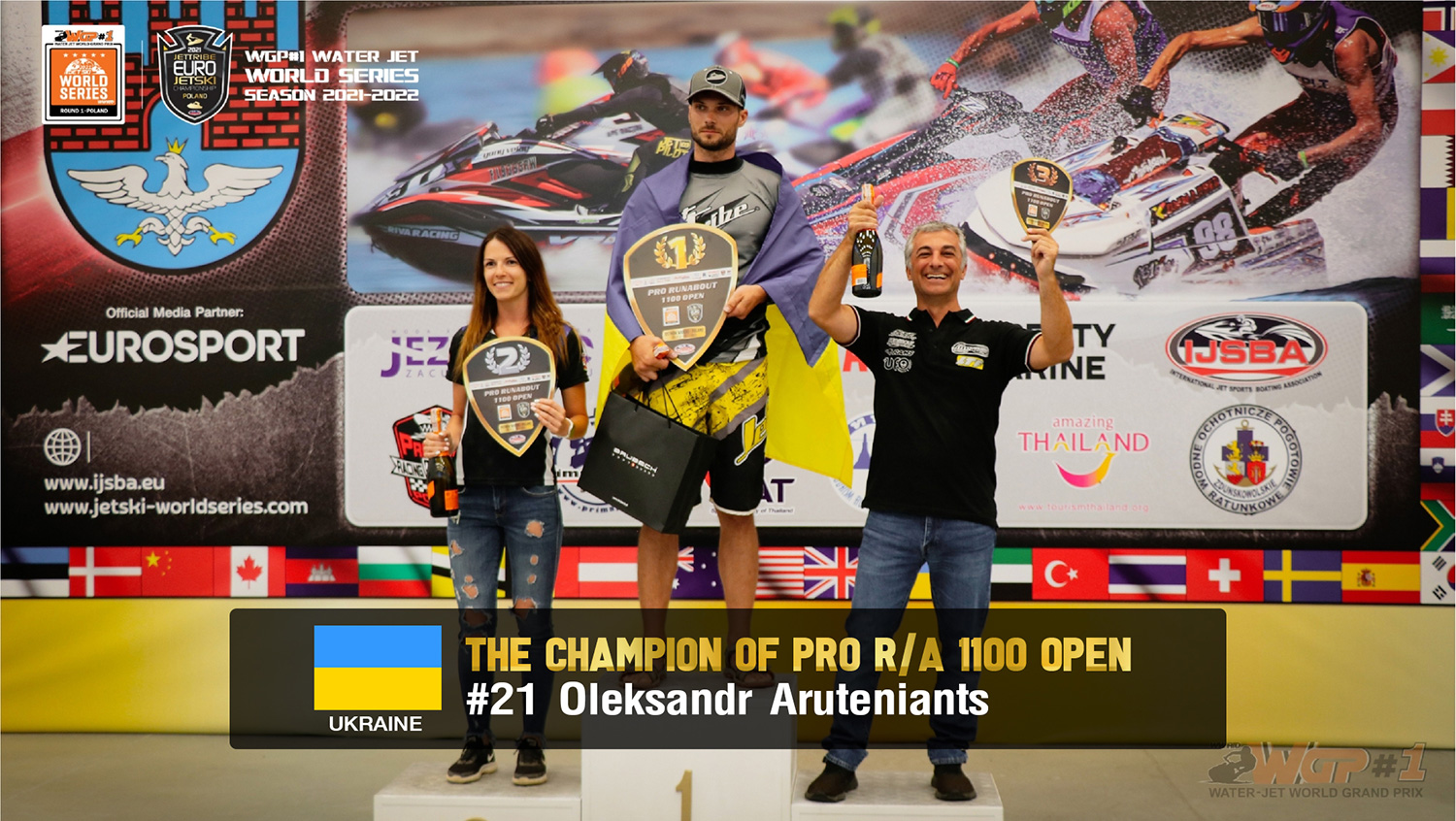 Here is what Aruteniants had to say to us when we spoke to him.

"Technical is unexpected! You can win if you resolve fast!


My performance would not have been possible without the support of my team and family. Huge thanks to them. I would also like to thank the Ukrainian Aquabike Federation for their support and help.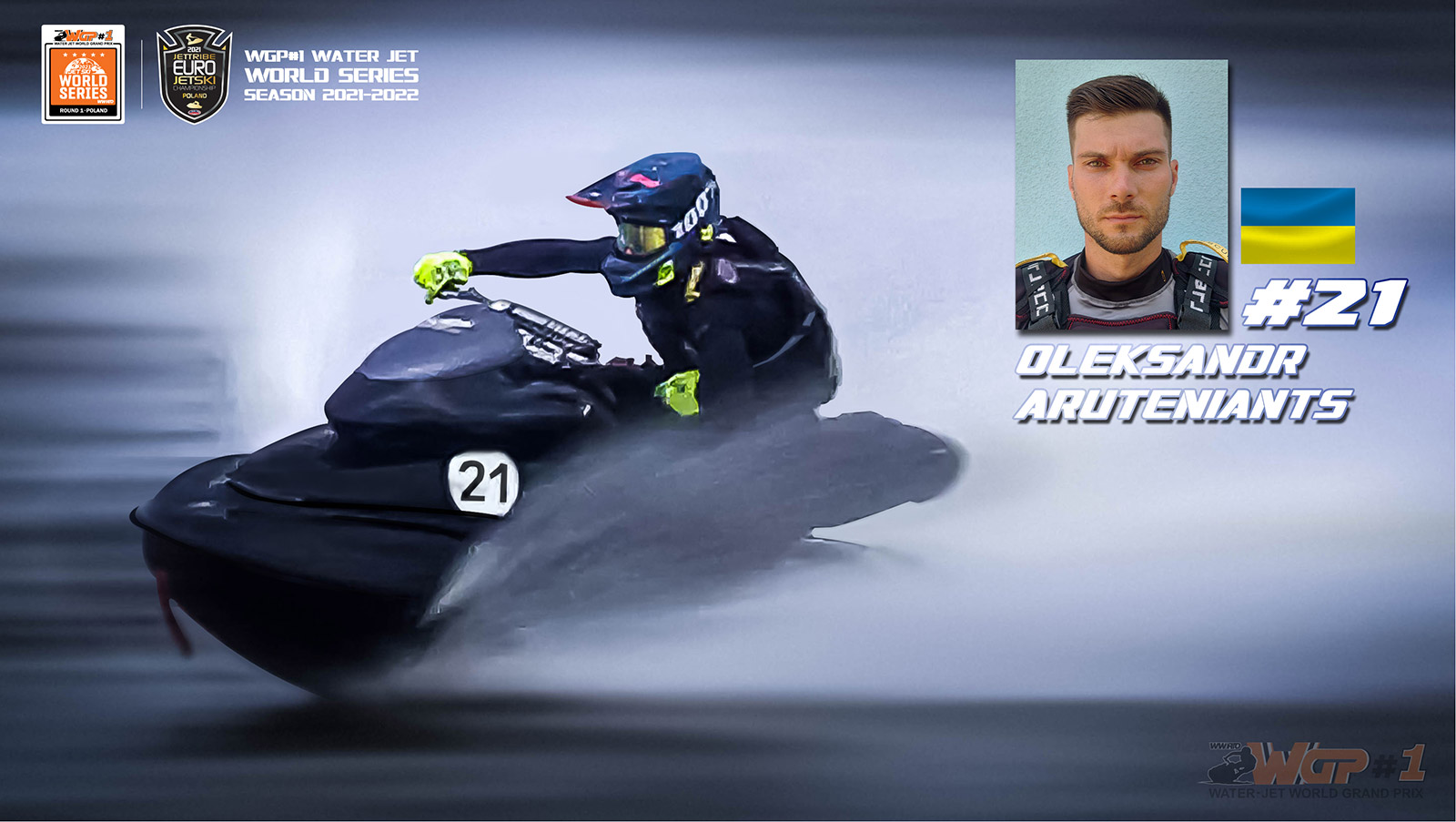 I can say that the most serious obstacle was the technical difficulties with jet ski. It was unexpected and we had to react quickly to resolve this situation.

There were many excellent athletes in the competition, but the strongest, in my opinion, were Julian Düx from Belgium and #45 Frederico Boratto from Italy.

Julian Düx is an excellent pilot and has a very fast jet ski. Unfortunately, for technical reasons, he could not finish the race. But thanks to his help in fixing my jet ski, for which I am incredibly grateful to him, I was able to finish the race and win in the PRO RUNABOUT 1100 open class."

We will see Oleksandr and the rest of the PRO RUNABOUT 1100 open at our next stop in Lake Havasu. Here we go!

WGP#1 WORLD SERIES
24 August 2021
---




Organized by :
WATERCROSS WORLD - ASIAN MULTI SPORTS &
ENTERTAINMENT CO.,LTD

Tournament Owner :
JET SKI WORLD CUP GRAND PRIX CO.,LTD. 

Powered by Asian Multi Sport & Entertainment
© 2021 by jetski-worldseries.com .All right reserved.