English
Language

Thai
Language

Japanese
Language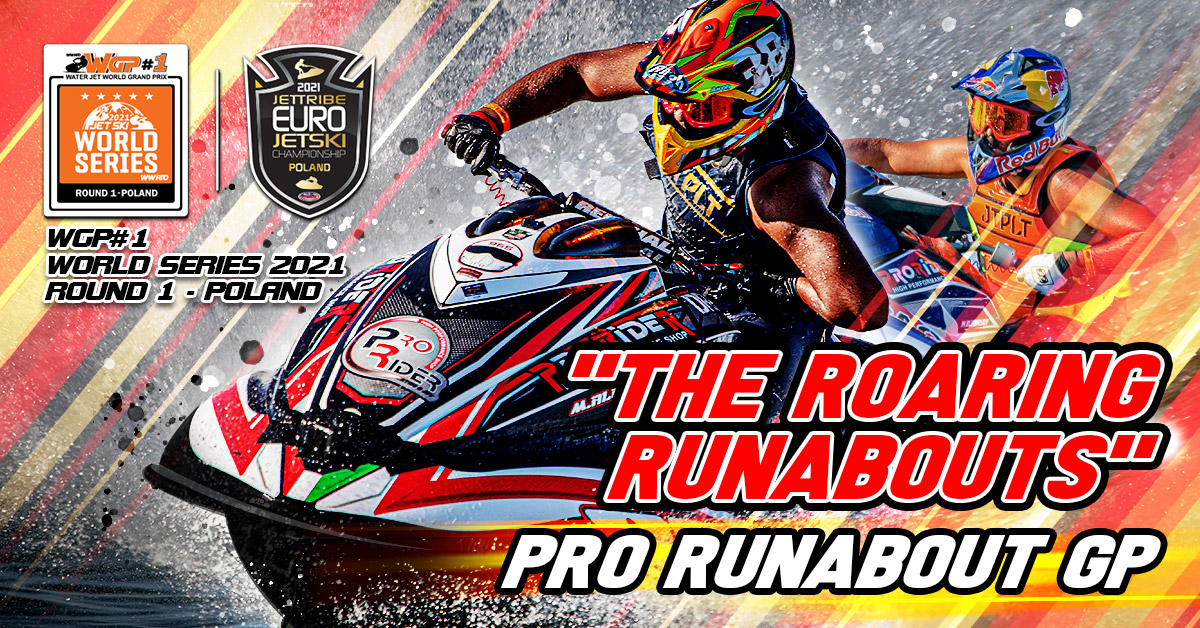 "The Roaring Runabouts" - PRO RUNABOUT GP

Nothing gets your engines revving quite like the sound of a Runabout GP boat starting up on the beach. Our Pro Runabout GP (category #4) race in Poland was one of the best, and most unexpected, we had ever seen. As usual, this class is about great racing, reliable boats, and a big slice of luck. One man, however, showed that he was capable of going the distance on his boat, and that was #38 Mohammed Albaz from Kuwait. Scoring two holeshots out of four motos, Albaz was the wild card few were expecting. Now, all eyes are on him as we move into the next round.

We caught up with Albaz recently, and he shared his thoughts on the race with us.

#38 Mohammed Albaaz said "I would like to thank my team "ProRider Team" my family & friends for supporting me while getting ready for the IJSBA "Jet Ski World Series" Round 1 in Poland.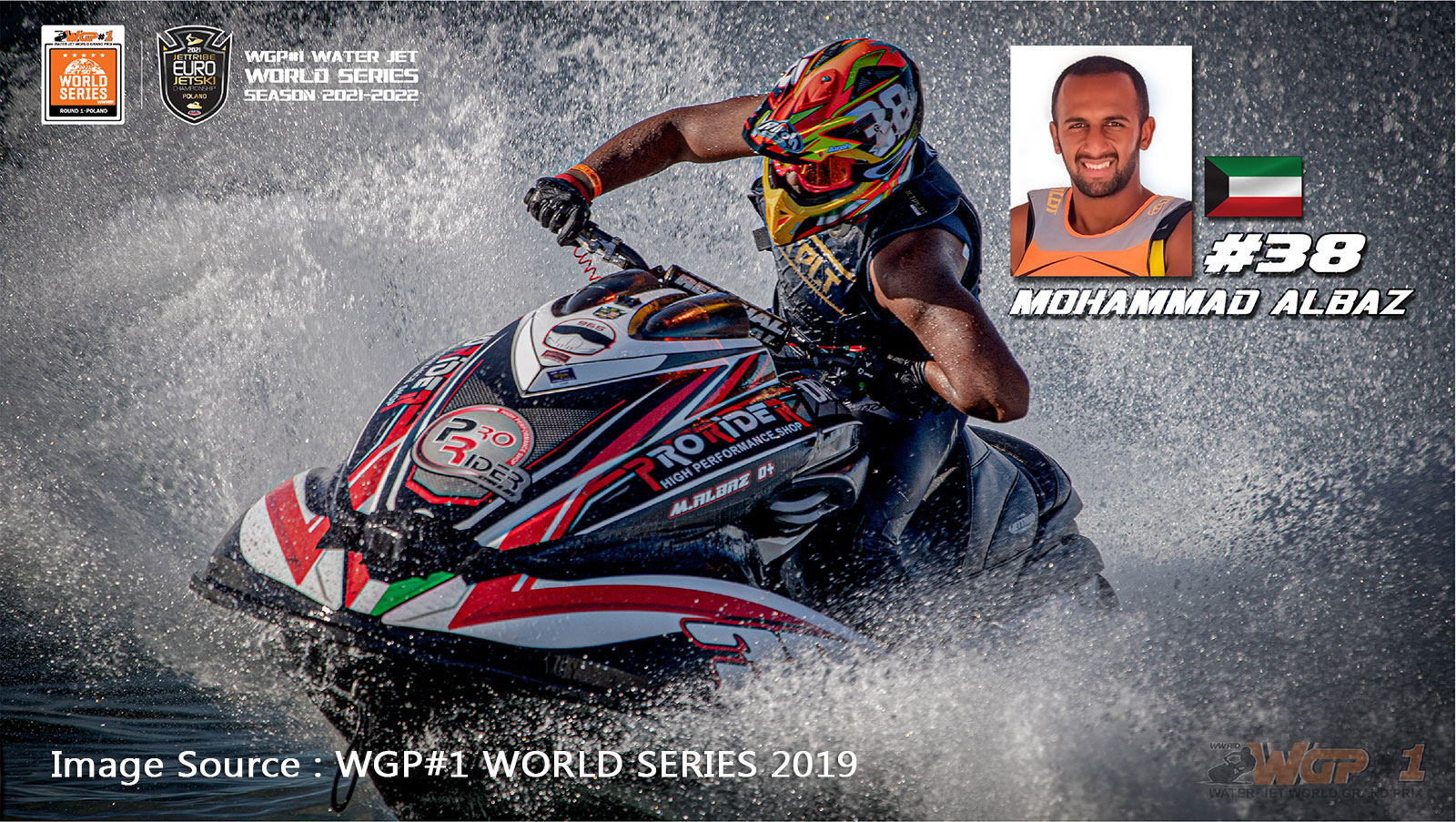 Nothing was difficult in this competition, but the new "Race Course" was something new, challenging, and motivating. The race director's did more than an amazing job in creating something new and enjoyable. So I would like to thank "Peter & Bark" for this "Race Course".
The only obstacle, was the slipway. But our "Poland, and Belgium" friends helped us all the way. They were like family, so thank you for the hospitality.

In the first round in "Poland", there are many good racers. #66 Mohammed Burbayea from Kuwait is one of the best riders to challenge, as well as #7 Marcus Jorgensen from Denmark & #86 Jeremy Perez from France. Both raced as hard as they can and it was a very good race to watch and race. All racers trained hard and are well prepared.

I would like to take this opportunity to thank the all IJSBA staff for doing more than a great job in this sport. Looking forward to seeing everyone in October "Round 2" in Lake havasu."

While his rival who is in third place, #86 Jérémy Perez from France had said about him.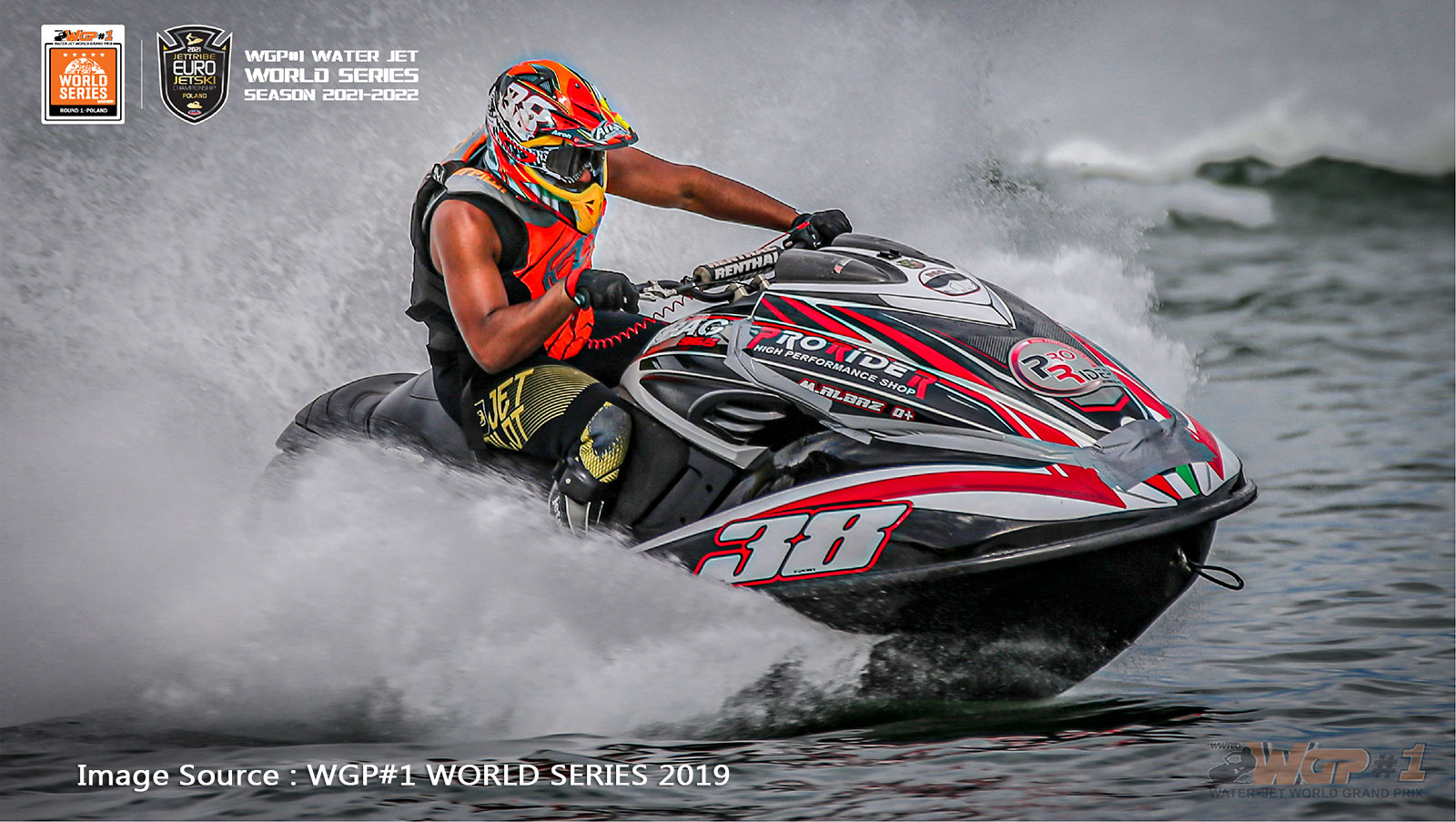 "Albaz is one of my 2 rival competitors for me that is AL BAZ and BURBAYAE. They have a lot of titles and are also very strong and fast riders. But why are 8 riders really fast and with the possibility to win? Best riders really all together for the first time. Really nice to race with all of them."

Moreover, he shared his thoughts on the race with us.

"I would like to thanks all my team Easyrider who made everything for me, they did a fantastic job for this first race. Thanks also to all my sponsors and big thanks to JET TRIBE and IPONE."

"The most difficult in this competition was the beautiful track with 2 time alternative course. It was not easy to pass and no lost place. It was a really beautiful race in Poland."

WGP#1 WORLD SERIES
27 August 2021