English
Language

Thai
Language

Japanese
Language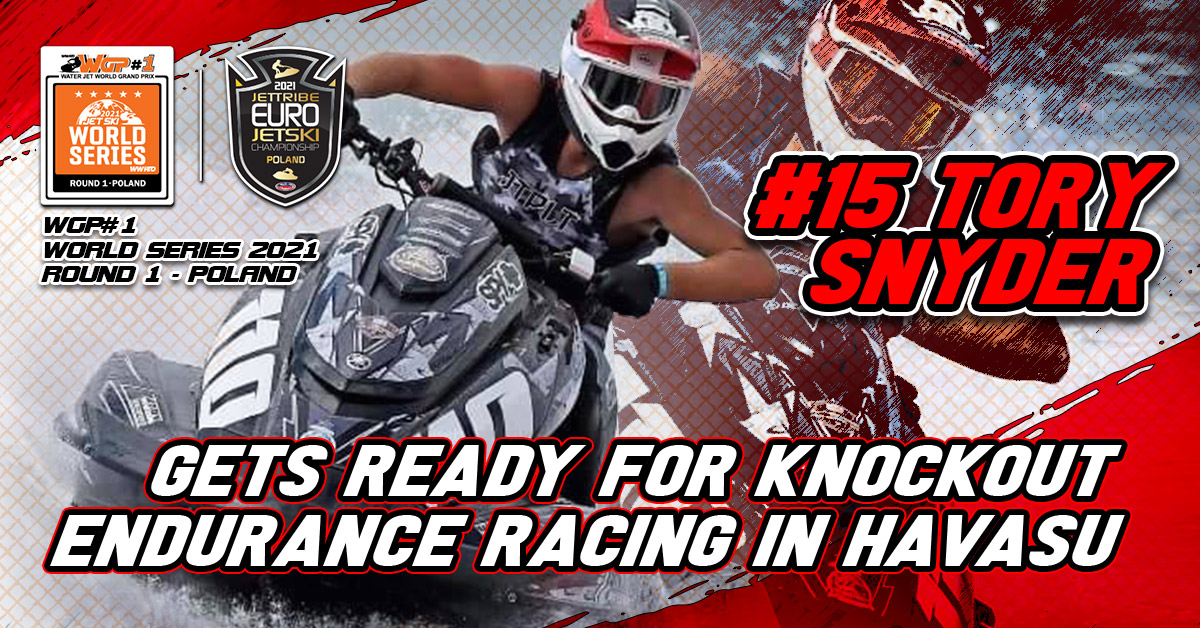 #15 TORY SNYDER GETS READY FOR KNOCKOUT ENDURANCE RACING IN HAVASU

#15 Tory Snyder from USA carries a legacy behind his name. His father, #110 Troy Snyder, is a name we have heard of a lot in the Runabout realm, and of course the power and confidence that goes with riding a boat that is associated with Snyder Built, Judge Motorsports and Dean's Team.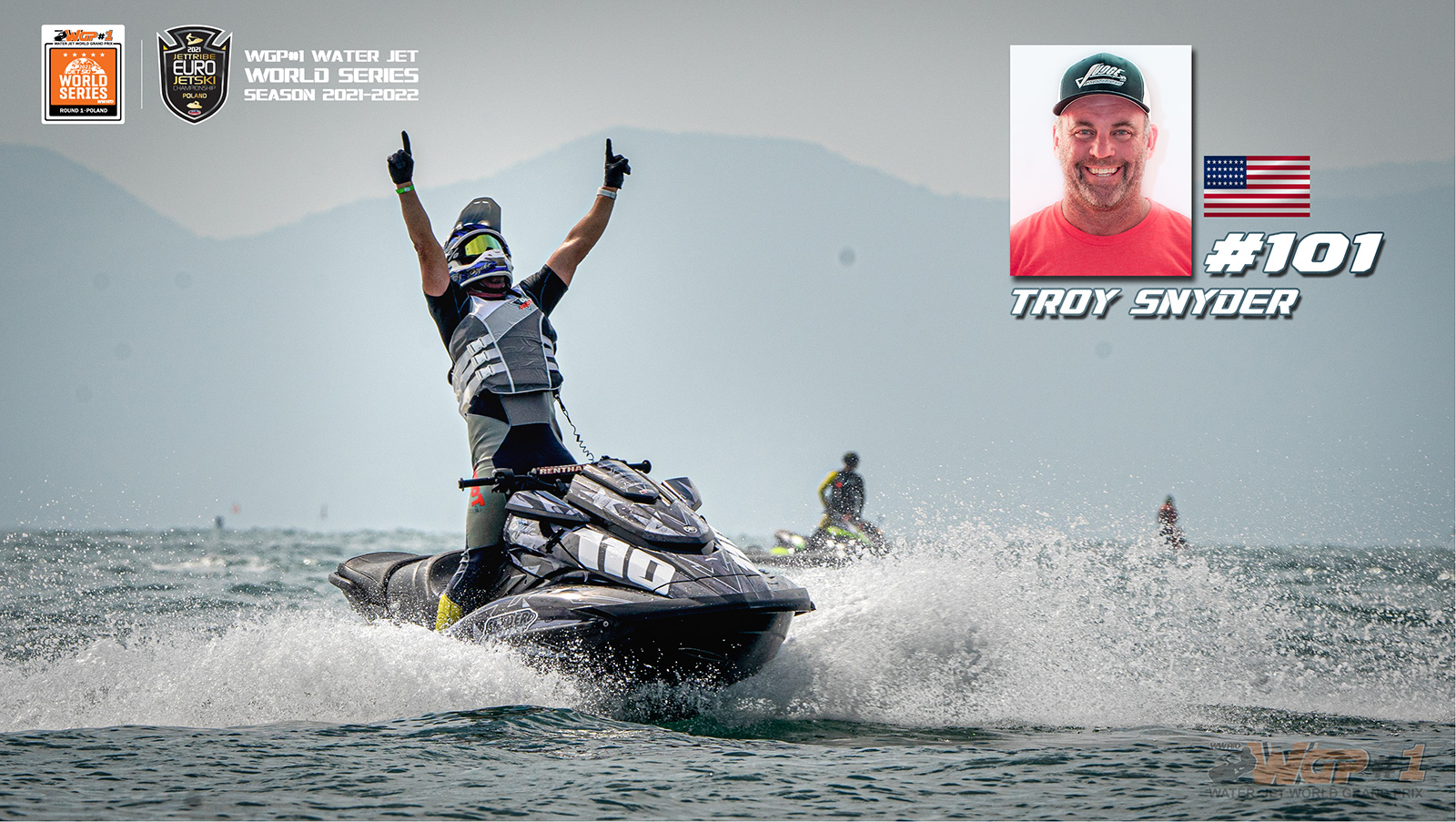 This young USA rider though pulled out all the stops at the WGP#1 WORLD SERIES, round 1 in Poland in July, doing battle with top riders to earn a third-place spot on the podium. A valuable place to be in before Havasu!

Poland was Tory's first time in Europe. He has been a Pro rider for only a year, but had 2 years of Amateur racing under his belt, and the benefit of being around the races all his life. But he is not to be underestimated; he is already a two-time IJSBA World Champion, and National Champion.


We asked the racer about his experience in Poland and how preparations were going for Havasu. "The competition in Pro-Am Endurance was the best in the world. It was the first time seeing international names of this caliber in almost 2 years. It was also my first time racing a lot of the guys so that was pretty cool to see. Kasza was definitely a big help that weekend in getting us a boat, and I am super excited to be on my new Yamaha for the next two rounds.
His boat is the Yamaha FX. He told us, "I will have two brand new separate boats for Pro Runabout Stock and Pro Endurance Open. Hopefully, we will use those same boats in Thailand as well if all goes to plan. I love Yamaha and hope I can stay with Yamaha my whole life.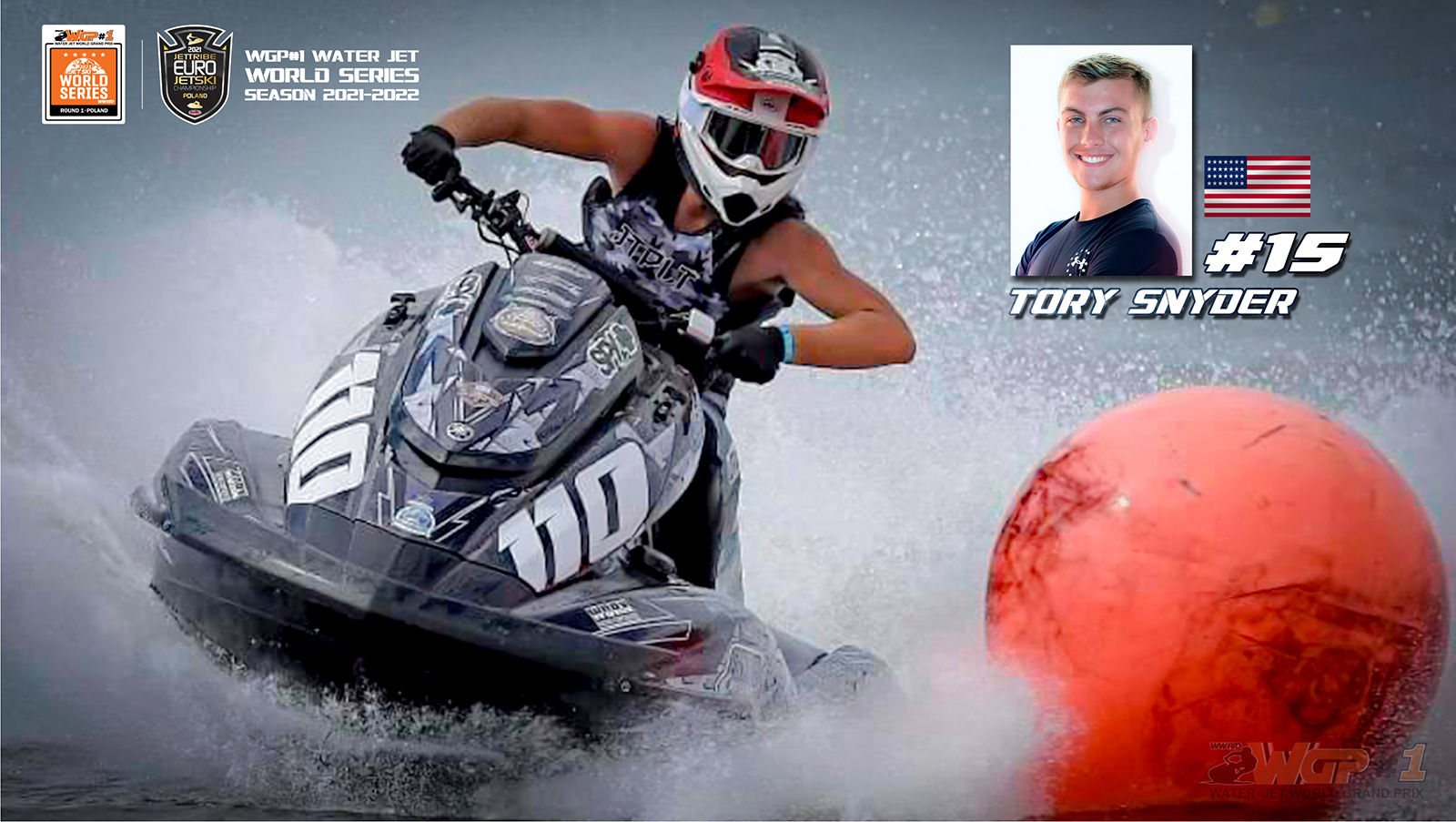 My strength is my endurance and my energy and age, and my boats. My father has taught me a lot about stance on the boat and have used his advice to help develop my style. My strategy for the next races is to stay consistent and get to the top of the podium.

Looking ahead to Havasu, I remember one of the proudest moments of my career was my first race in Havasu. 20 guys on the starting line, my first Pro race, and knowing I would win that race as the race progressed and my dad freaking out in happiness on the beach.

I'd like to thank Snyder Built, Judge Motorsports, Dean's Team Racing, Jettrim, Jetpilot, Yamaha, Wamilton Customs, Mike Brouchard, Christopher Landis, Cliff and Chandler Roy, and my friends and family for their support!"

Endurance is notorious for being about strategy and tests the riders and their boats to the max. We are excited for the next round of competition in October with these great racers. We wish them the best of luck!

WGP#1 WORLD SERIES, round 2 will be held during 2-10 October 2021, at Lake Havasu city, Arizona, USA. Don't miss!!!

WGP#1 WORLD SERIES
7 September 2021