English
Language

Thai
Language

Japanese
Language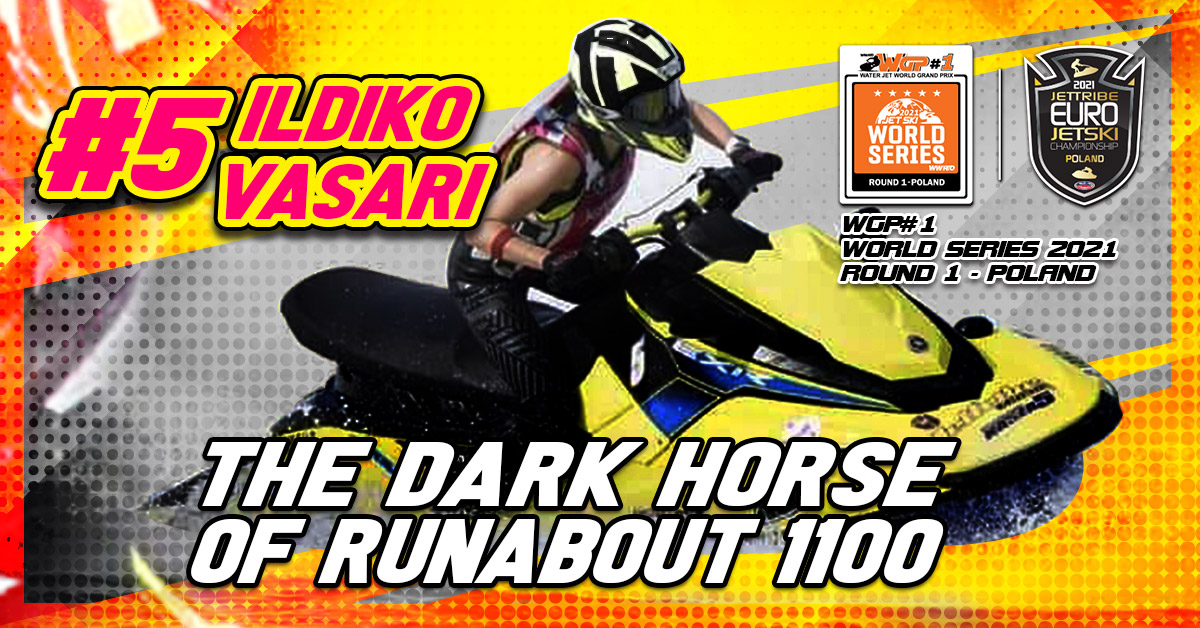 #5 ILDIKO VASARI – THE DARK HORSE OF RUNABOUT 1100

#5 Ildiko (or Ildi for short) Vasari is the little-known racer from Hungary who stunned us with second place finishes in Pro Runabout 1100 Open (category #3) during the first round of WGP#1 WORLD SERIES, round 1 in Poland this year. This analytical rider from Budapest races under the Team Kasza Racing and Jettribe banner and is one to watch in the upcoming rounds of the World Series competition in the Runabout 1100 category.

We spoke with her about her racing experience in Poland and what she expects for the future in this competition.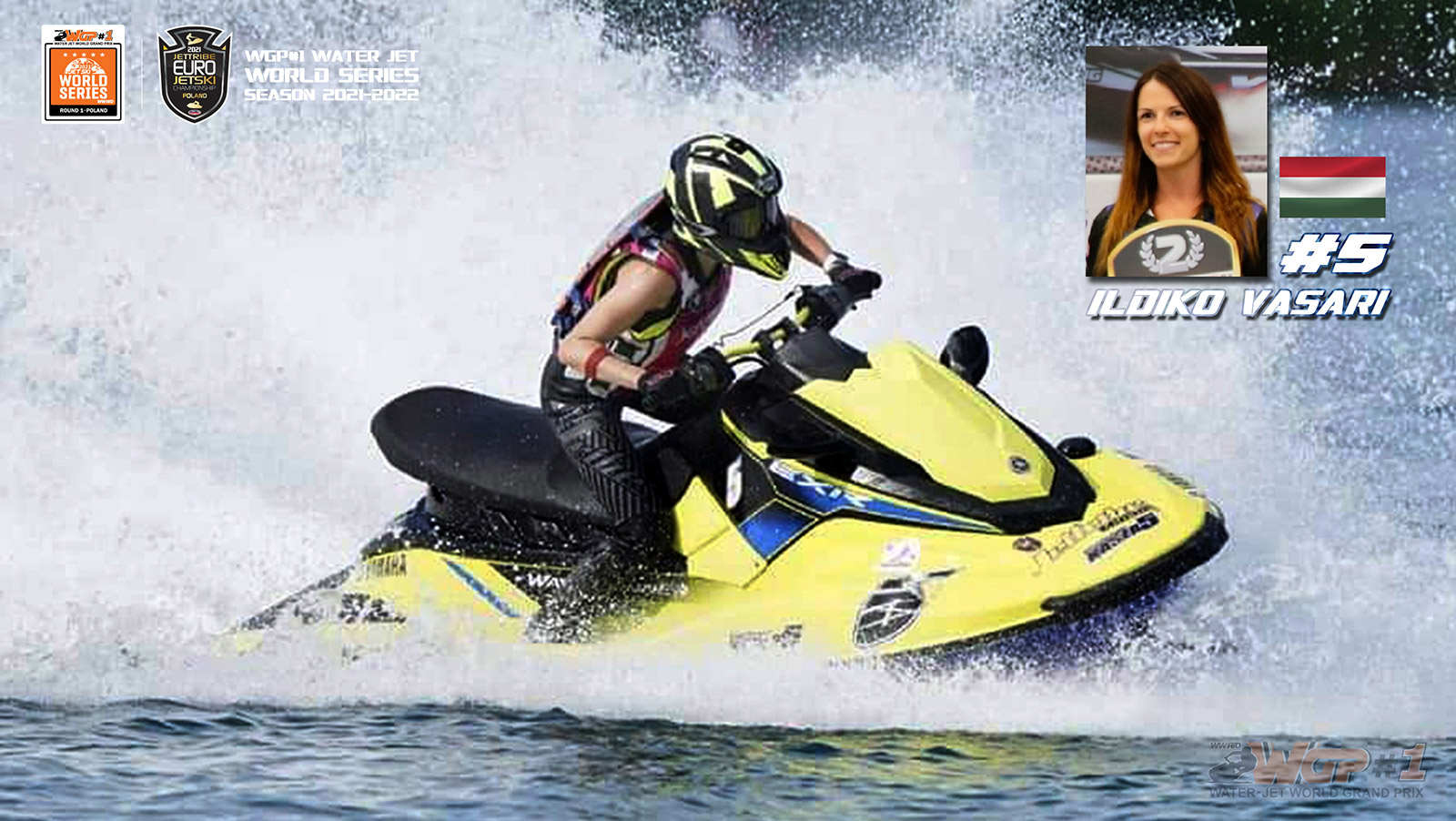 She only decided to race just a few days before the start of competition in Poland! "I am going to the races anyway to support my teammates, but I was feeling stressed with racing last year and wanted to spend more time with my friends and family. But then I started missing the racing a lot! I was bored sitting in the stands and watching. So, a few days before the Polish race I thought OK, let's do it! I am happy I did it because it was a good experience."


Looking forward to the next WGP#1 WORLD SERIES race round in Lake Havasu City, Ildi has taken to increasing her training and preparations with the Kasza team. Ildi shared the following with us: "Last year we could not make it to Havasu but this year we are trying our hardest. I have been doing CrossFit at least three times a week and trying to spend as much time on the water as I can. Our team is getting bigger now, so when we train together it can be up to eight people at a time on the water! It creates waves and really helps with training."
As with all racers, she is not in this journey alone. "I want to thank Gyorgy Kasza, first of all. Everything I know about jet skis and training, I have learned from him. Of course, I want to thank the whole team, Jettribe, my friends and my family."

If Ildi is able to make it to Havasu this year, we guaranteed that '55' is not going to be the maximum speed she reaches. Look for the double nickels on the track especially with a tight race in the Pro Runabout 1100 and Runabout 1100 Women's categories. She has already wins under her belt in a relatively short racing career; will this be the year she walks away with a Triple Crown?

Watch Ildi and the rest of our racers in Havasu this year!

WGP#1 WORLD SERIES
14 September 2021