English
Language

Thai
Language

Japanese
Language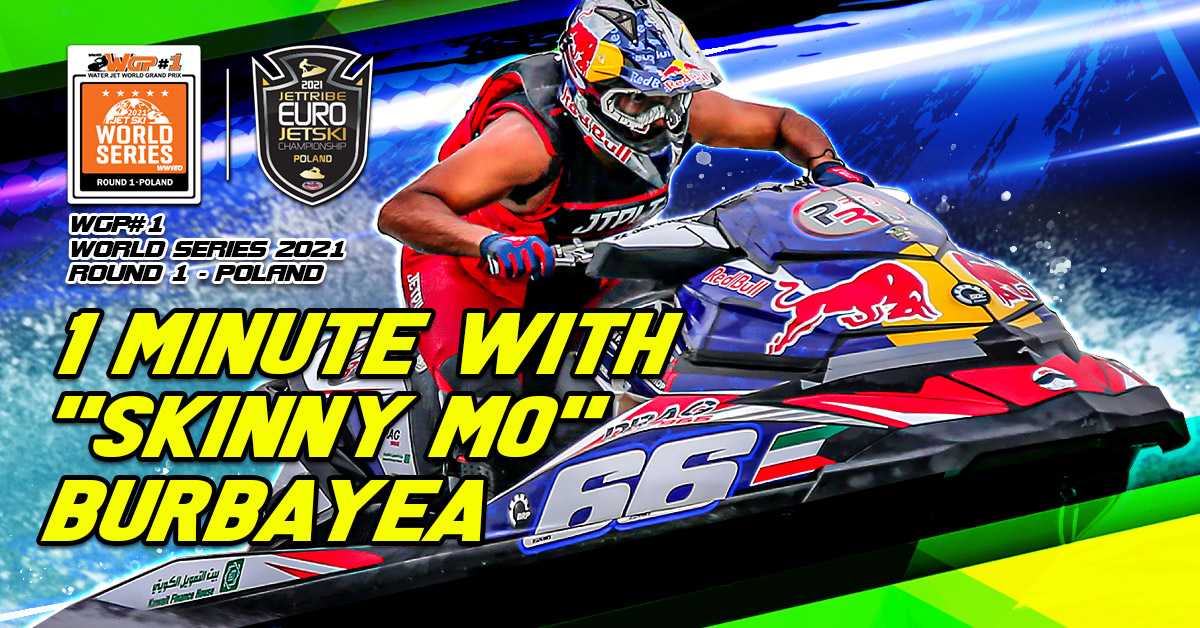 1 MINUTE WITH "SKINNY MO" BURBAYEA

#66 Mohammed Burbayea from Kuwait is known for being the most decorated jet ski racer of the Middle East and one of the most prolific riders in the World Series tour. Well respected among his peers, the affectionately known "Skinny Mo" looks ahead to Havasu to secure another Triple Crown victory.

We asked Mo about his time in Poland and what his challenges were. "The most difficult tournament was in Poland because we had two types of splits. Travel procedures during COVID also made things a challenge." The two types of splits Mo refer to were designed to make it harder for riders to protect their lines during the race. It offers the Runabout riders more opportunities to challenge each other for positions both on the front stretch and the back stretch, as there were two merge sections instead of one. Riders had to be on the offensive throughout the race.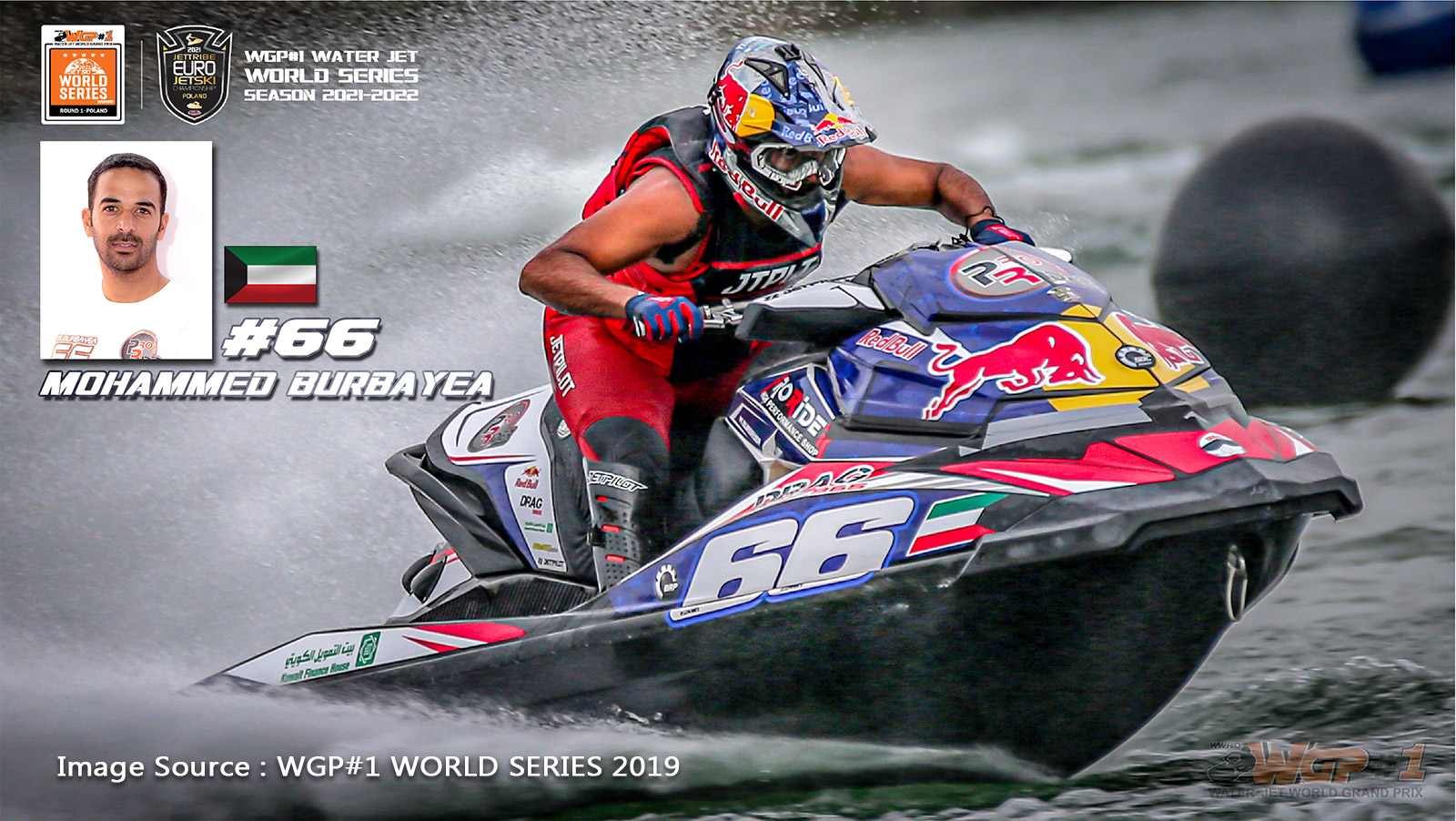 When asked who he considered to be his biggest competition, Mo said "#38 Mohammed Albaz from Kuwait and #7 Marcus Jorgensen from Denmark".


This Kuwait rider is known for his cool and analytical style on the water. He is incredibly fast and has a great team behind him who ensures that he, and his boat, are running at optimum levels. He has them to thank for helping his fast performance: "I thank the members of the Kuwait national jet ski team."
Burbayea is working to defend his title in Havasu in the Pro Runabout GP (Category #4) class. How will he fare against his competition? All we know is we have some epic racing to look forward to from this Kuwaiti racer, as usual.

WGP#1 WORLD SERIES
17 September 2021