English
Language

Thai
Language

Japanese
Language
KOLE CRAMER – PRO SKI GP'S ULTIMATE FREE AGENT

There is something very different about Pro Ski Grand Prix (category #1) champion of World Series 2019, Kole Cramer from USA. This American rider is a racer of spontaneity and impulse; the way he rides is very much dependent on how he feels on the day. It changes the split he takes, the speed he pushes on the water, or even the modification he may make on the ski. But this racer is not to be underestimated. In 2019, he overtook prominent race leaders such as #72 Jeremy Poret and #44 Raphael Maurin from France to take the win in Havasu round.

This year, we will see him race again. We caught up with this four-title holder to find out about his racing life.

We asked him about the race he won in 2019, and what that experience was like. "Honestly, that year was rough. In August, we got our GP1. The motor blew up on the ski on Friday and we had to break in the new ski that Saturday morning at 1:30am at Body Beach. But that is the best part of it, right? This was my first win in an international Pro class, it was my second year as a Pro. I didn't realise it was that big of a deal until it happened. It only sunk in when Chris Macclugage pulled me into the Broward trailer and said no one from the USA has won this for a long time."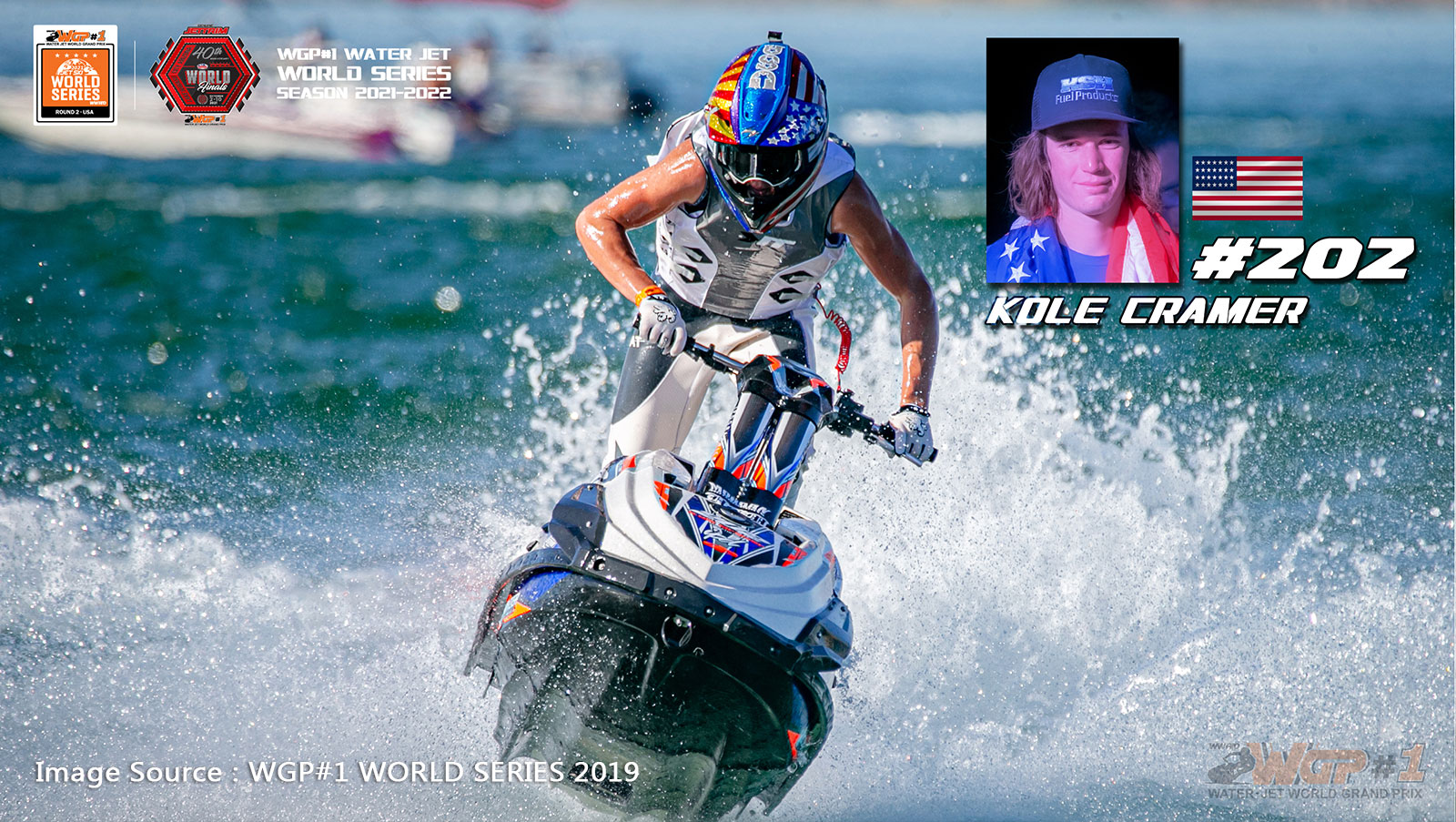 Kole will be competing again this year in the Pro Ski Grand Prix class, and any other class that catches his attention. He works on his boat with his father and speaks highly of the Kommander hull he uses. He says, "Kommander is easy to ride, Dustin and Tyrone are so easy to work with. The ski is really easy to ride and you can get great speed out of the hull. It's easier to make up for handling than speed on a course." When asked about his preparation for this year's race, Kole offered the following sage thoughts: "I haven't ridden in three weeks! All I do is eat chicken strips, Taco Bell and pizza. I don't really plan my races because things usually don't go according to plan. I am keeping it simple this year, racing the same colors."
Kole is by no means a new racer, so we asked him for some advice for anyone looking to get into the sport: "Every morning of a race, I eat donuts. Chocolate, long john, bit of maple syrup, anything with lots of sugar, I like to switch it up. I get sprinkles on my donuts sometimes, but then they get all over your seat. I have learned from experience, so learn from me: eat donuts with sprinkles outside ONLY." Good advice for all of us.


Kole also wanted to thank his sponsors and his wide support net: Ricky Trevizo, mum and dad, KSH Fuel Products, Kommander, Quakysense, Kal Concepts, Jettrim, Ultra Handlepoles, Boosted Performance and Bill Scott.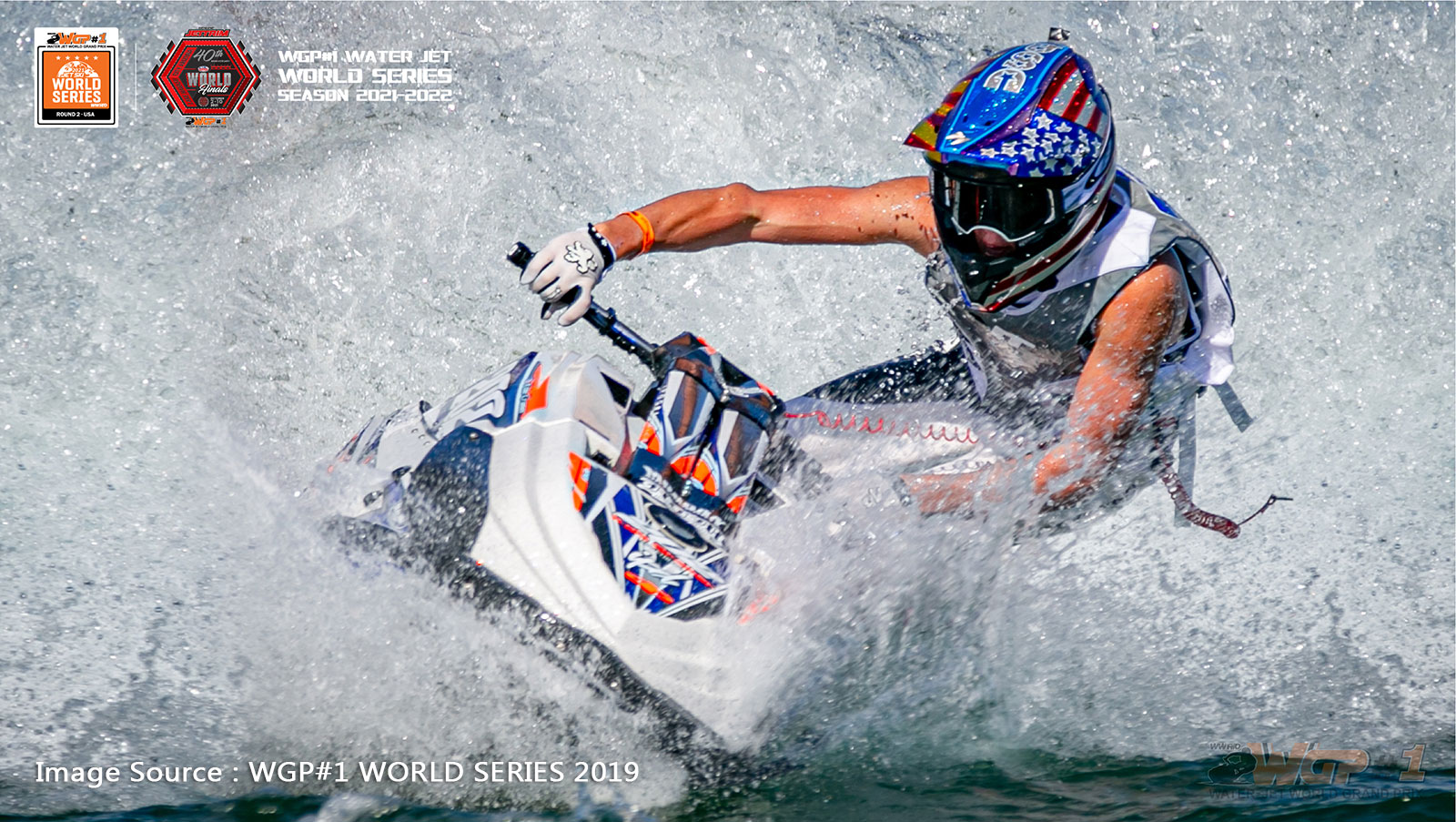 We have seen Kole Cramer turn into an unconventional and great rider ever since he was 12 years old. He is a Pro rider through and has the flexibility to ride any ski he can get his hands on. That makes him lethal and very capable. What will this year bring for Kole Cramer? Just enjoy the ride!


See Kole and the Pro Ski GP gang do battle in Havasu in October this year.


WGP#1 WORLD SERIES
28 September 2021