WGP#1 WORLD SERIES 2021
AMERICA(USA)-ROUND 2│6-10 OCTOBER 2021
English
Language

Thai
Language

Japanese
Language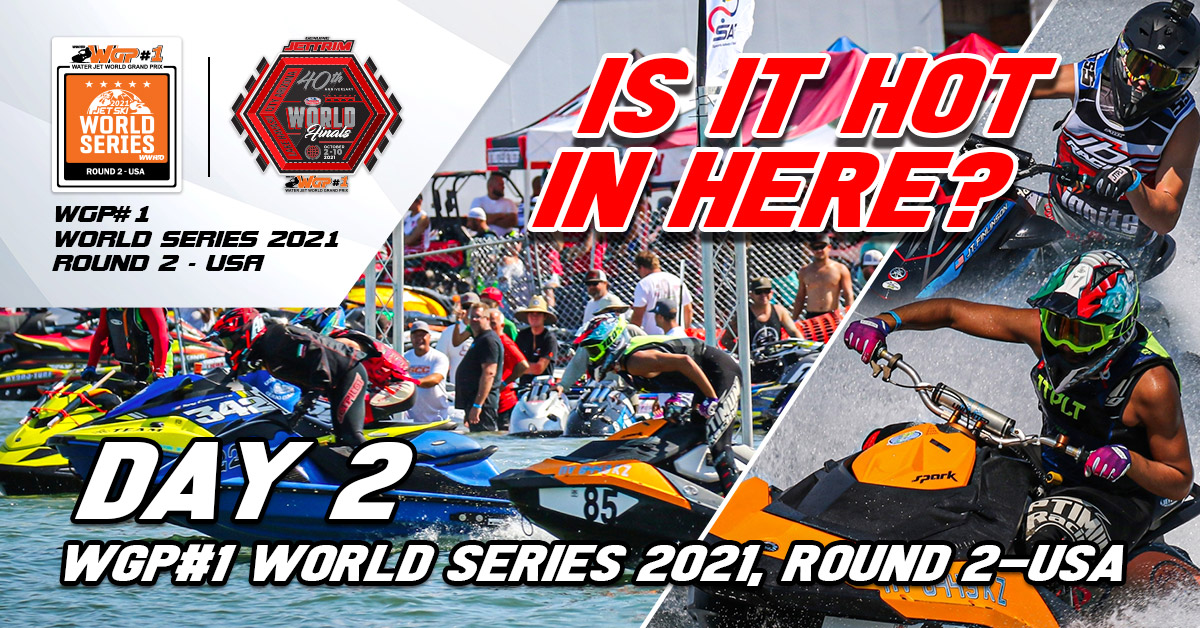 IS IT HOT IN HERE? DAY 2 AT THE WGP#1 WORLD SERIES 2021, Round 2-USA

What do you get when you add a 90F (33C) day with 34 classes of jet ski racing in Lake Havasu? You get HEAT. And that is exactly what the riders delivered today at this long anticipated, WGP#1 WORLD SERIES 2021, Round 2-USA.

Novice Ski Stock (category #17) had to make do with two motos; high risk and high reward. Young USA rider, #97 Devin Courson, came out on top with the overall win. Devin fought off runner ups, #209 Jacob Frewing, and rising UAE hopeful, #55 Ahmed Al Hammadi, to nab this championship title. Most Novice Ski winners are future Pro Ski winners, so watch this space.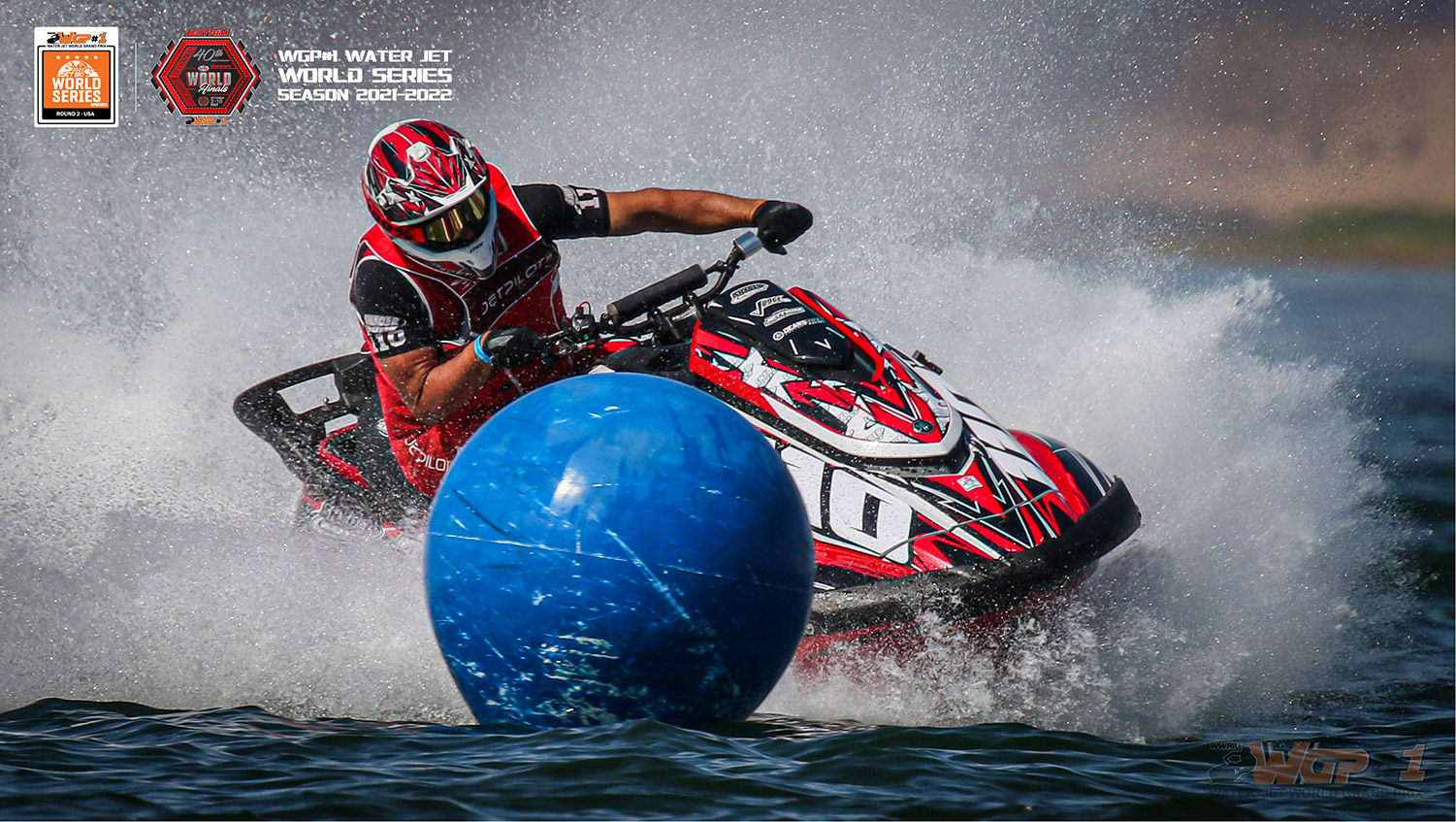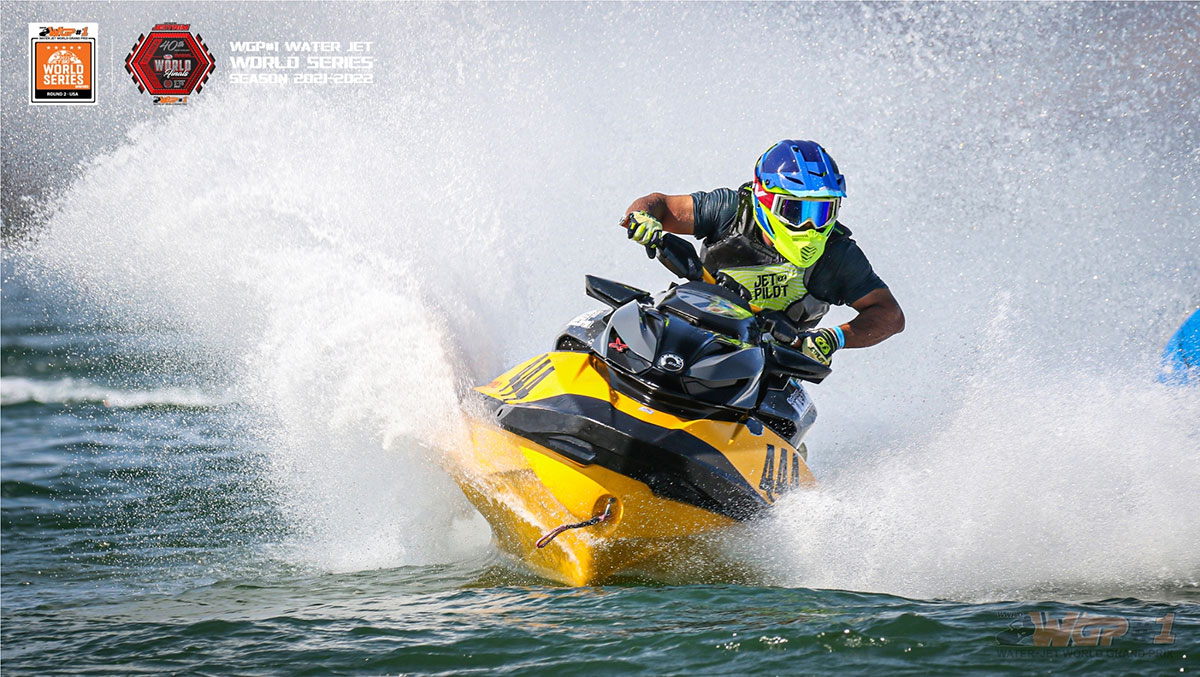 The Expert Veterans Runabout (category #14) crew showed the youngsters what it was all about, with USA veteran and multiple championship winner, #110 Troy Snyder taking the overall win with wins in moto 1 and 3. An honourable mention to UAE competitor and runner up, #444 Mohamed Mohsin, for a great performance as well. Amateur Runabout 1100 Stock saw Kuwaiti rider, #85 Yousef Alkhalfan, take the win by a single point. USA's #55 Jay Finlinson chased Yousef's numbers throughout the motos. UAE's #361 Khalid Almazmi was also only three points away from a first-place finish. Great racing indeed!

| | |
| --- | --- |
| | |
World Series contenders in the Novice Runabout Stock category (category #18) put on an incredible performance on the water yesterday. UAE rider, #17 Amer Hawair, took aces in 2 motos, and a second place in moto 2 to take the overall World Finals win in the category. Fellow countrymen, #43 Jamal Ali, gave Amer chase in all motos, coming in second overall. Canada's # C21 Phillip Tschritter rounds out the podium in the class with a consistent form across all three motos.

We hope our riders are starting to feel the pressure as we head closer to the weekend. We certainly are! Stay tuned to the website and Facebook page for updates.
WGP#1 WORLD SERIES
7 October 2021
---




Organized by :
WATERCROSS WORLD - ASIAN MULTI SPORTS &
ENTERTAINMENT CO.,LTD

Tournament Owner :
JET SKI WORLD CUP GRAND PRIX CO.,LTD. 

Powered by Asian Multi Sport & Entertainment
© 2021 by jetski-worldseries.com .All right reserved.