WGP#1 WORLD SERIES 2021
AMERICA(USA)-ROUND 2│6-10 OCTOBER 2021
English
Language

Thai
Language

Japanese
Language
IS IT HOT IN HERE? DAY 2 AT THE WGP#1 WORLD SERIES 2021, Round 2-USA

Another beautiful day at Body Beach today! A full day of racing starting with practices at 7am, and concluding with an awards ceremony at 5pm. The riders are showing their stripes of dedication along with their families and their teams and every bit of hard work has paid off. After a rough start in weather on day one, it looks like the storm gods will be on our side for the rest of the competition.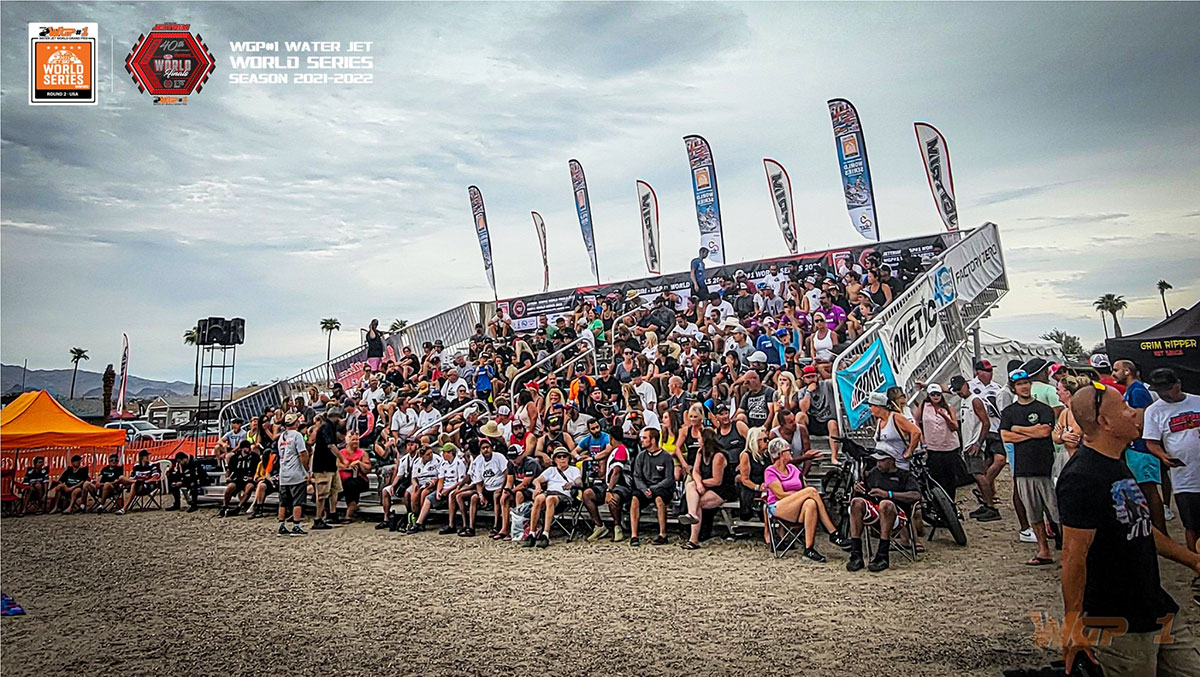 We want to draw attention to an incontrovertible fact for the WGP#1 WORLD SERIES 2021, Round 2-USA; we have medal collectors in our midst. Some riders who have been on the podium in more than one time, and who have been racing in multiple classes and still manage to come out with a win.

| | |
| --- | --- |
| | |
Let us start with Novice Runabout 1100 Stock (Category #19) champion, #85 Yousef Al Khalifan from Kuwait. Yousef took the World Title with two moto wins, bested in the final moto by determined UAE rider (and category runner up) #22 Ahmed Al Hammadi. This win will mark Yousef's third World Title in the same tour. A massive feat for this rider!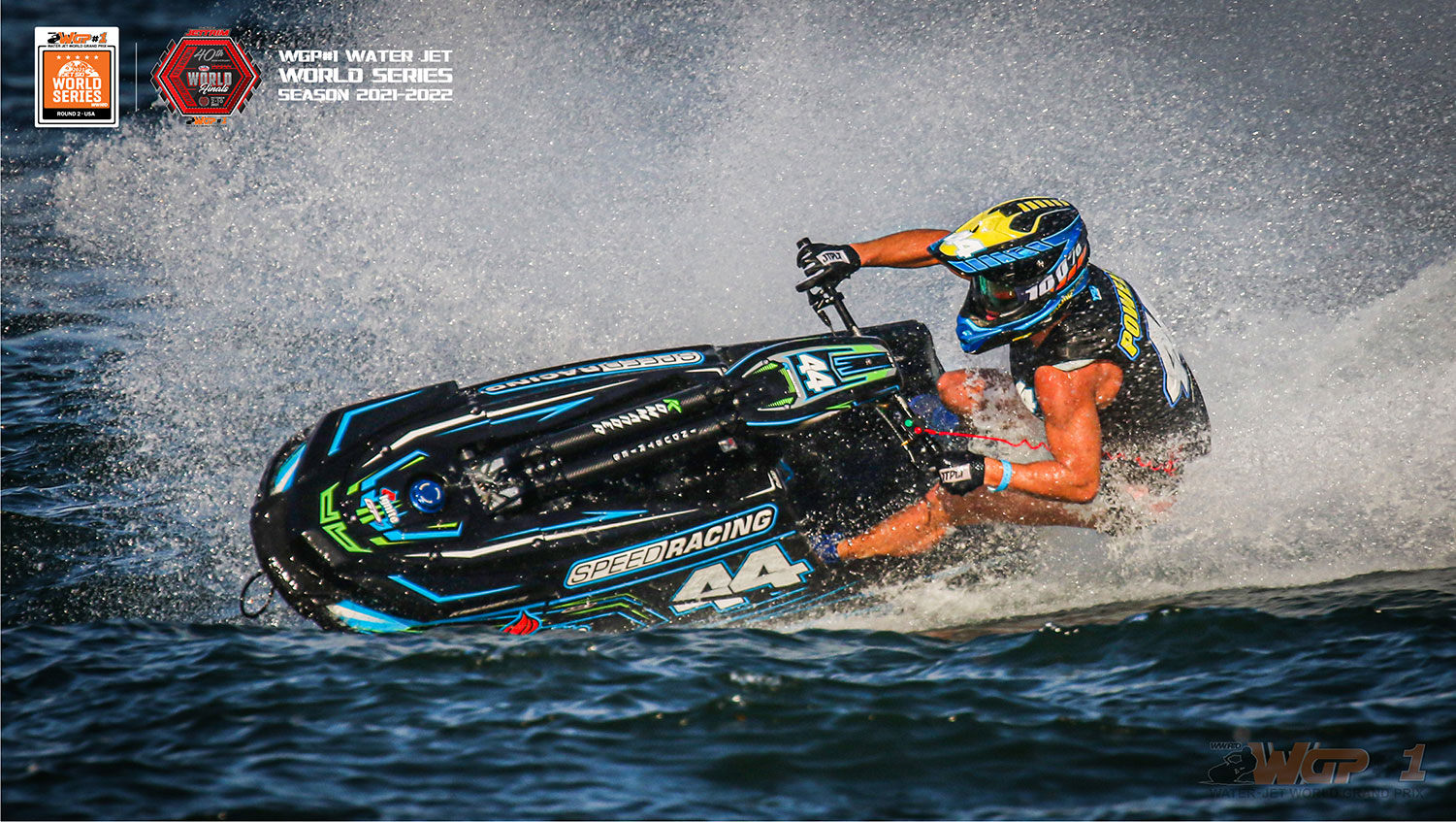 We also have USA's #44 Camden Powell, who took the World Title in the Expert Ski GP category (category #15). Camden's strength was his strong start to the motos. Honorable mentions in this category go to runner up #76 Jack Briscoe for consistently great riding, and #29 Julian Beaumer on a spectacular moto 3 finish. This will be Camden's second World Title in the same tour.

After sharing a taste of victory, we are certain that as we approach the weekend, our Pro and Pro-Am category riders are becoming even more anxious to hit the water. We are promised big waves and wind so….bring it on! It all starts tomorrow. Stay tuned to the website and Facebook page for all news and updates.
WGP#1 WORLD SERIES
8 October 2021
---




Organized by :
WATERCROSS WORLD - ASIAN MULTI SPORTS &
ENTERTAINMENT CO.,LTD

Tournament Owner :
JET SKI WORLD CUP GRAND PRIX CO.,LTD. 

Powered by Asian Multi Sport & Entertainment
© 2021 by jetski-worldseries.com .All right reserved.