English
Language

Thai
Language

Japanese
Language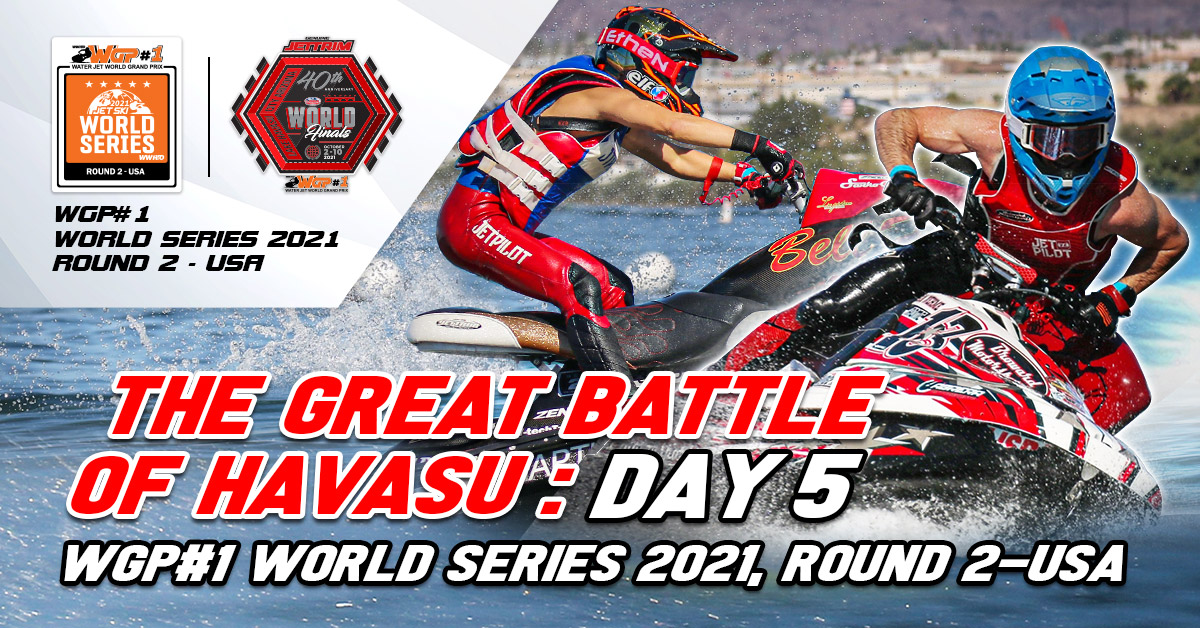 THE GREAT BATTLE OF HAVASU: DAY 5 OF RACING AT THE IJSBA WORLD FINALS and WGP#1 WORLD SERIES 2021, Round 2-USA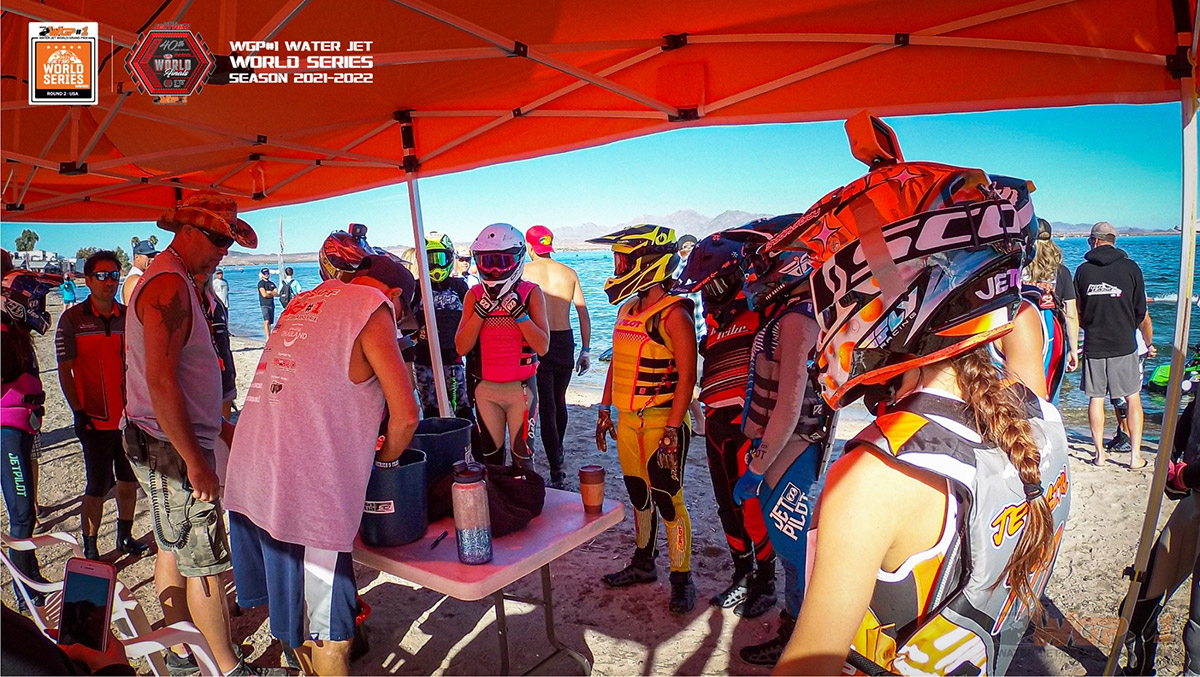 It was a perfect day to do battle; the sun was shining, the temperature was hot and the water was full of promise. With a packed race docket, there was no time to lose as our Pro categories made their way into the water in explosive fashion.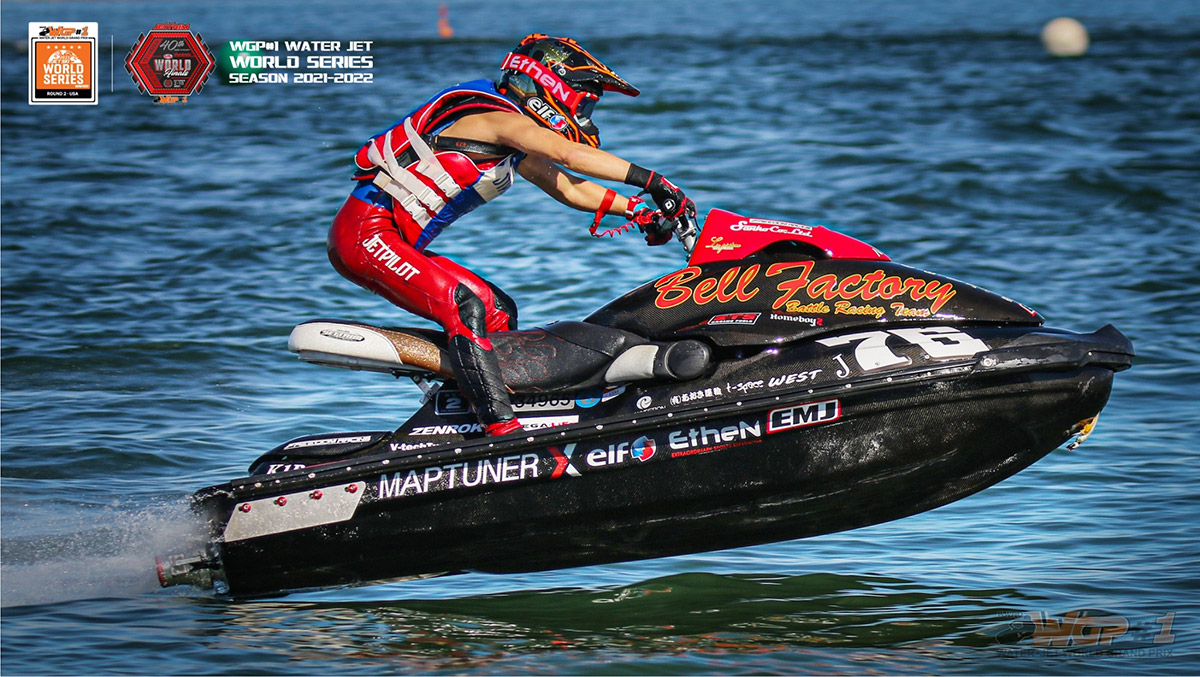 The 18-rider strong Pro Sport GP (category #2) class was incredibly entertaining to watch. USA rider, #116 Deven Farthing, proved his strong racing lineage today by taking the World Title. With wins in motos 2 and 3, Deven by no means had an easy ride to the top spot. Japan's #J76 Johichiroh Katano was a defiant nemesis, taking the win in moto 1 and giving chase to Deven in all 3 motos. The podium is rounded off by USA's talented #269 Haden Skellet.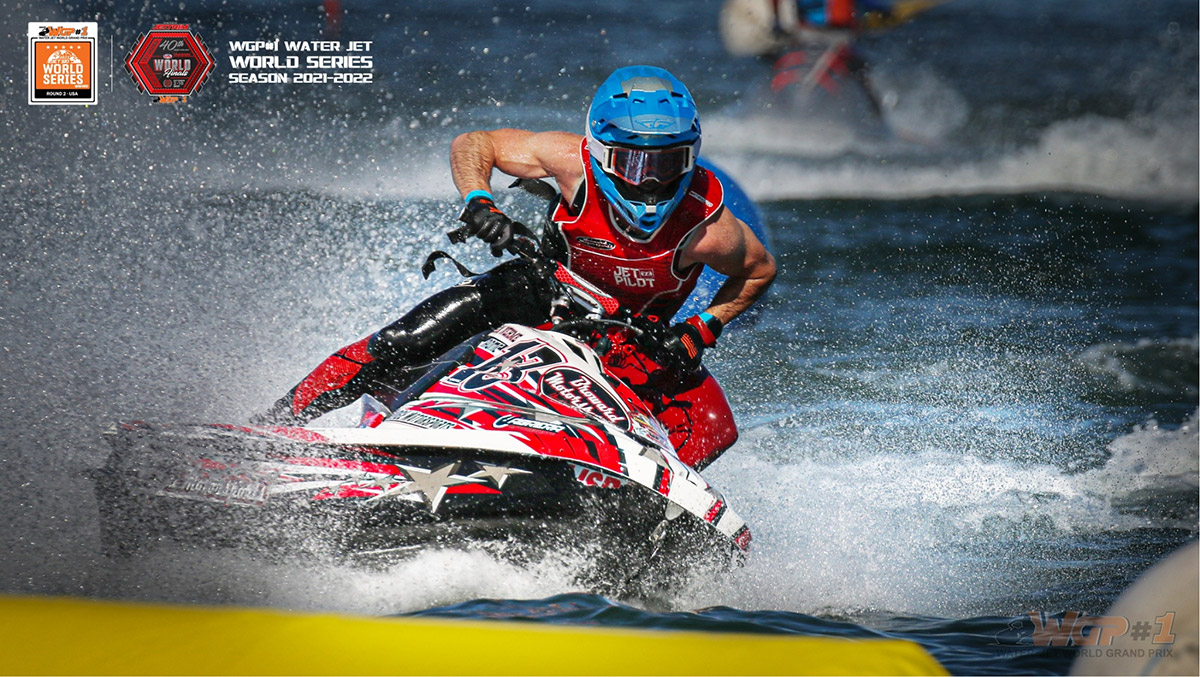 Young USA prodigy, #888 Ryder Wildeboer, came, saw and conquered the Pro Am Ski Stock (category #7) class today. Taking all three wins, Ryder was hard to catch on the track. However, runner-up, UAE's #55 Sultan Alhammadi, did almost succeed in taking the lead away from Ryder in moto 2 but eventually came in second. USA rider #44 Jay Finlinson completes the podium for this class.

Pro Am Women's Ski (category #10) was a race of surprises. The ladies kept the crowd perpetually guessing the final podium; this is a very very good thing. Eventually, it was USA's #831 Reese Giese that took the Champion in this category. Fellow USA riders, #70 Anna Glennon and #831 Aryana Thayer take second and third places overall, with Anna grabbing two second-places, and Aryana Thayer, a strong win in moto 2. Kudos to Japan's #100 Yukiko Kume for taking the turnaround win in moto 3; she finishes fourth overall.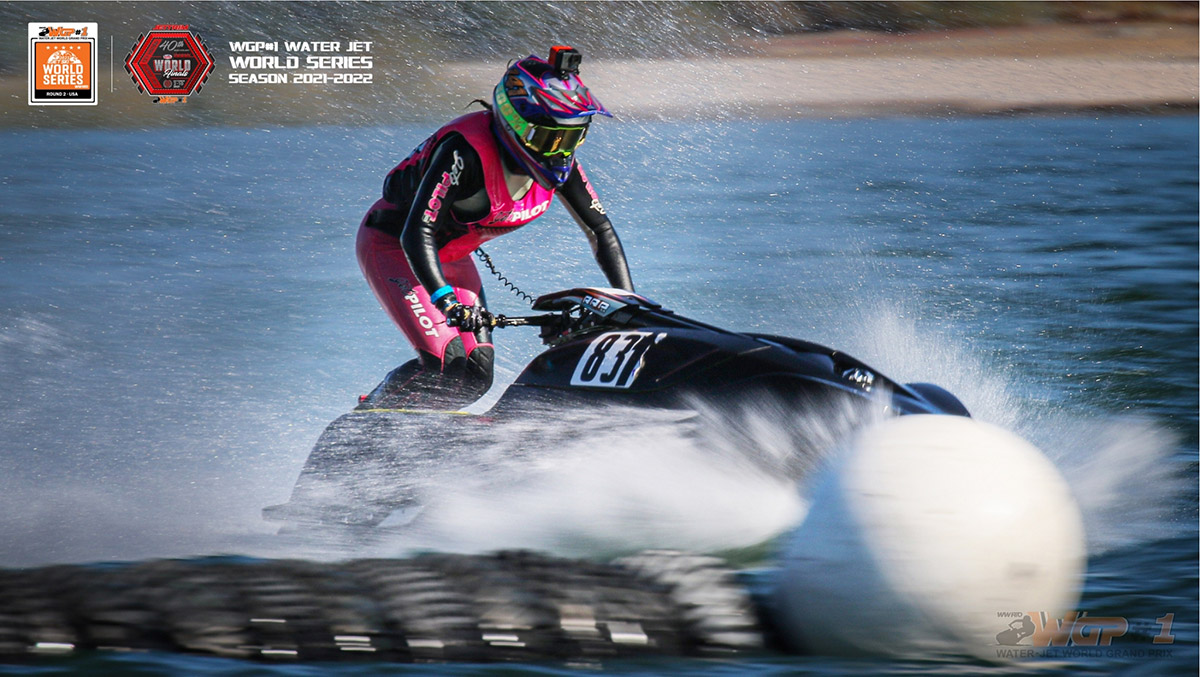 The Junior Ski 13-15 Stock classes (category #20) today began with a tribute to jet ski racing's biggest fan, Nedra Atwood. Nedra's husband, Brad, spoke of her dedication to the Junior riders and how important this world was to her. USA's #44 Robert Finlinson took the win in the Junior Ski 13-15 Stock category with two moto wins, followed by fellow countryman, #106 Dustin Voss. UAE rider, #33 Saeed Alawadhi, came in third overall.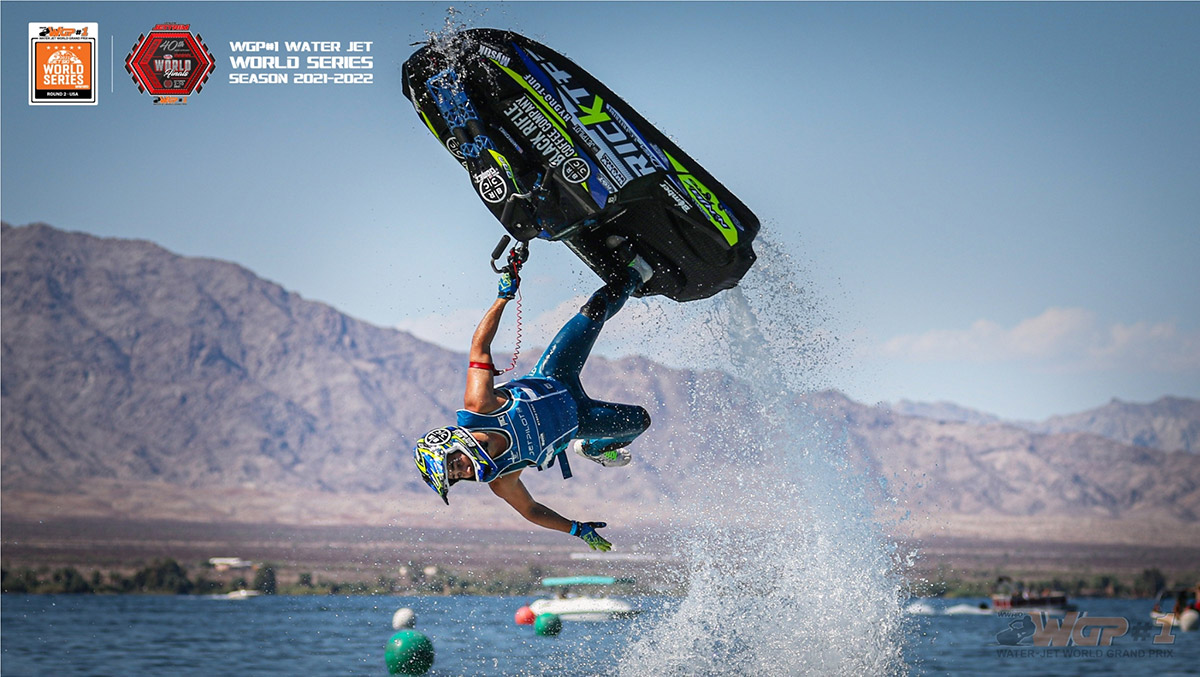 Tomorrow, we will witness the final motos for our Pro Ski Grand Prix (category #1), Pro Runabout GP (category #4) and Freestyle classes (category #5). Based on today's performance, all we can say is you cannot afford to miss a second of tomorrow's races, so brace yourself! Stay tuned by checking into the IJSBA, JET SKI WORLD SERIES website, and the 239raceboat Facebook page for the livestream.
WGP#1 WORLD SERIES
10 October 2021