English
Language

Thai
Language

Japanese
Language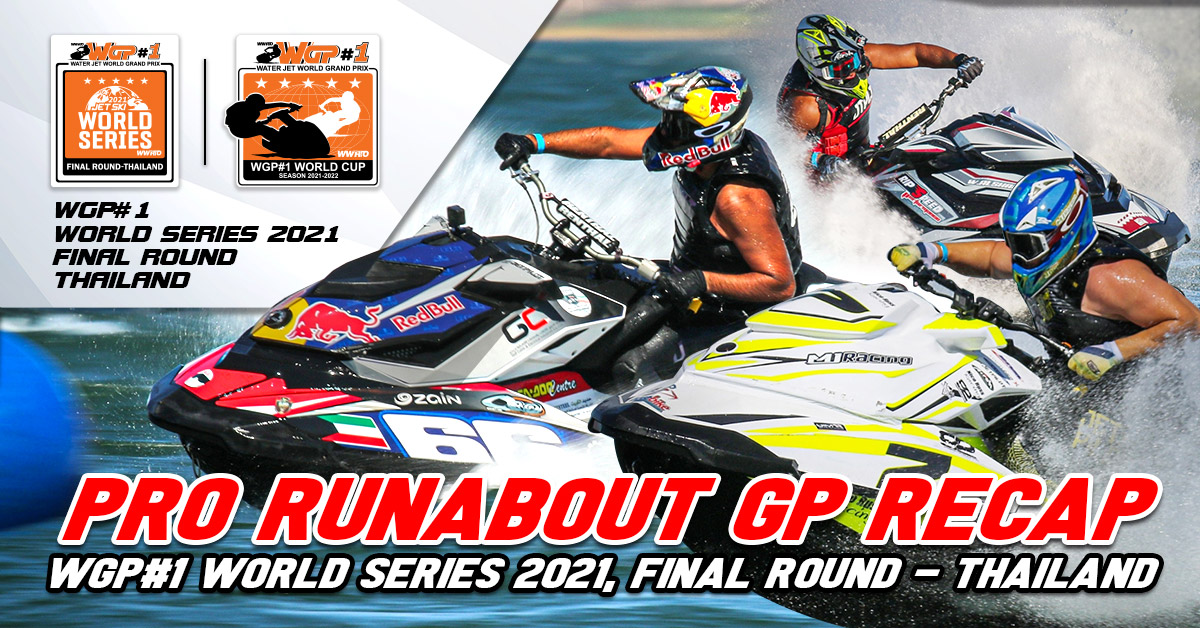 PRO RUNABOUT GP RECAP
Roaring engines, bulky boats and long motos; the Pro Runabout GP class (category #4) is no joke! Half this race is keeping those engines in check and making sure they can stay running for that whole moto….and the rest of the motos after that. Runabout is just as much about fate as it is about pure skill and adrenaline.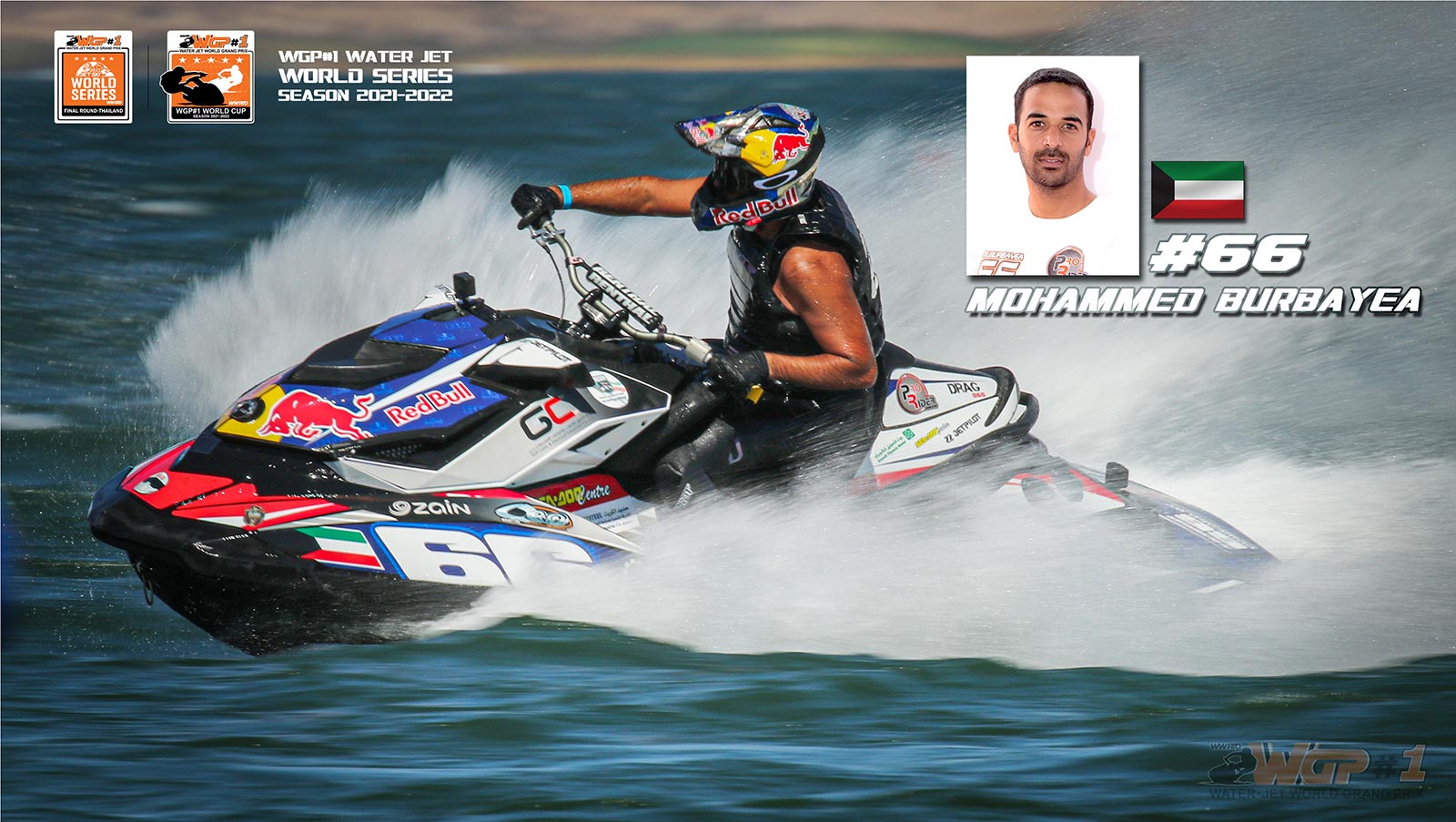 And yet, we have the defending World Series champion, #66 Mohammed 'Skinny Mo' Burbayea, who has walked away with two more wins this year. This winning rider from Kuwait seems to have the winning formula nailed down. Perhaps that is why he is a World Record holder and has more than 23 World Championship titles under his belt, and he has his sights set on another World Series win. In Havasu, Skinny Mo managed to grab two wins out of three, yielding his third moto to #7 Marcus Jorgensen from Denmark. Marcus is having a good year too. He goes into the next round only 19 points behind Mo, and Marcus is determined to nab a world championship title this year. He deserves it too; he pushes like no other racer pushes, and he is ready for a win. We wouldn't underestimate this Dane one bit!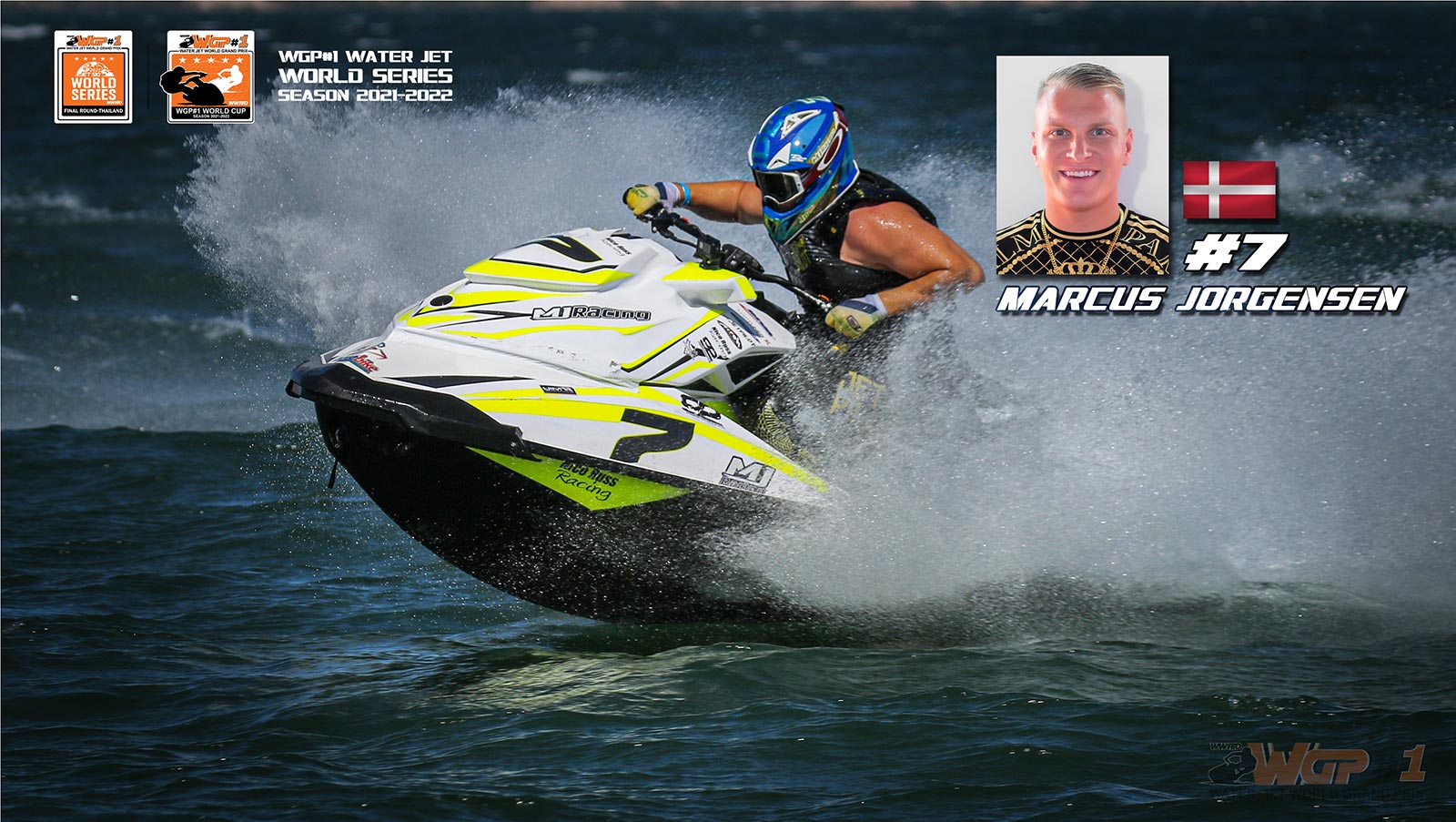 In third place, we have Qatar's #11 Waleed Alsharshani. Waleed earned his chance at redemption in Havasu, finishing second overall after a less-than-desirable start to the year in Poland. This talented rider knows how to stay in front of the pack. But then again, so does fourth place rider, #38 Mohammad Albaz from Kuwait. Albaz was the king of holeshots in Poland. In Havasu, boat problems in moto 2 cost him valuable points in the USA race. However, just four points separate Waleed and Albaz. They have all to play for in the battle for third. We anticipate this carrying over to Thailand.

The fifth-place spot belongs to one of the few USA challengers in the Runabout class this year, #777 Juan Lezcano from USA. Juan's breakout performance in Poland caught everyone's attention. His ability to mould himself as a rider, mechanic and teammate at any given time makes him a triple threat. He can get into any headspace he needs to. Unfortunately, an accident on the course has meant Lezcano is recovering from serious injuries right now. Will Thailand be on the cards for this racer? We wish him a speedy recovery.

There is something about being a Runabout legend that is like none other. In a few short weeks, we will get to see these very same racers do battle once more in WGP#1 WORLD CUP, Pattaya City, Thailand and we bet its going to be the best Runabout race YET!

WGP#1 WORLD SERIES
15 November 2021