English
Language

Thai
Language

Japanese
Language

The new season of the World history!!

We are ready to start WGP#1 WORLD SERIES Season 2022, the world's water jet tournament with the accumulated point system. This year, the tournament will start from Round 1, 19-24 July 2022 in Ostrow Warcki, Poland, then move to Round 2, 5-9 October 2022 in Lake Havasu city, USA. The final round- Round 3, WGP#1 WORLD CUP, 14-18 December 2022 will be in Pattaya City, Thailand. To promote the event, the official poster of WGP#1 WORLD SERIES Season 2022 has been released as shown below. You can download the poster as A2, A3 and A4 size.

Moreover, we would like to confirm the 20 racing categories of WGP#1 WORLD SERIES Season 2022 one more time here.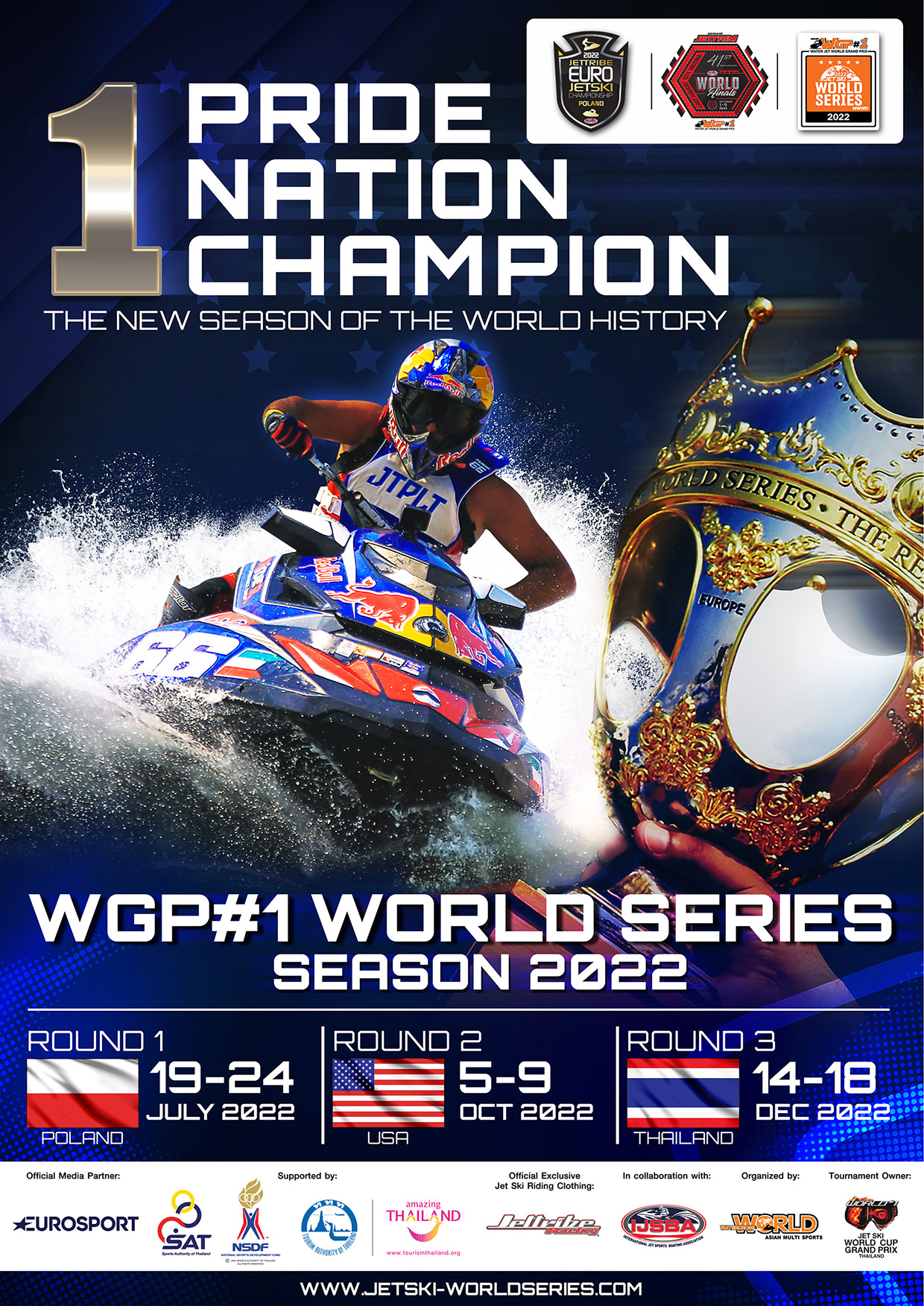 DOWLOAD POSTER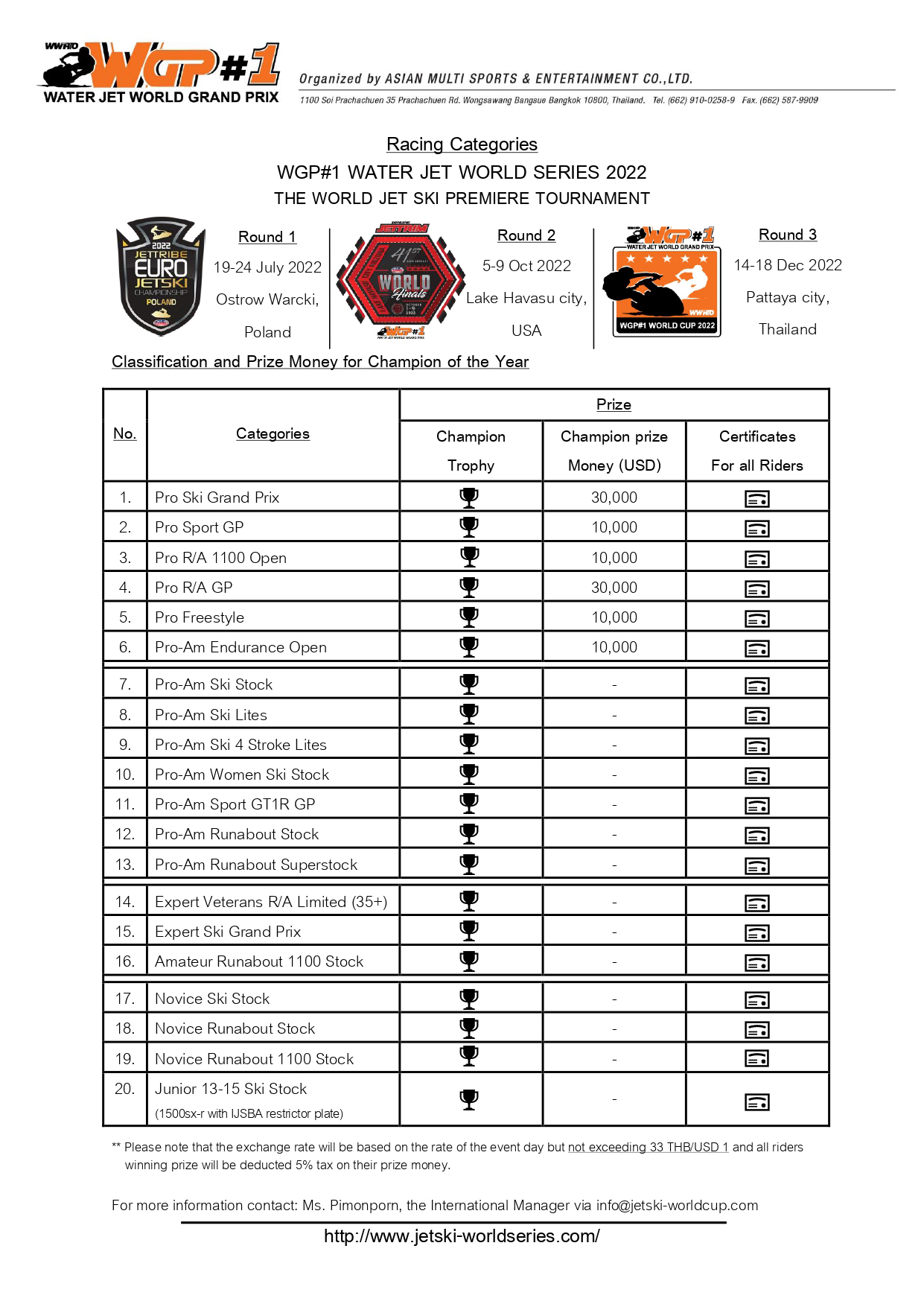 WGP#1 WORLD SERIES
8 February 2022