English
Language

Thai
Language

Japanese
Language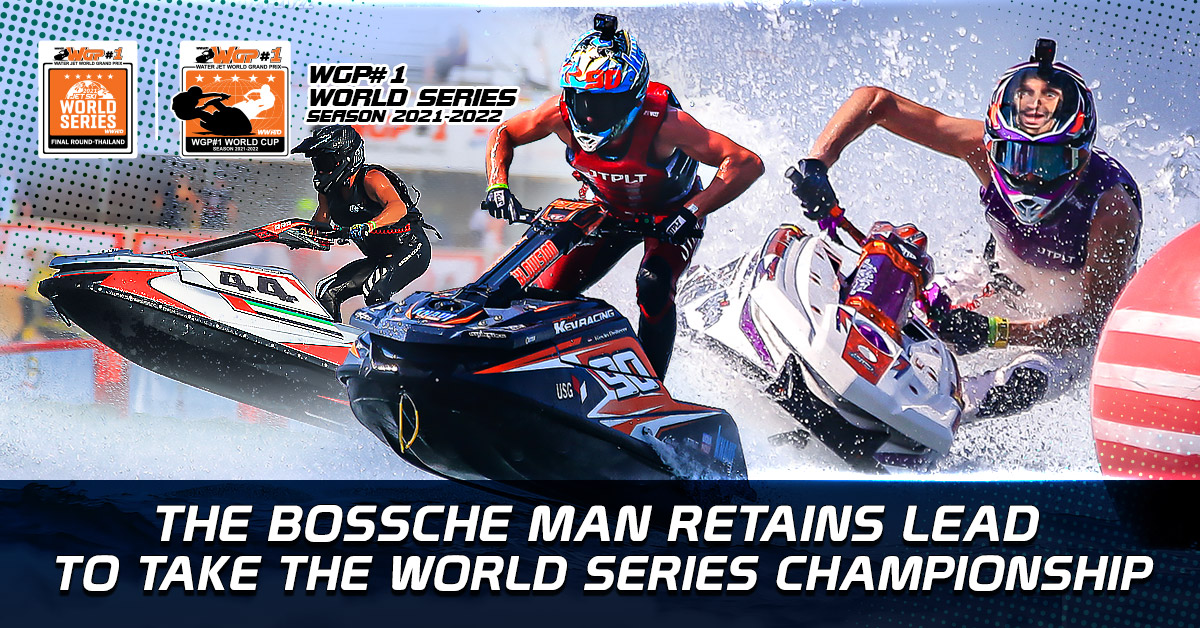 THE BOSSCHE MAN RETAINS LEAD TO TAKE THE WORLD SERIES CHAMPIONSHIP

Pro Ski Grand Prix (category #1), the WGP#1 WORLD SERIES' greatest drawcard. And in the greatest race, we have the greatest racers, including one of our sport's fastest, Belgian rider, #98 Quinten Bossche. After a stunning two-stop victory in Europe and America, QB was well positioned to take his third crown in Thailand in January this year.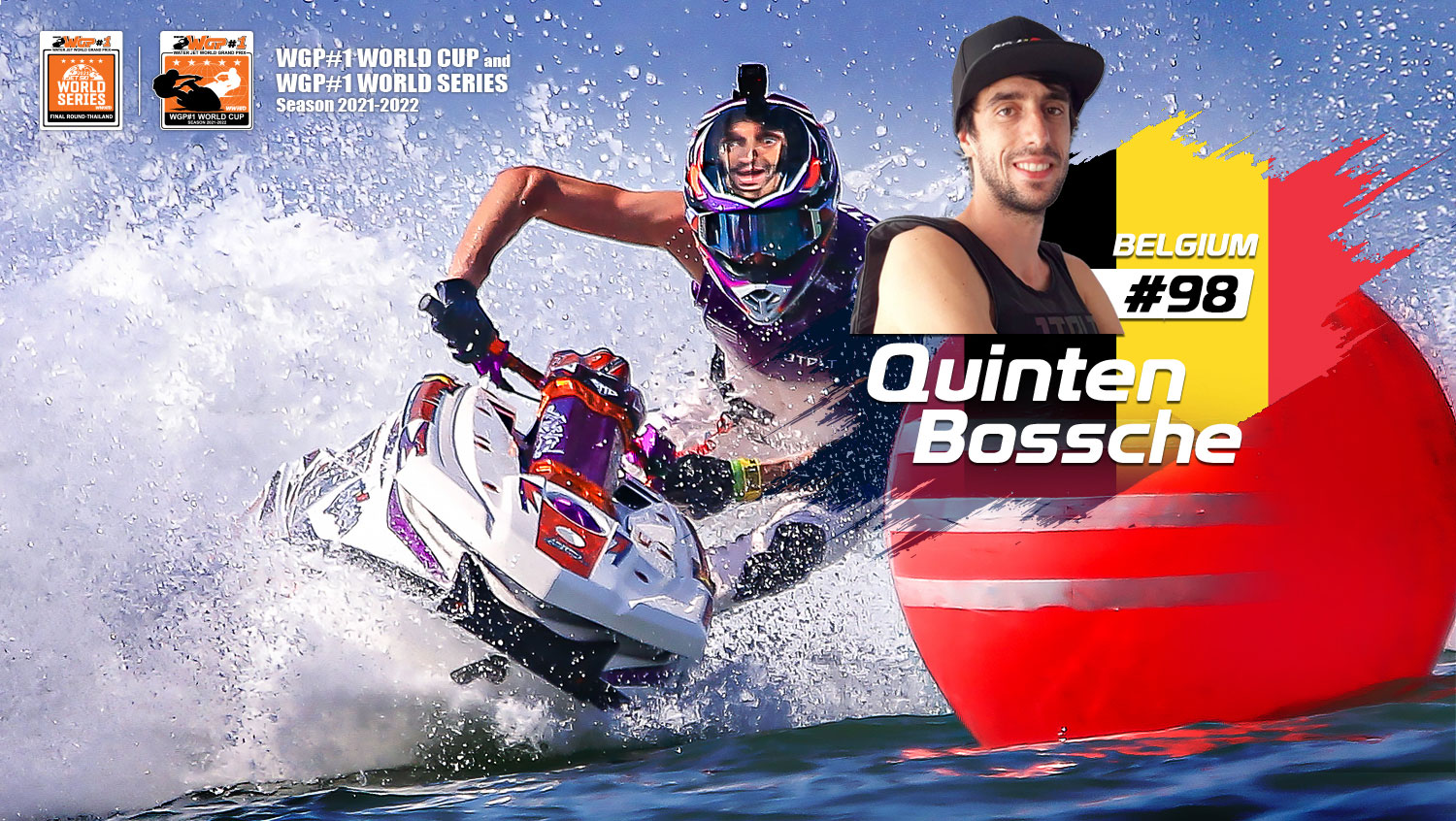 However, the wild card tenacity of Austria's Superman, #90 Kevin Reiterer, put a wrench in Bossche's plans. After unavoidable troubles on the course, Bossche was forced to finish his race in Thailand just ten points behind Reiterer. The Austrian can hold his own against Bossche's fierce riding style and fast boat and it was a scoring rally between these two multiple world champions. Reiterer reminded us all that he is a force to be reckoned with and that his time on the water is far from over.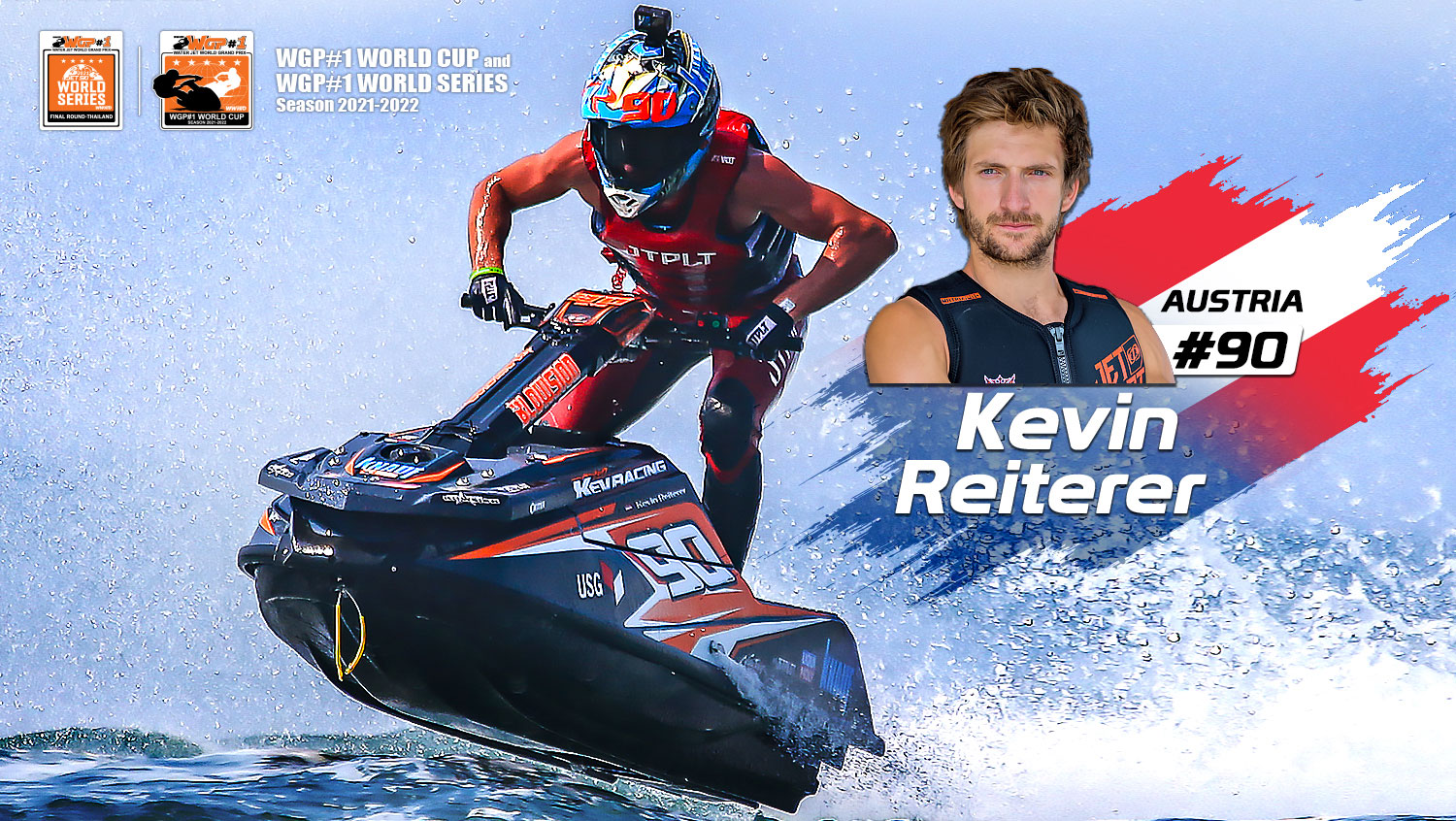 Along with this duo, another contender in the mix was #44 Raphael Maurin, who was on the hunt for a win after a successful tri-stop for the French rider. He managed to come in second two times out of all four motos.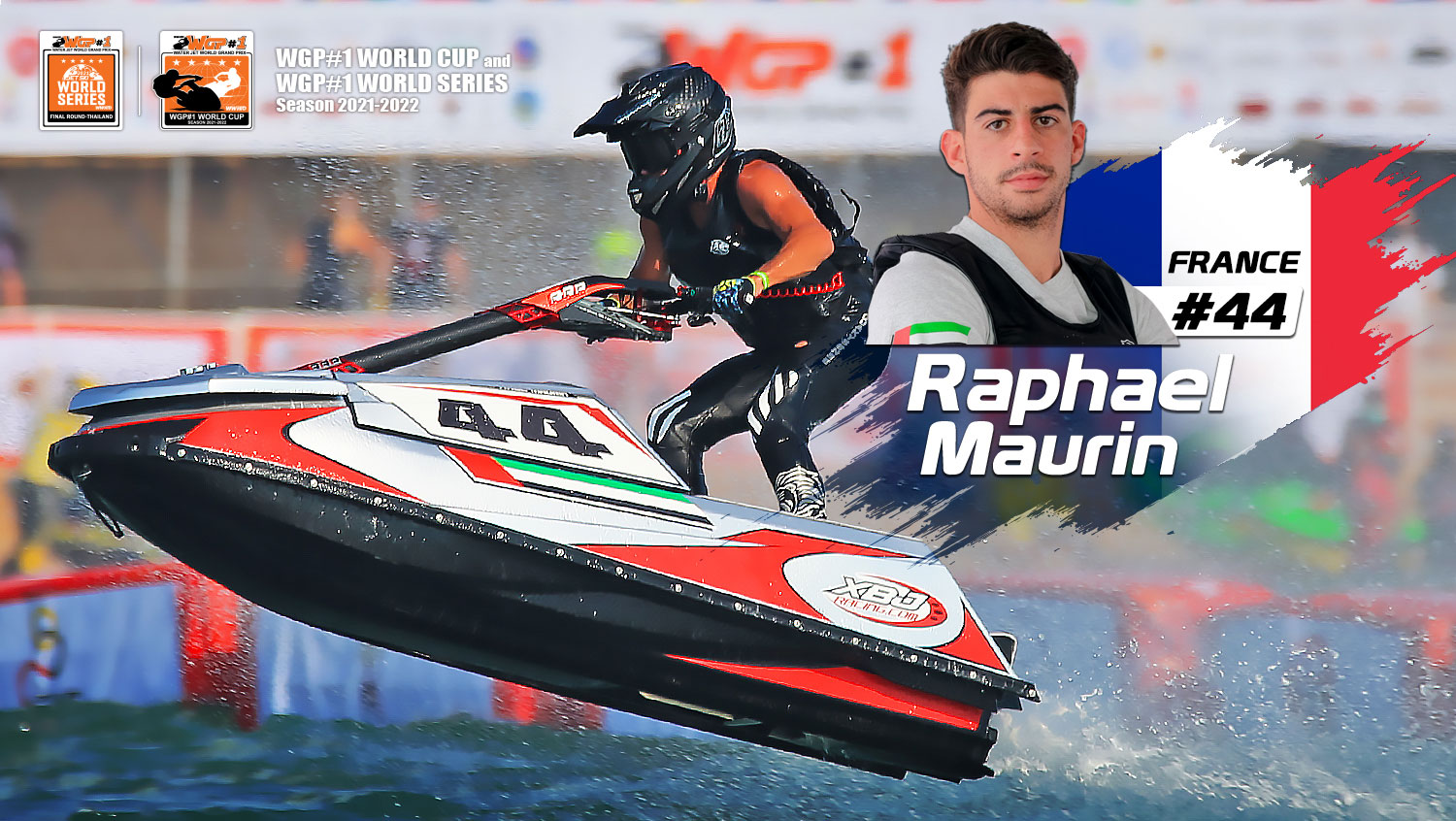 Nevertheless, this was a triumphant year for Quinten Bossche. After an antsy COVID break, success with boat building with QB1, the tall, determined rider thoroughly deserves his WORLD SERIES CHAMPIONSHIP. Knowing Quinten, he will be back in 2022 with a vengeance, determined to complete a three-set victory in the WGP#1 World Series. See these riders and more bring the tension in Europe, for round 1 of the 2022 season.

WGP#1 WORLD SERIES
16 February 2022