English
Language

Thai
Language

Japanese
Language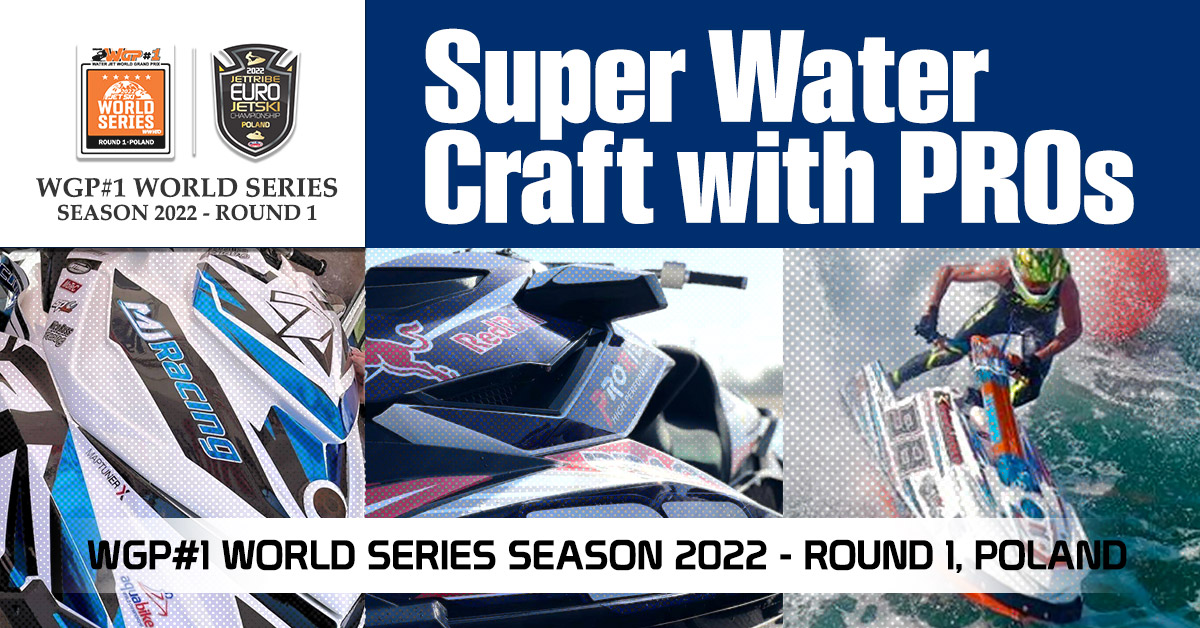 Super Water Craft with PROs

Let's see the jet skis of professional riders for this season of WGP#1 WORLD SERIES 2022 that will be held in Poland next month! The riders are ready with their craft.
We're going to see 2 classes of professional classes which are PRO SKI GP (category #1) and PRO RUNABOUT GP (category #4). For PRO SKI GP, the last season's champion belongs to #98 Quinten Bossche. He is a Belgium rider on the white-orange craft. And sure he comes to defend his title for Belgium once again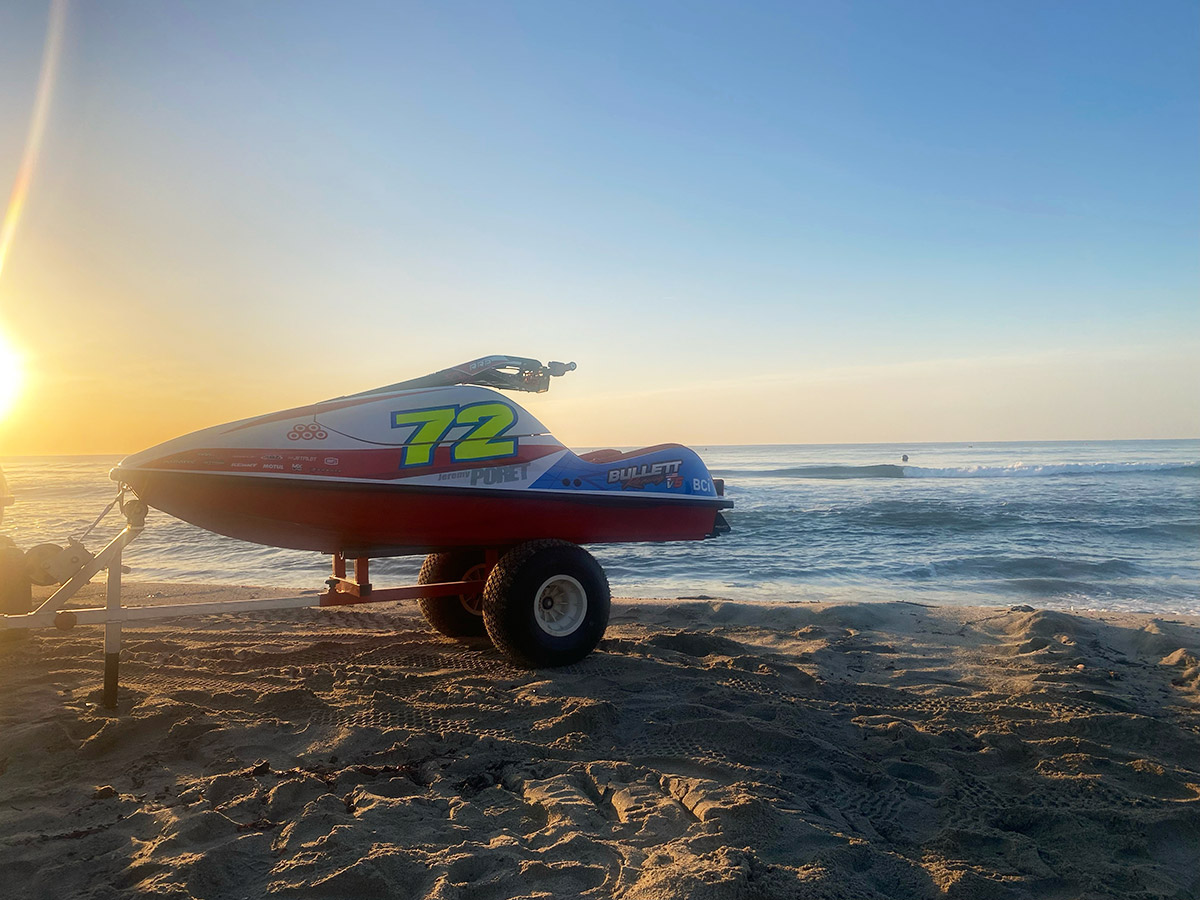 While the 2019 World Series Champion #72 Jeremy Poret, a French rider comes to bring back a trophy for France too. PRO SKI GP, the standing up waterjet, is a super-fast class in the world. This season he comes with his Bullet V5, the white-red craft to win this season.

Another pro class is a sit down 1600CC water jet, PRO RUNABOUT GP. This is a jet ski from Denmark. #7 Marcus Jorgensen, the runner up of last season, will ride the white-blue craft to bring a trophy from Kuwait this year!
While the last season's champion of PRO RUNABOUT GP is #66 Mohammed Burbayea from Kuwait. He comes with the same blue-red craft as last season that he prepared for defending his title to Kuwait again.

These are the crafts we have to keep watching.

Can't wait to see the riders in round 1 of WGP#1 WORLD SERIES 2022 next month!

Keep updating us on our website!

WGP#1 WORLD SERIES
13 June 2022