English
Language

Thai
Language

Japanese
Language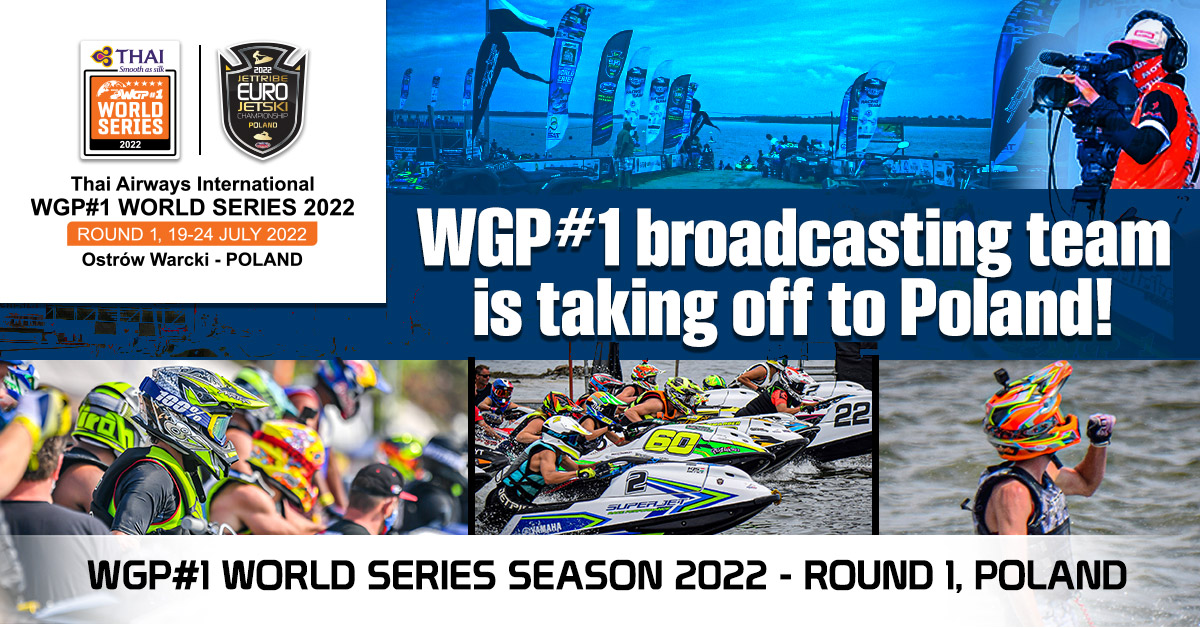 WGP#1 broadcasting team is taking off to Poland!

WGP#1 television production crew are preparing and packing their suitcases to travel to Poland for WGP#1 WORLD SERIES 2022, Round 1. This is good news for all jet ski fans worldwide because you will enjoy the world-class battle on Facebook Live during 22-24 July 2022, as the TV production standard.
Miss. Sirin Srisupap, Assistant Tournament Director, said the team is developing their work on TV program production and broadcasting as they want all fans worldwide who are following their programs to enjoy watching this WGP#1 season 2022 more and more.
Absolutely, all of this is the preparation for the live broadcast of our event on international TV channels to the fan base of over 100 million households around the world. They will enjoy WGP#1 World Cup 2022 and WGP#1 World Series 2022, the final round, which will be held during 14-18 December 2022. Stay tuned as more information will be posted soon.
For our travel to Poland, my team and I are working hard to prepare broadcasting our programs on Facebook live this time. We hope our live programs will entertain over 200,000 Facebook viewers for this round.

Hope to see you soon!!
WGP#1 WORLD SERIES
08 July 2022