English
Language

Thai
Language

Japanese
Language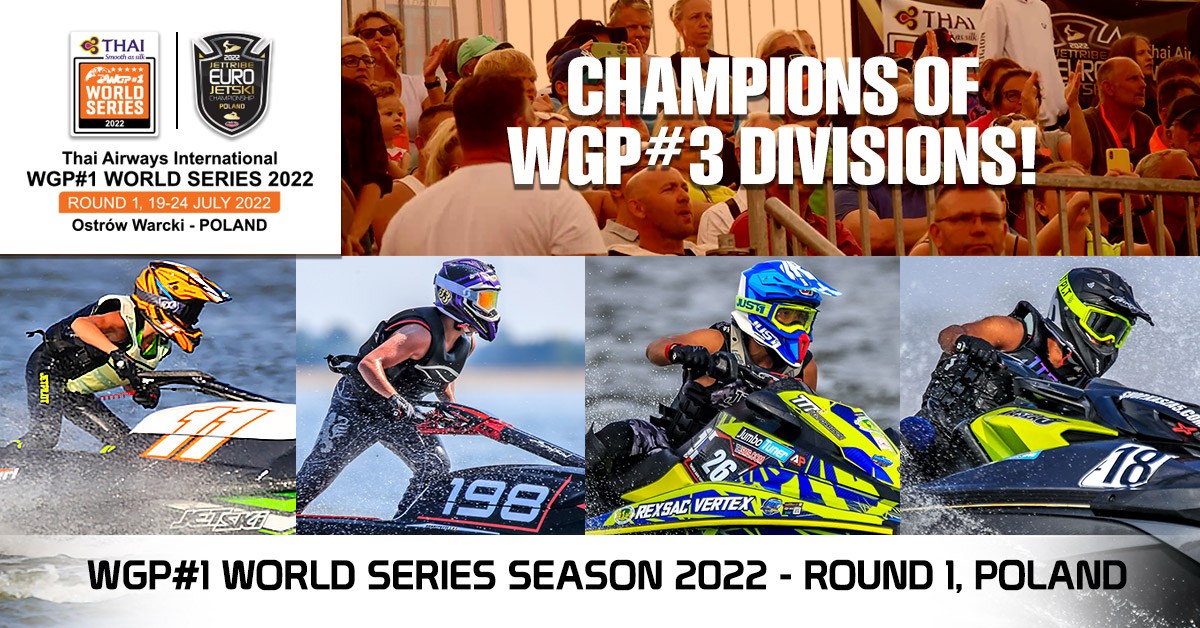 CHAMPIONS OF WGP#3 DIVISIONS!

About WGP#3 divisions, we got the champion of 4 classes in WORLD SERIES ROUND1. Let's start with Estonia's victory #11 Ander Hubert Lauri can defend his JUNIOR 13-15 SKI STOCK champion (Category#20).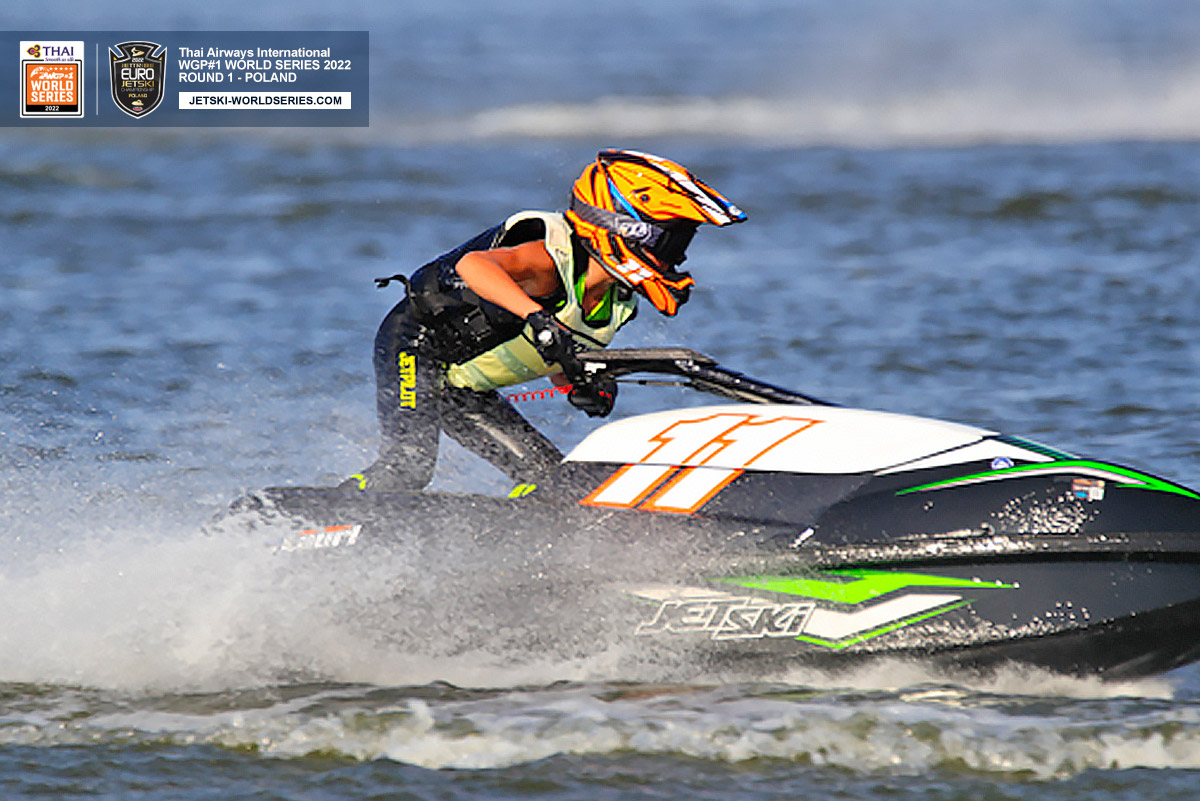 #198 Saeed Al Awadhi from UAE takes the champion of NOVICE SKI STOCK(Category#17).





#18 Faisal Burbayea from Kuwait can grab the champion of NOVICE RUNABOUT STOCK (Category#18).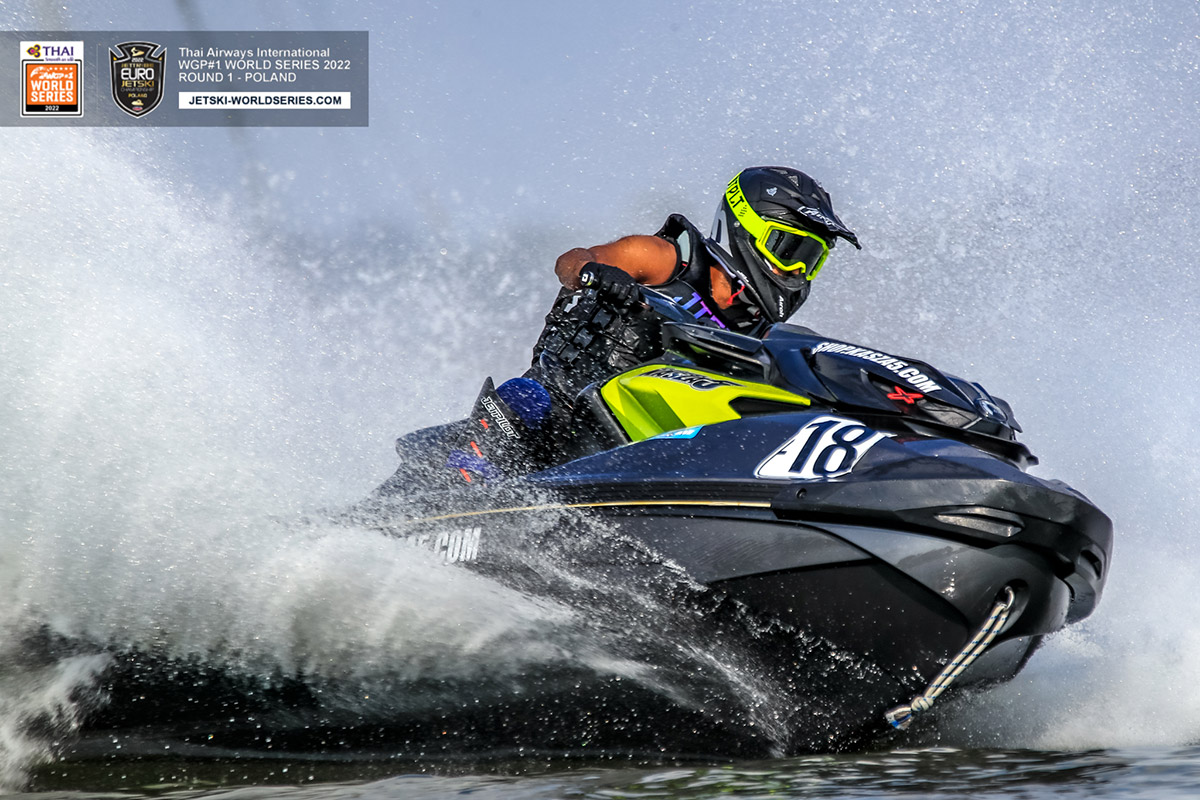 And for the NOVICE RUNABOUT 1100 STOCK (Category#19)champion is #26 Pittipong Kiatkamolkul from Thailand.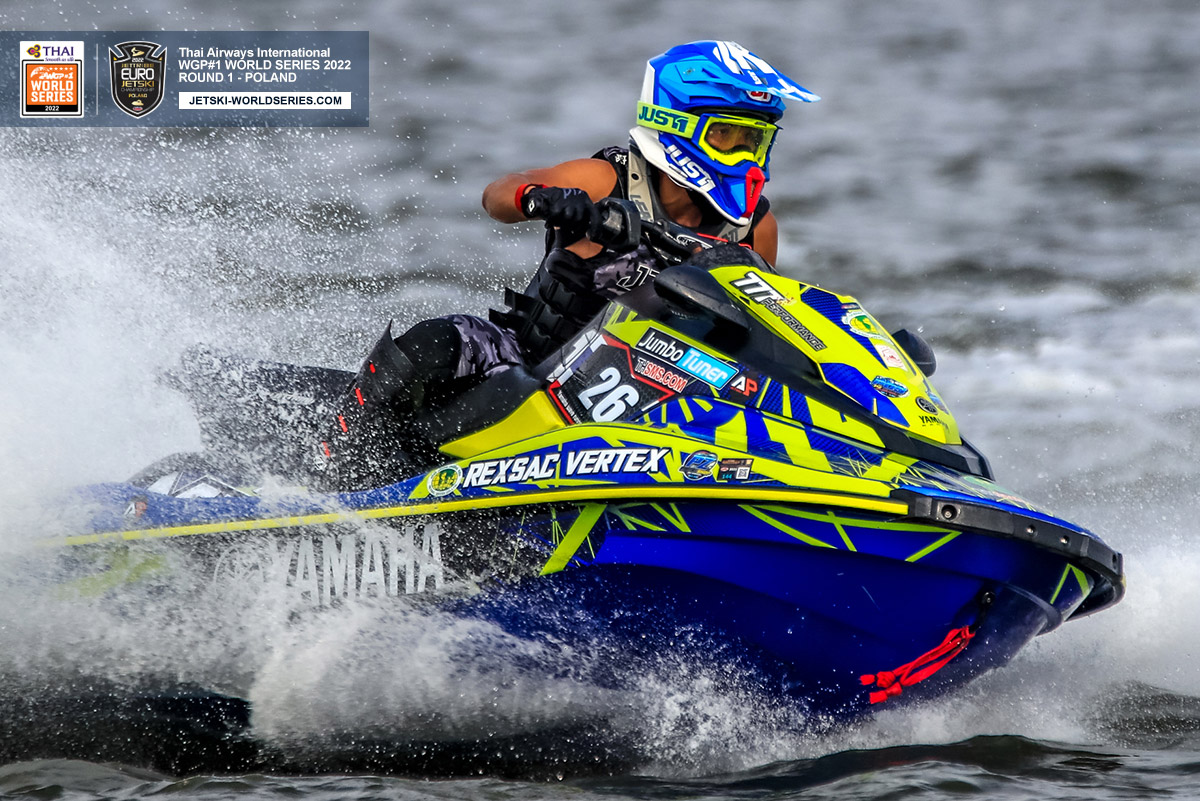 Congrats to all champions of WGP#3 in the WGP#1 WORLD SERIES 2022 ROUND1!

WGP#1 WORLD SERIES
24 July 2022