English
Language

Thai
Language

Japanese
Language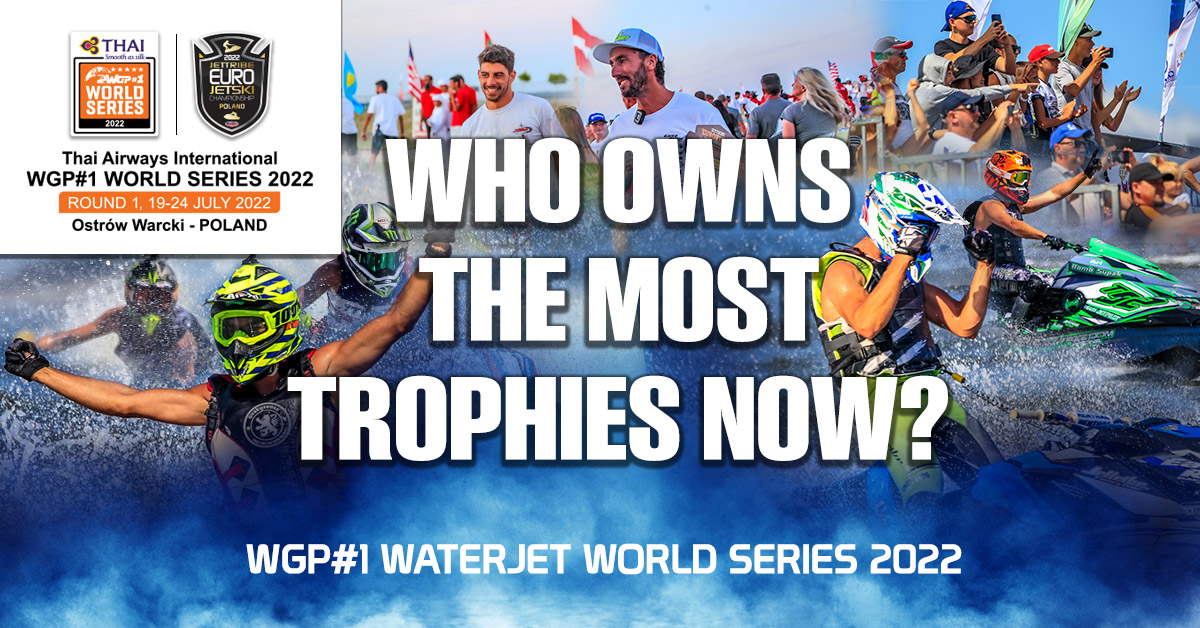 WHO OWNS THE MOST TROPHIES NOW?
The halfway of World Champion 2022 is coming! 35 nations around the world joined in the WGP#1 WORLD SERIES ROUND1-Poland. Let's see who owns the most trophy now!




This season the most winning belongs to Asia, with 5 trophies for Thailand which are PRO SPORT GP, PRO RUNABOUT 1100 OPEN, EXPERT VETERANS RUNABOUT LIMITED 35+, AMATEUR RUNABOUT 1100 STOCK, NOVICE RUNABOUT 1100 STOCK.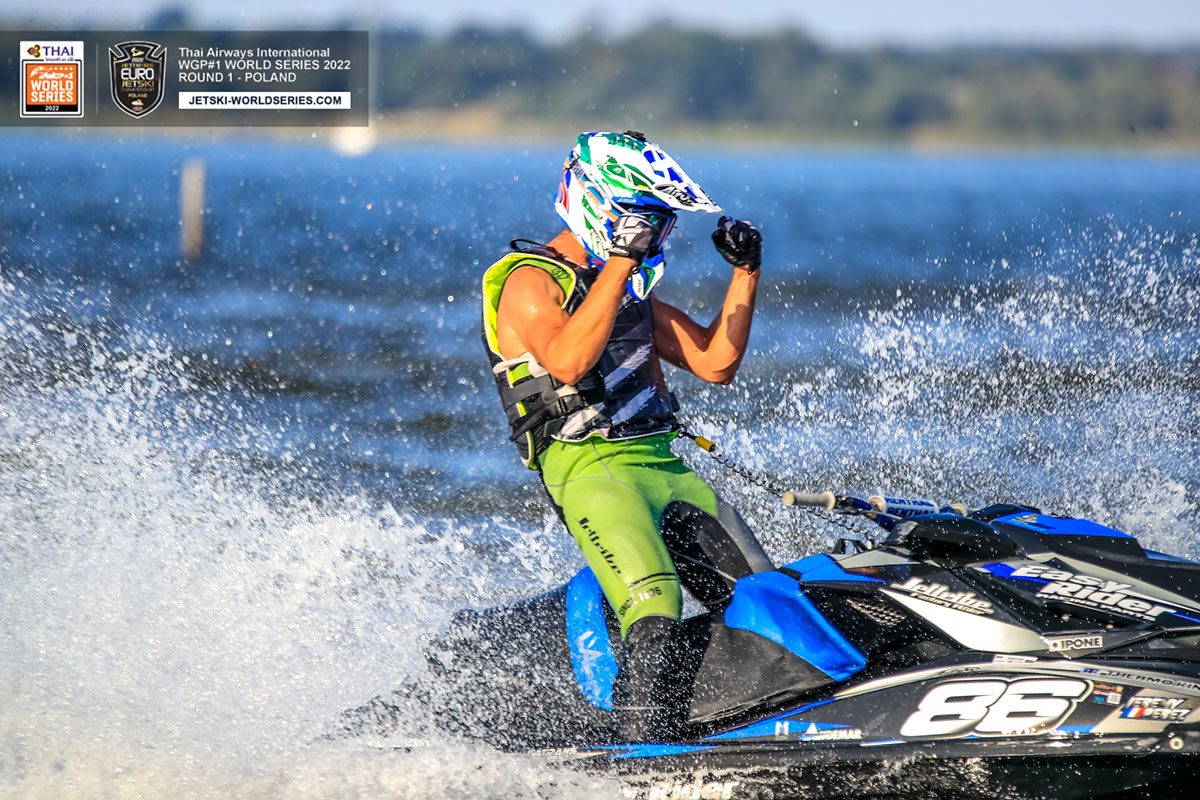 France is coming up with 4 trophies in PRO SKI GP, PRO RUNABOUT GP, PRO-AM ENDURANCE OPEN AND PRO SKI 4 STROKE LITES.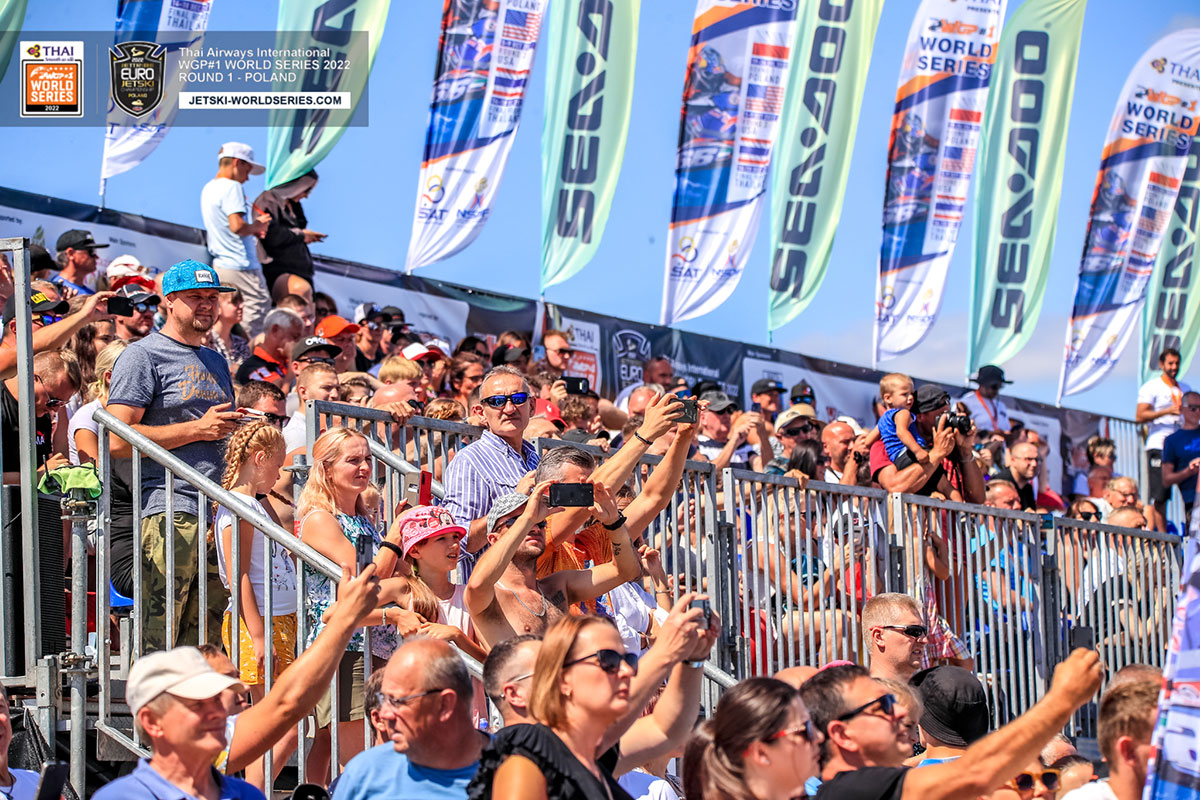 All young riders from Estonia grab 3 trophies in PRO-AM SKI STOCK, PRO-AM RUNABOUT STOCK, AND JUNIOR SKI STOCK 13-15.

A woman rider got double winning in PRO-AM WOMAN SKI STOCK and EXPERT SKI GP. She brought 2 trophies for the UK.

The UAE got 2 trophies in PRO-AM RUNABOUT SUPER STOCK and NOVICE SKI STOCK.

A trophy of PRO-AM SKI LITES belongs to Norway. And a trophy of NOVICE RUNABOUT STOCK belongs to Kuwait.


WGP#1 WORLD SERIES
24 August 2022