English
Language

Thai
Language

Japanese
Language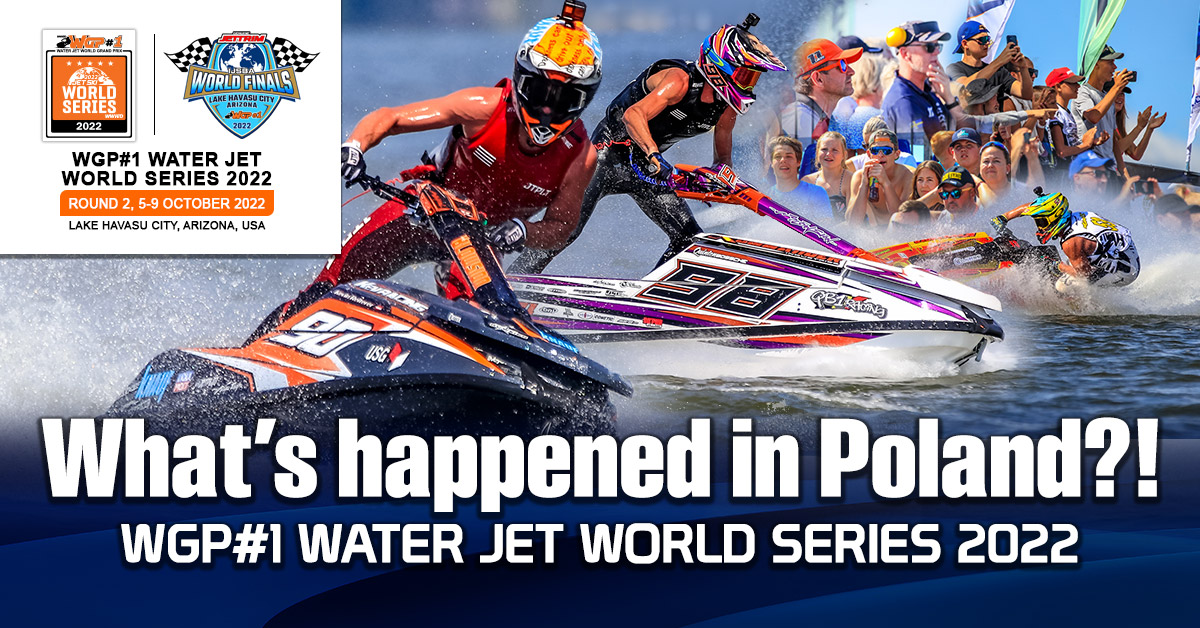 What's happened in Poland?!

WGP#1 WATER JET WORLD SERIES 2022 is moving to Havasu City for round2 next month. Before we go let's sum up what's happened in Poland. There were many riders to watch who missed the expected position!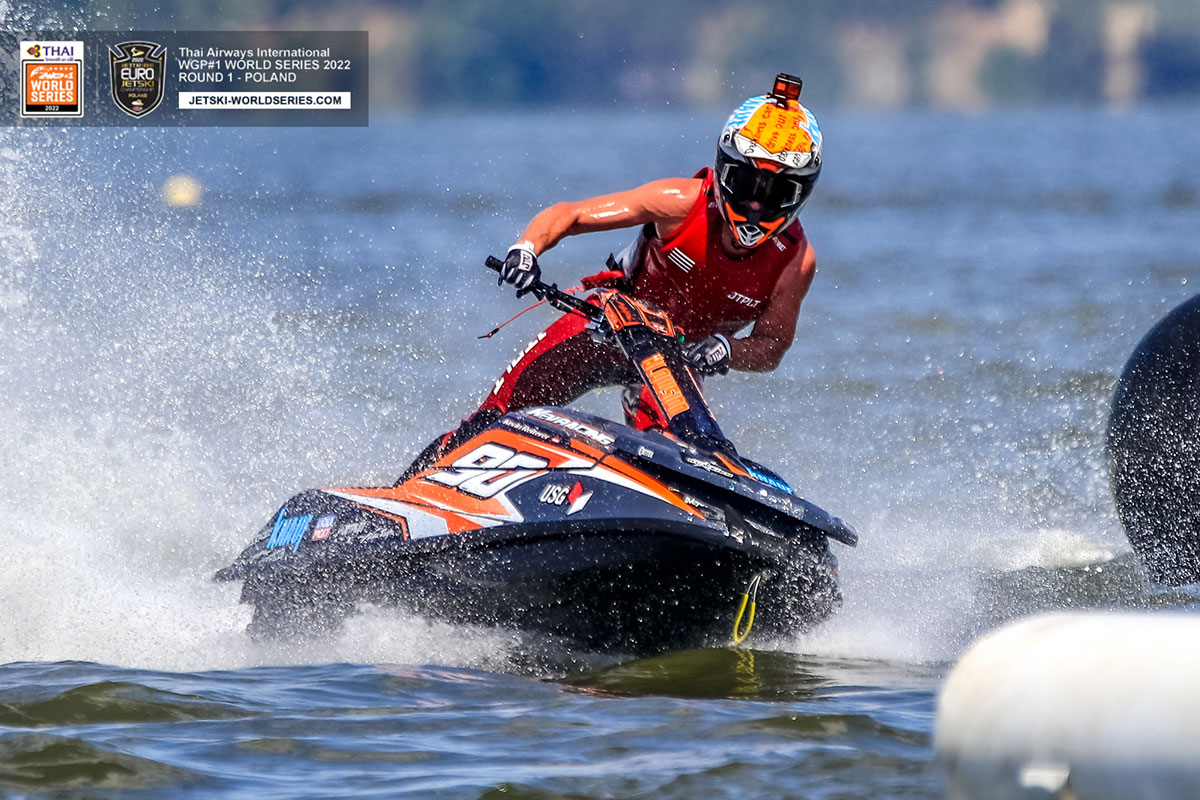 It was so an exciting race of PRO SKI GRAND PRIX 4 motos in Poland. For the first and second moto, it seemed #90 Kevin Reiterer from Austria could be the champion of round 1 but incredible when his craft got a problem in moto3. The chance went to others and finally, he is in the 2nd of ranking.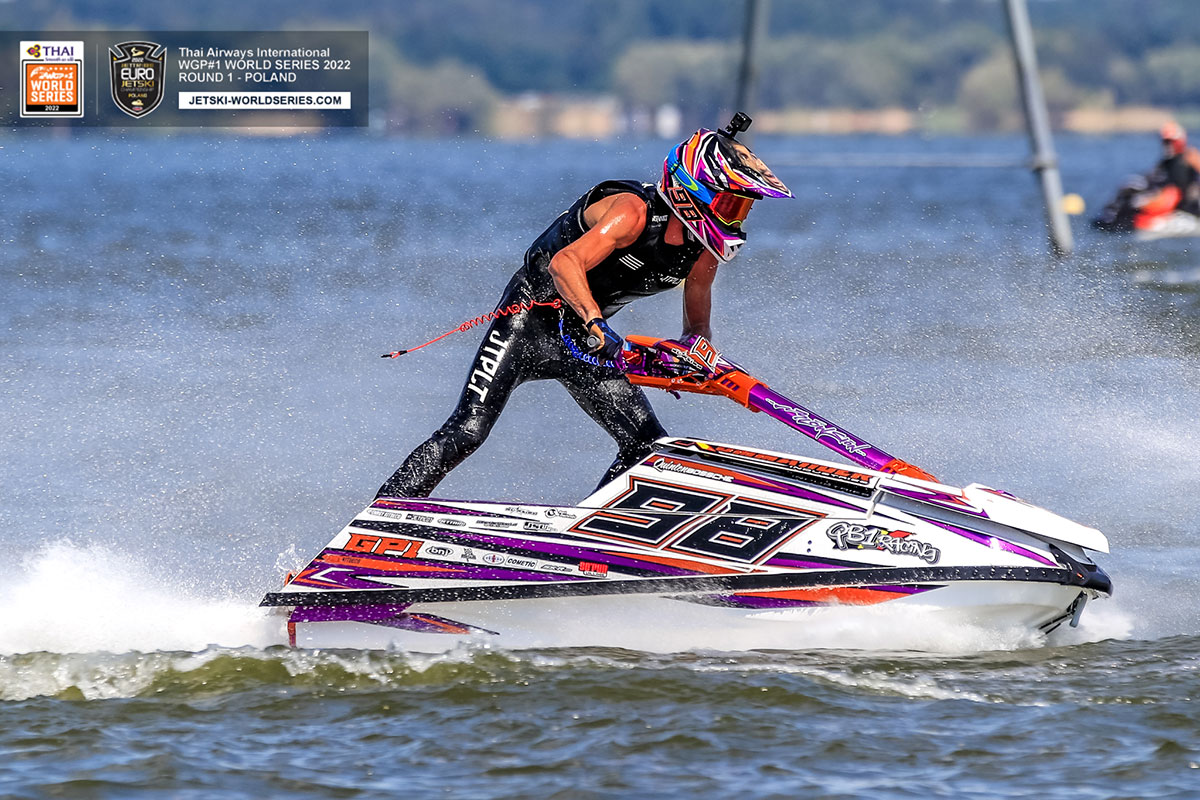 Many things were beyond expectation in PRO SKI GRAND PRIX, especially when the champion was not as you expected. The world champion from last season went to the fifth ranking by his craft's problem. #98 Quinten Bossche also missed his position in Poland. He would prepare more for round 2 next month.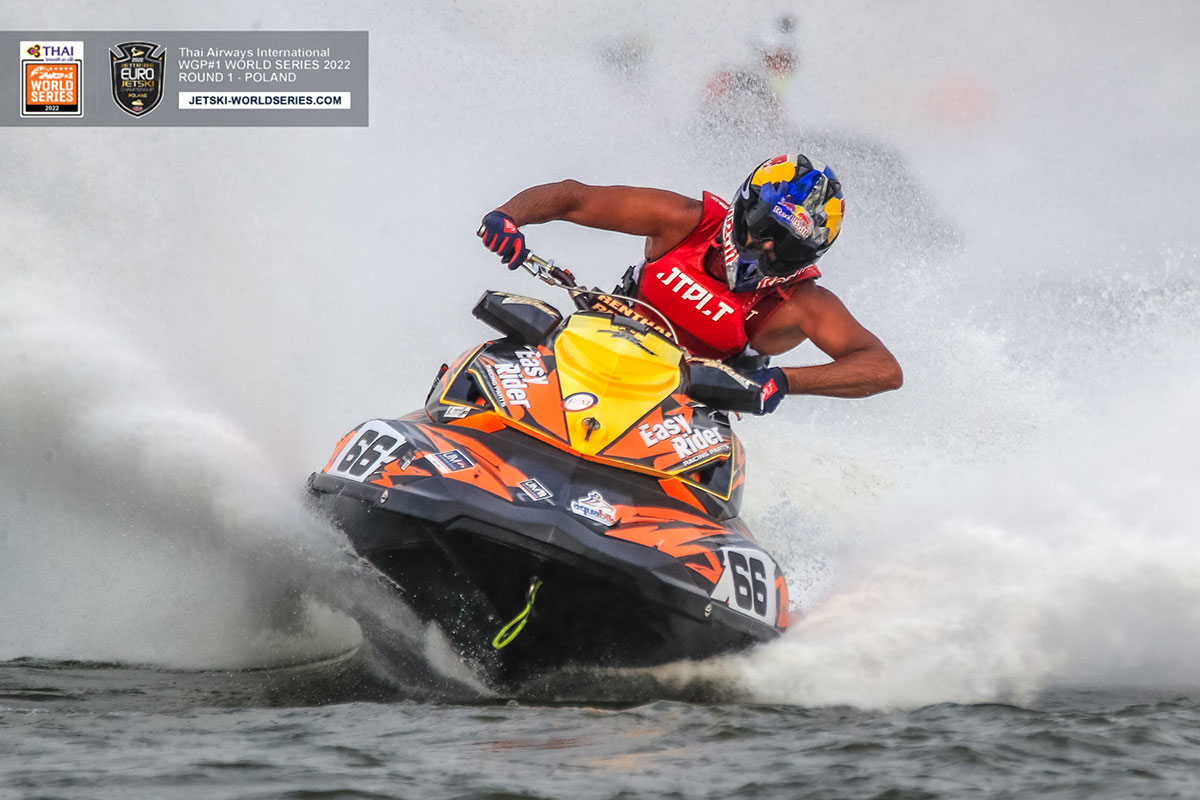 #66 Mohammed Burbayea is one of the world's favourite riders. He was the World Champion Pro Runabout GP last season of WGP#1 WATER JET WORLD SERIES 2021. Unfortunately for this season, he got an engine problem in moto1 round 1. But he still fought to collect some points in moto 2and3 by borrowing a jet ski. Now he is in the 17th of ranking.

How can they fight for their position and the title in Havasu?

You can watch more of what happened in Poland on this 15 SEP 2022 on the EUROSPORT channel. Don't miss it!!!

WGP#1 WORLD SERIES
14 September 2022