WGP#1 WORLD SERIES 2021
AMERICA(USA)-ROUND 2│6-10 OCTOBER 2021
English
Language

Thai
Language

Japanese
Language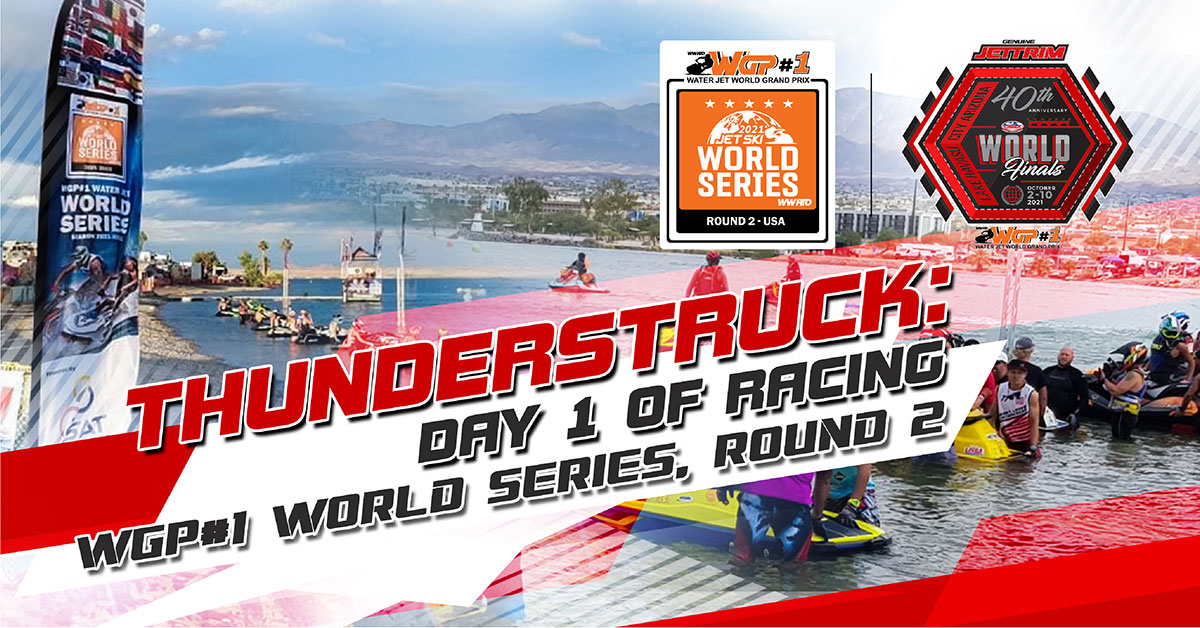 WGP#1 THUNDERSTRUCK: DAY 1 OF RACING AT THE 2021 JETTRIM WGP#1 WORLD FINALS, WGP#1 WORLD SERIES, ROUND 2

After much anticipation, Lake Havasu City once again welcomed the WGP#1 WORLD SERIES 2021 round 2. Considering the number of travel restrictions still in place, we were very lucky to welcome 127 racers from 13 countries for this race. With much competition to be had, day one of official racing promised to be fiery and intense.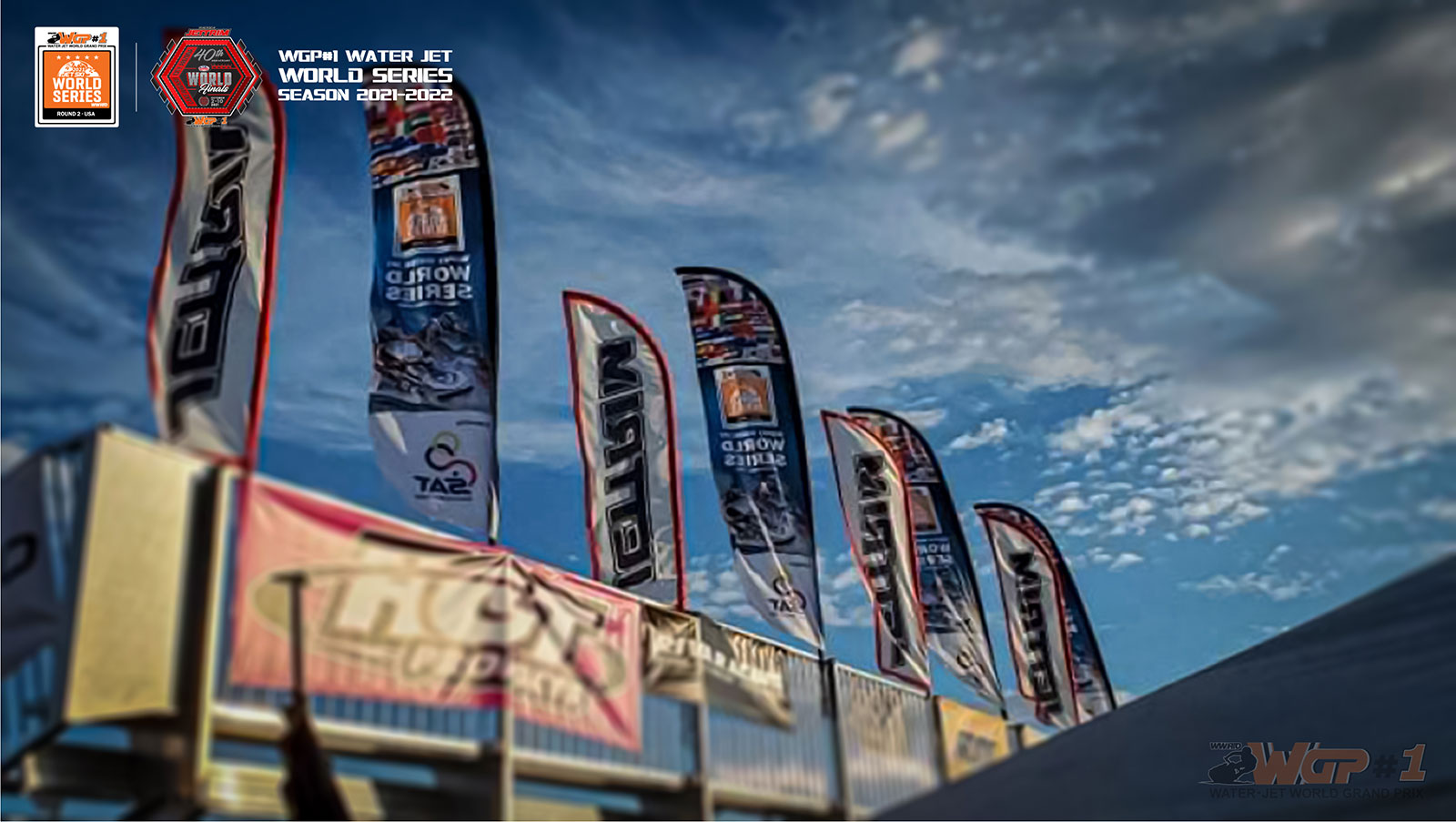 Thunder and lightning was the theme of the day…literally. Practice started in a promising way from 7am, and the motos were well underway during the morning. However, there was the looming threat of a severe thunderstorm creeping over the mountains. The threat became a reality when the clouds came close to the racesite, forcing postponements of racing at noon and 2:30pm. Despite rocky conditions, most of the races of the day managed to be complete with minimal delays. Kudos to the team!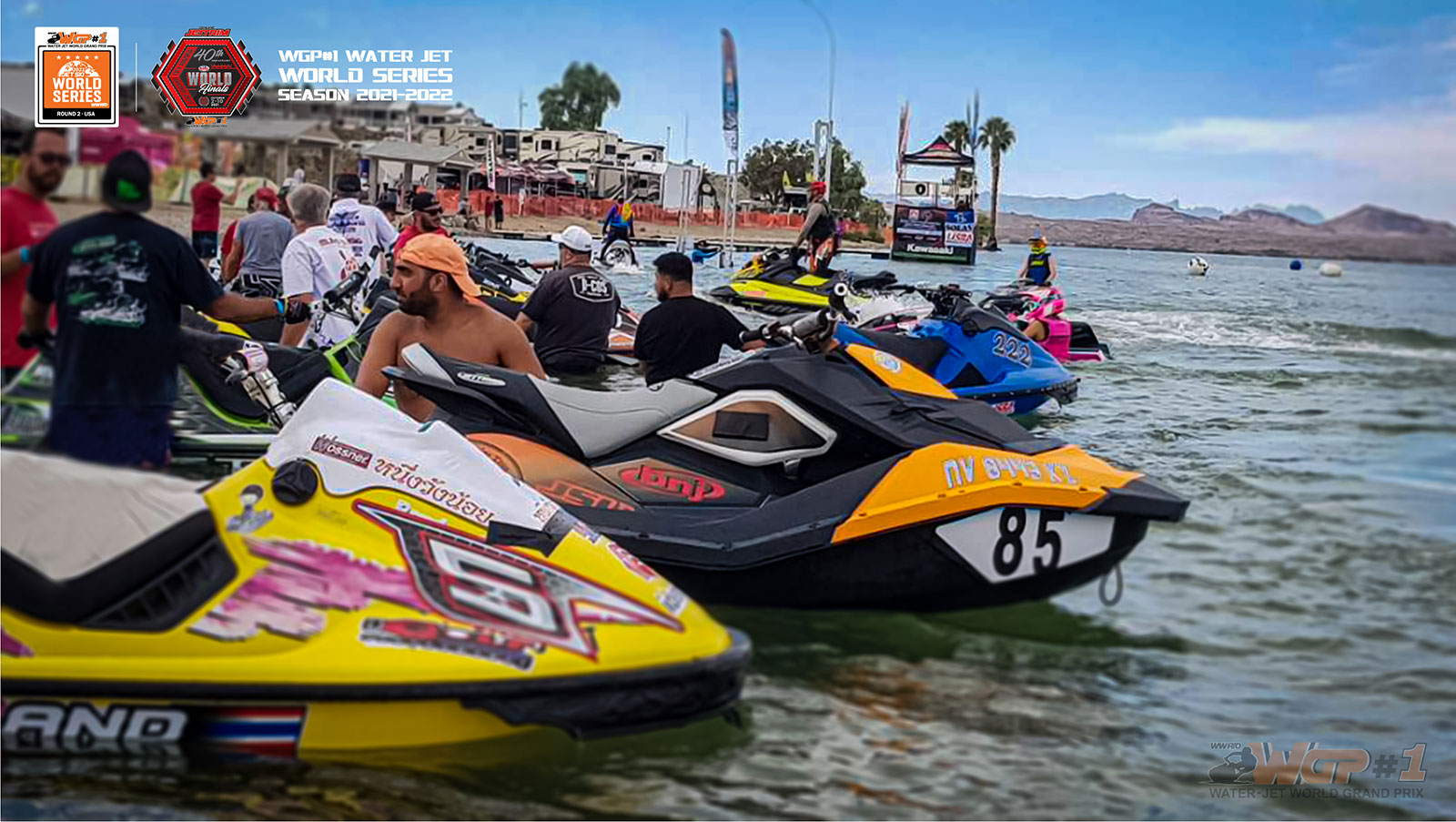 The temperatures rise tomorrow, and we have riders eager to play catch up on the water. Don't forget to tune in to the Facebook page and the website for updates!
WGP#1 WORLD SERIES
6 October 2021
---




Organized by :
WATERCROSS WORLD - ASIAN MULTI SPORTS &
ENTERTAINMENT CO.,LTD

Tournament Owner :
JET SKI WORLD CUP GRAND PRIX CO.,LTD. 

Powered by Asian Multi Sport & Entertainment
© 2021 by jetski-worldseries.com .All right reserved.