English
Language

Thai
Language

Japanese
Language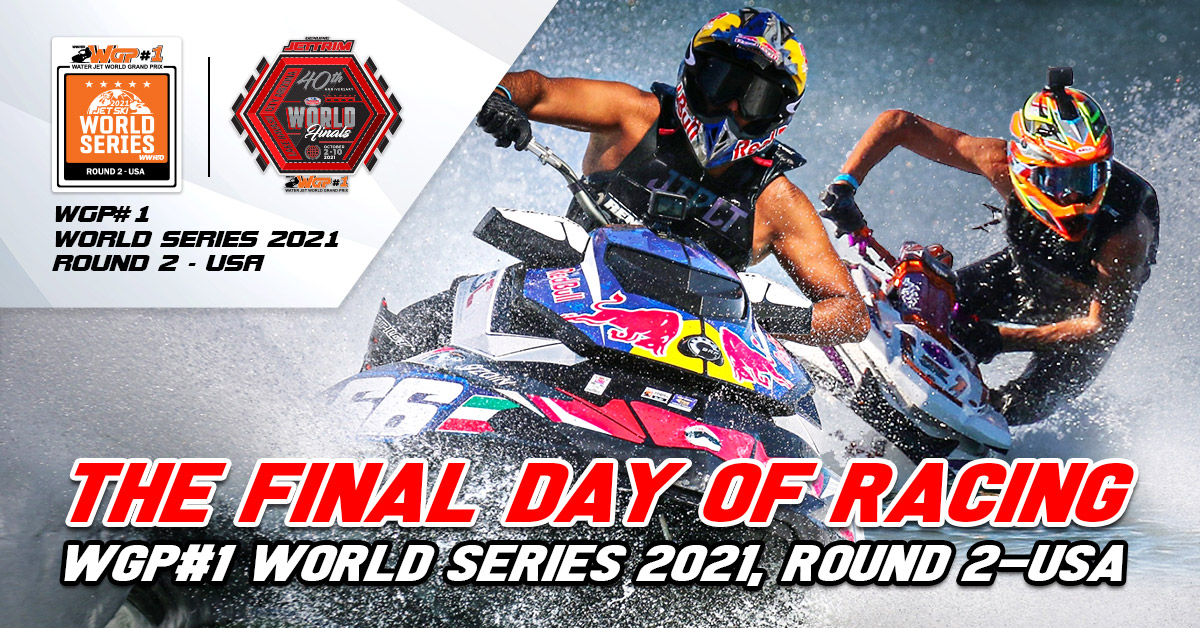 THE FINAL DAY OF RACING AT THE IJSBA WORLD FINALS and WGP#1 WORLD SERIES 2021, Round 2-USA
After six intense and grueling days, we reached the pinnacle of round 2 of racing at the WGP#1 WORLD SERIES 2021. The competition over the week grew in intensity with each passing day, and our racers were ready the moment they hit the water. We want to thank all sponsors for helping us put together this event, and of course, our organizers and team.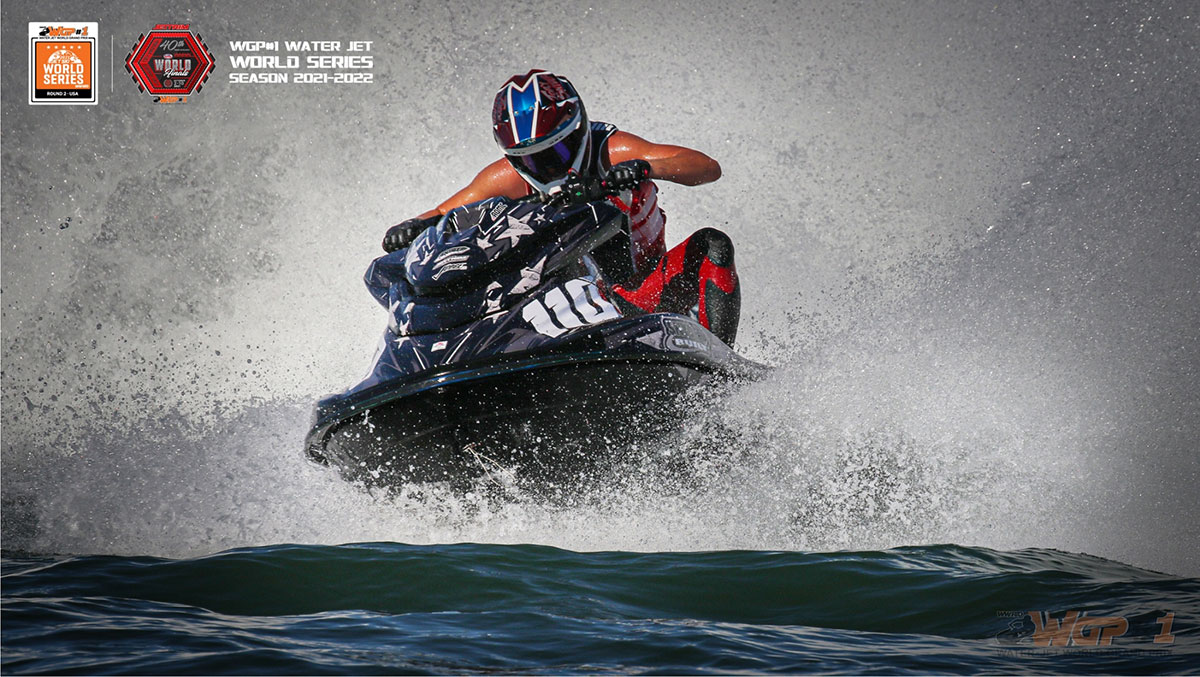 On the race course, we saw incredible competition. In the Pro Am Runabout Stock category (category #12), USA's #110 Tory Snyder came out on top after fending off the Avengers version of Runabout lineup contenders with two second place finishes and a win in moto 3. Kuwait's #230 Rashed Aldawas and USA's #4 Erminio Iantosca came in second and third respectively. Pro Am Ski 4 Stroke Lites (category #9), belonged to a familiar name this week; #155 Coy Curtis from USA. He was joined on the podium by #27 Sebastian Girello and #13 James Wilson as runners up.
Pro Freestyle (category #5), was a celebration of a landmark for this year's champion: Lee Stone from UK. Lee wowed crowds with double backflips and 720s as he launched his way into his ninth world finals championship title. Runner up, Japan's Taiji Yamamoto, thrilled with high energy tricks and third place finisher, USA's Gabe Jukish, was a fan favorite but proved to be a force to be reckoned with and one to watch in the future.

The Pro Am Endurance Open (category #6) race took place as the sun was setting, with #33 Mohammad Albaz from Kuwait taking the ultimate championship title. We know Albaz as a fast Runabout rider but he may have found his footing as a formidable Endurance rider as well. Indonesia hero, #5 Aqsa Aswar, comes in second in the category, one of his career bests. Japan's #86 Jun Ikoma proved his mettle as a strong rider and comes in third. An honorable mention to #19 Aero Aswar from Indonesia, who tied in points with Jun but moved back a position in the second moto.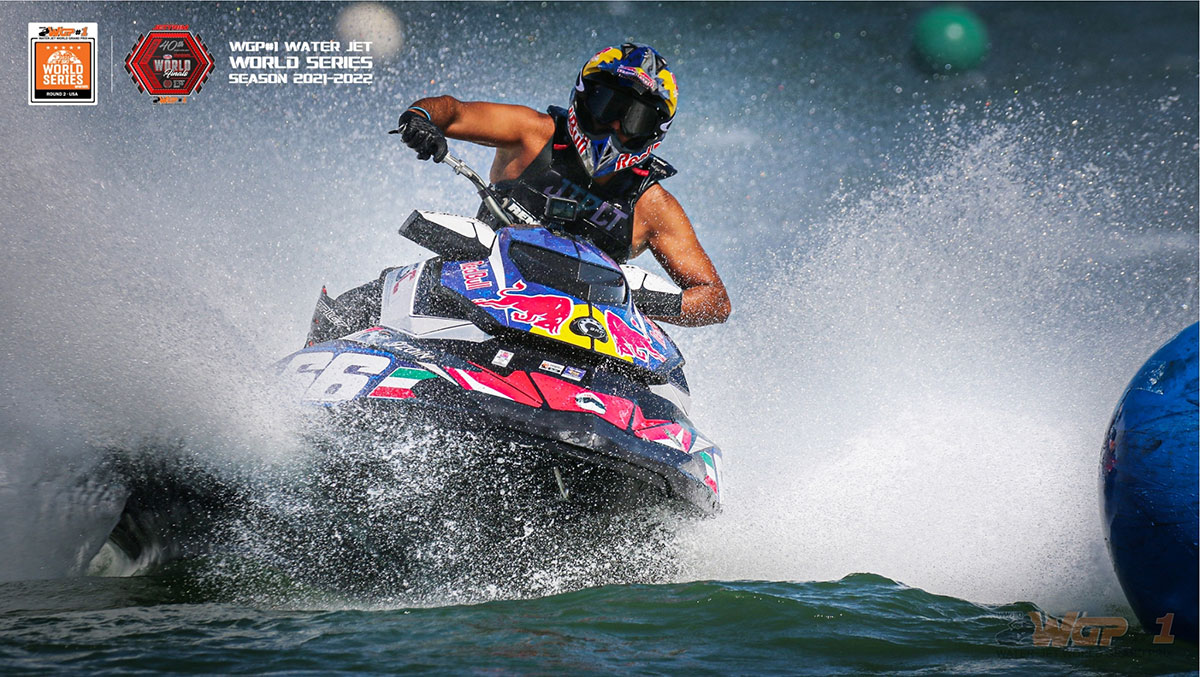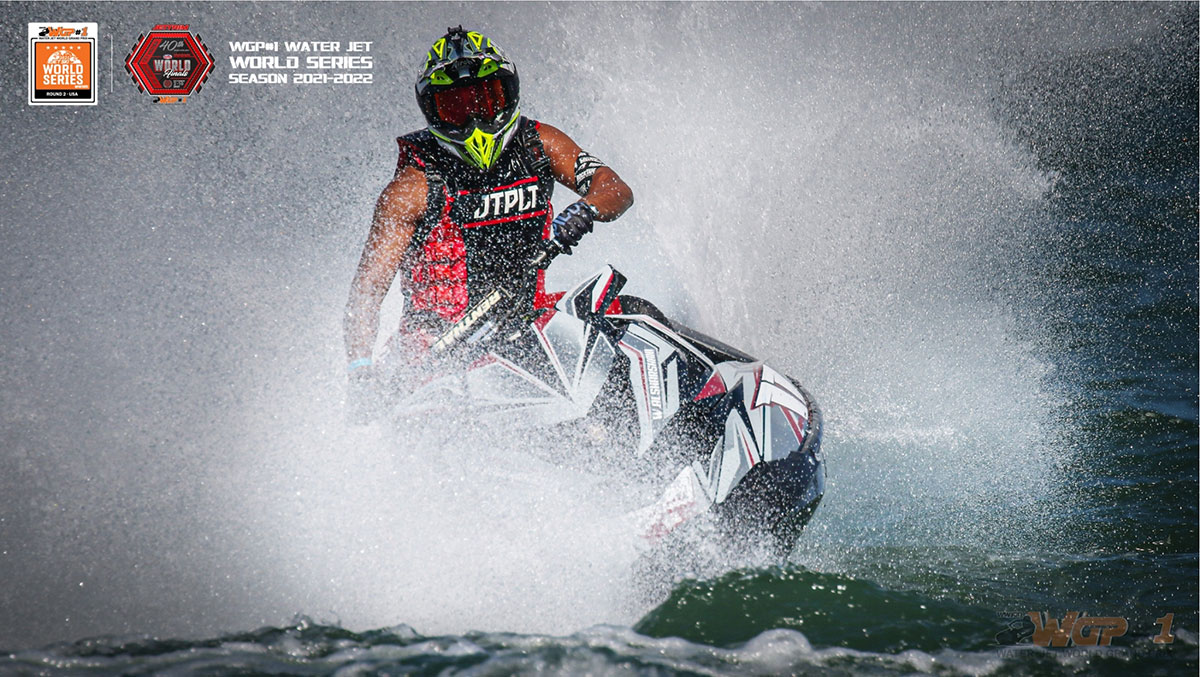 Pro Runabout GP (category #4) was one of our most international races by far. Defending his reign, #66 Mohammed Burbayea from Kuwait took the championship title, adding to his already impressive list of world championship wins. Burbayea took the win in 2 out of 3 motos. So far, with two rounds under his belt, Burbayea is well on his way to the ultimate WGP#1 WORLD SERIES grand title. Following him was Qatar's #11 Waleed Alsharshani, whose consistent riding earned him a second place on the podium. Third overall was Denmark's #7 Marcus Jorgensen, whose performances across the motos steadily improved, culminating in a moto 3 win for Marcus.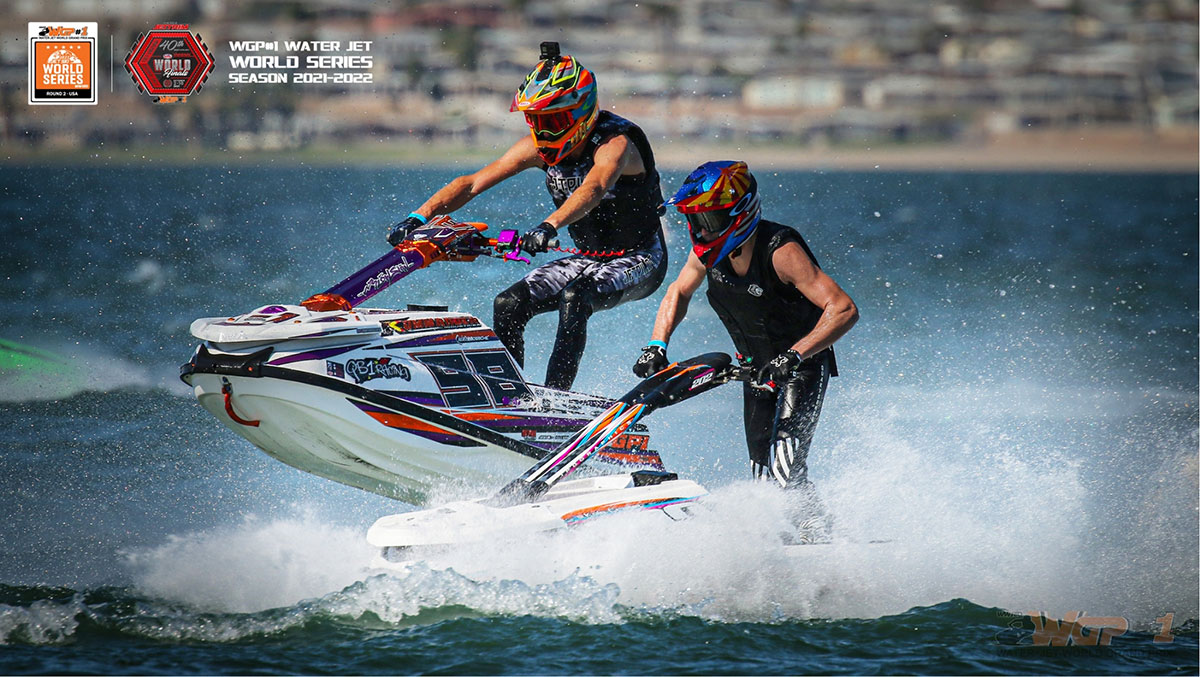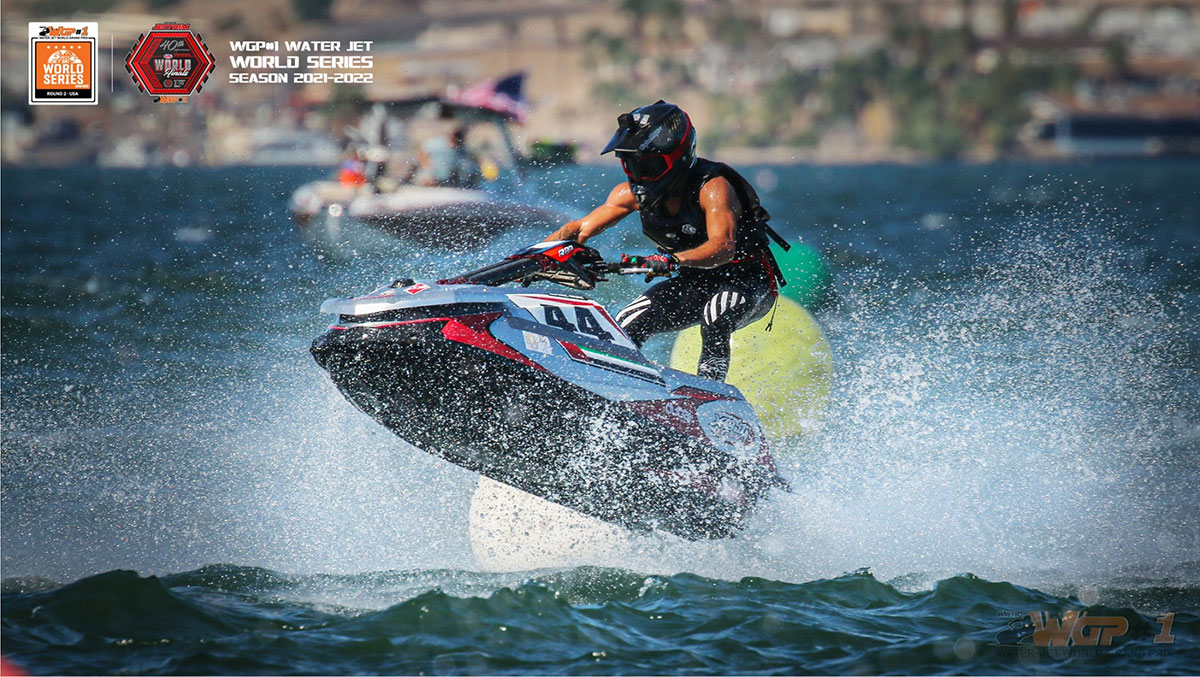 Finally, the class that everyone stops to watch: Pro Ski Grand Prix (category #1). At this point, one can't help but wonder at what this round's champion, #98 Quinten Bossche from Belgium, must be thinking. He won all 4 motos, and takes his second win in the WGP#1 WORLD SERIES tournement. The battle for second place was epic between #44 Raphael Maurin from France and #50 Dustin Motzouris from South Africa. Raphael's charging style pitted against Dustin's ski and experience was one for the books. In moto 2, #88 Jake Pearce from USA put himself in the contender race when he came in second. Ultimately, Raphael finishes second, just four points away from Dustin. Every second counts in Pro Ski Grand Prix!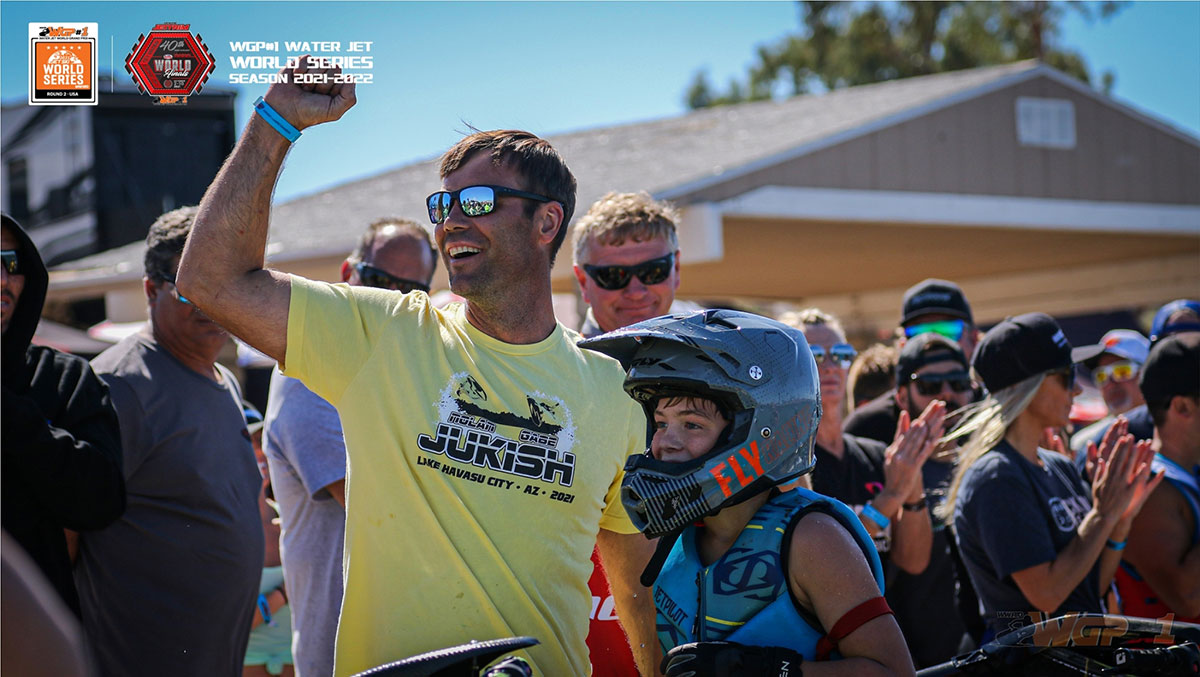 If round 1 and 2 were a precursor to any future events, we can't wait to welcome these riders and more to Thailand for the round 3 of the WGP#1 WORLD SERIES. We are promised even bigger and grander races, and the chance to earn the elusive and coveted Triple Crown. Who will win? We Our races have a few months to race, train and come back with a vengeance.
WGP#1 WORLD SERIES
11 October 2021