English
Language

Thai
Language

Japanese
Language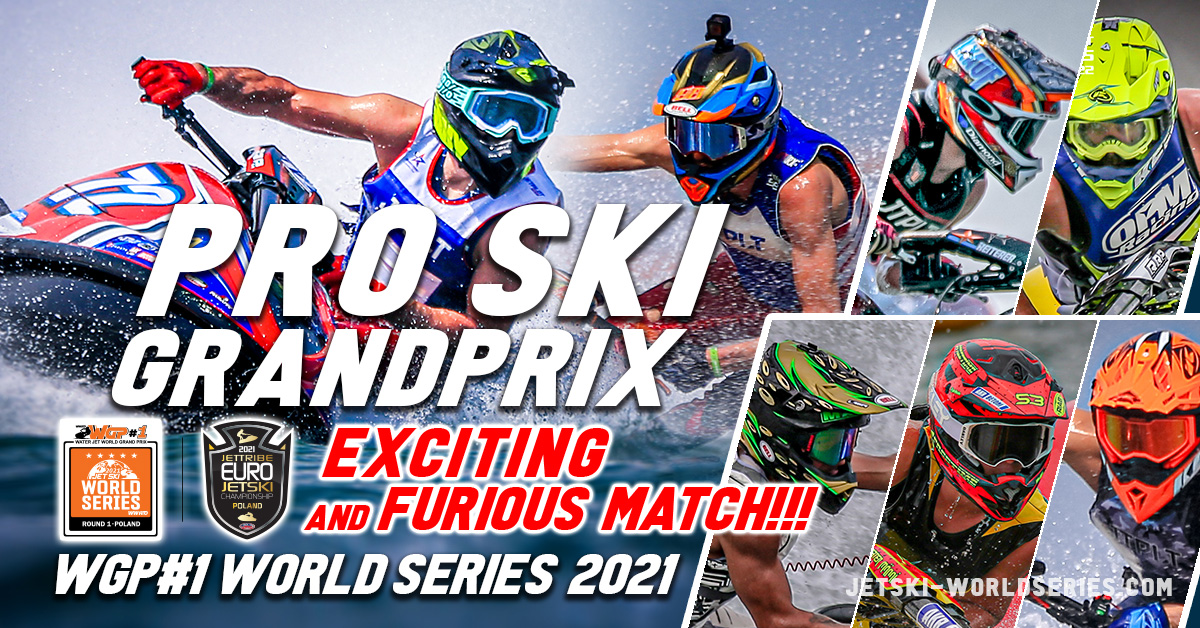 Belgium, France, Austria, Estonia and more…
Who will you cheer for "Pro Ski GrandPrix" in the first grand slam of 2021!!
17 July 2021 – WGP#1 World Series 2021, the first grand slam in Europe, will kick off the search for the king of water racing of the year. One of the most exciting types of jet ski with the super slick and agile quality is Pro Ski Grand Prix. Today, 21 top riders from 10 nations around the world have sent in their entry forms. This is too busy already for the 18 craft gates that we have!
#98 Quinten Bossche
#72 Jeremy Poret
Belgium's #98 Quinten Bossche is one of most outstanding riders! He is the latest champion of WGP#1 World Series 2020. At the same time, French skillful riders are coming with full speed! #72 Jeremy Poret the champion of WGP#1 World Series 2019 and 3-times champion of WORLD CUP (2016, 2017 and 2019). Obviously, he's taking his position back! Two brothers of Poret are also joining the race, to become the great! #77 Mickaël Poret and Morgan Poret. And if you think that's not too much to handle already, do not overlook Raphaël Maurin, the champion of WORLD CUP 2018. He is another top rider of the world that you don't want to miss when he is racing.

#44 Raphaël Maurin
Jeremy said "the preparation for this new season was not easy for me because of COVID. I've been practicing a lot on my jetski but have to take care of my body and health too. With my team, we have worked a lot on my V4 bullett. Now, I'm more than ready for the big fight. The two fastest riders this year are REITERER and BOSSCHE, I think. I raced with them before and I know their riding skills and styles. And they know that I can't wait to beat them in the race.'
Also, you'd better watch another vanguard rider of the world with his furious riding from Austria, #90 Kevin Reiterer and we cannot underestimate this name either, #53 Marten Männi, a fierce and forceful rider from Estonia.
This is the opening grand slam of the year that you shouldn't and can't miss! A chance to sit there and watch it will be a great experience in your life. We will announce the official schedule tomorrow. After this event, you can watch highlight programs on EUROSPORT Channel.


WGP#1 WORLD SERIES
17 July 2021