English
Language

Thai
Language

Japanese
Language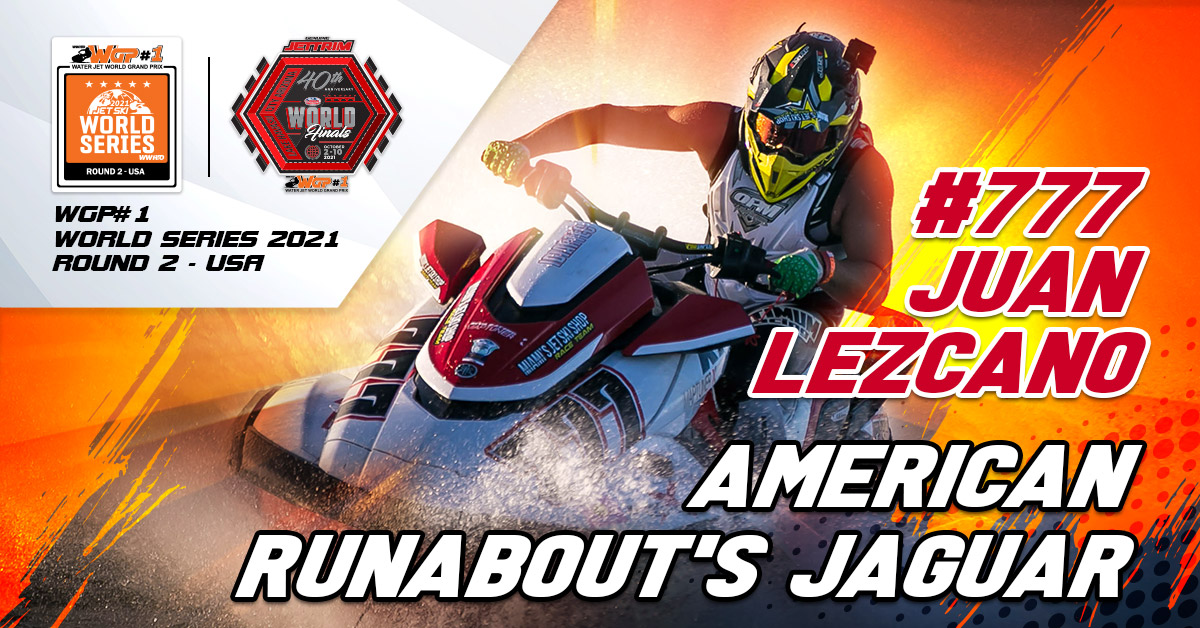 #777 JUAN LEZCANO: AMERICAN RUNABOUT'S JAGUAR

#777 Juan Lezcano from USA is into his fifth year of racing officially. But this talented rider has been a part of the jet ski racing industry for eighteen years, working at his father's shop, the Miami Jet Ski Shop. He is something of a triple threat; he can ride, he can fix his own boats, and he rents out boats to those who need them. After an impressive fifth-place finish in Europe, Juan has his sights set on Havasu and the Runabout class. We spoke to Juan about his preparations for the second round of the World Series, and his experience in Poland.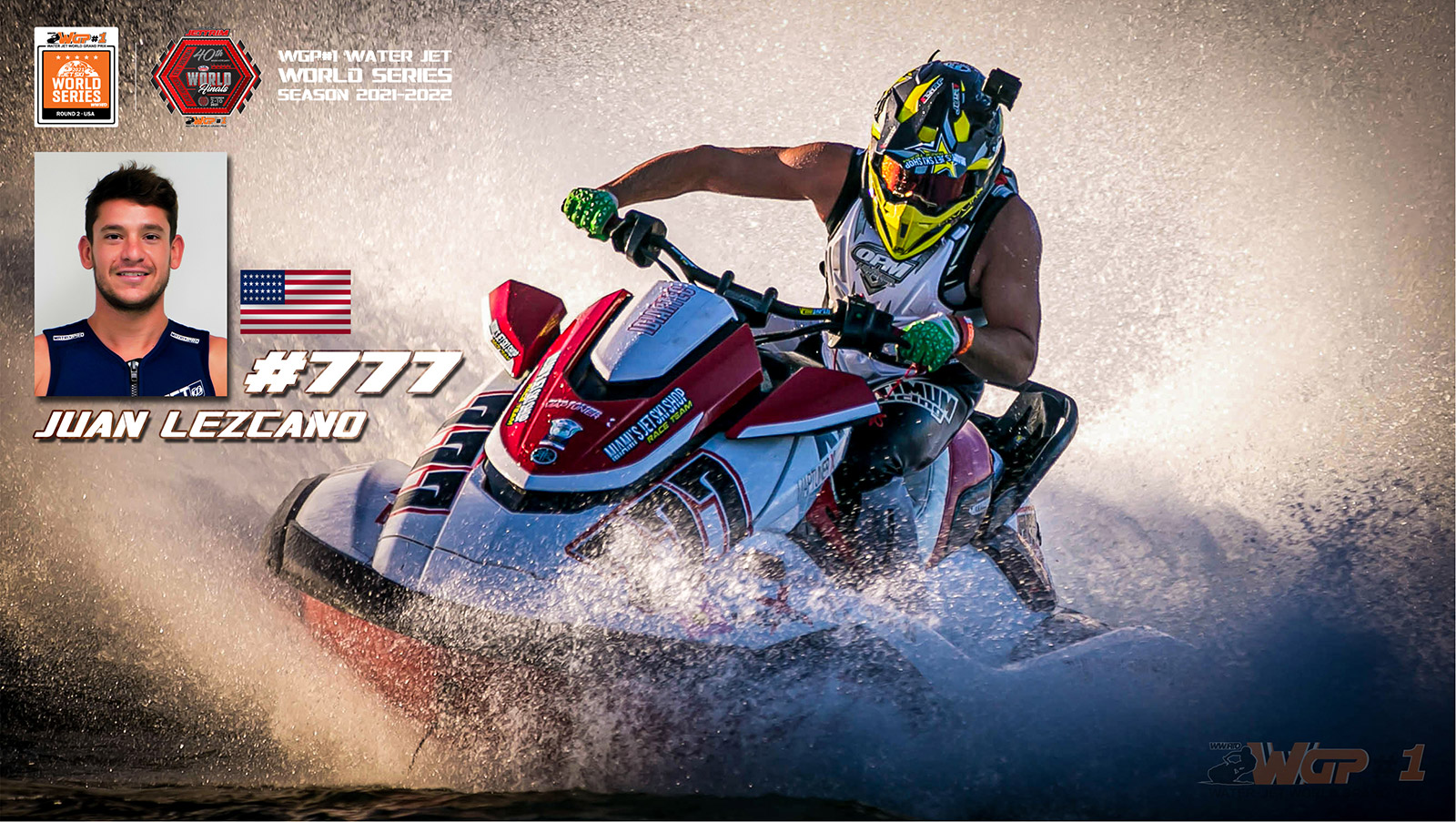 He said, "I am feeling pretty confident [for Havasu] since I am on my own personal boat. The machine I am on is more powerful and dialed-in to me. In Poland, the boat was maybe half the power of my own, the one for Havasu is probably touching 600 horsepower…with the same weight." He laughed nervously after that comment. There's a fine line between riding a Runabout boat, and flying into the water with boats that powerful.

When asked about his experience in Poland, Juan wanted to highlight his experience with Gyorgy Kasza in the week leading up to the race. "I trained with Kasza a week before the race. I thought I knew how to ride, but it turns out, I really didn't. He taught me a lot about the physics of racing that machine, especially during the turns. A lot of mechanics and physics goes into those turns. You can pull 5 Gs into those turns so you have to be precise, and the boats are very sensitive."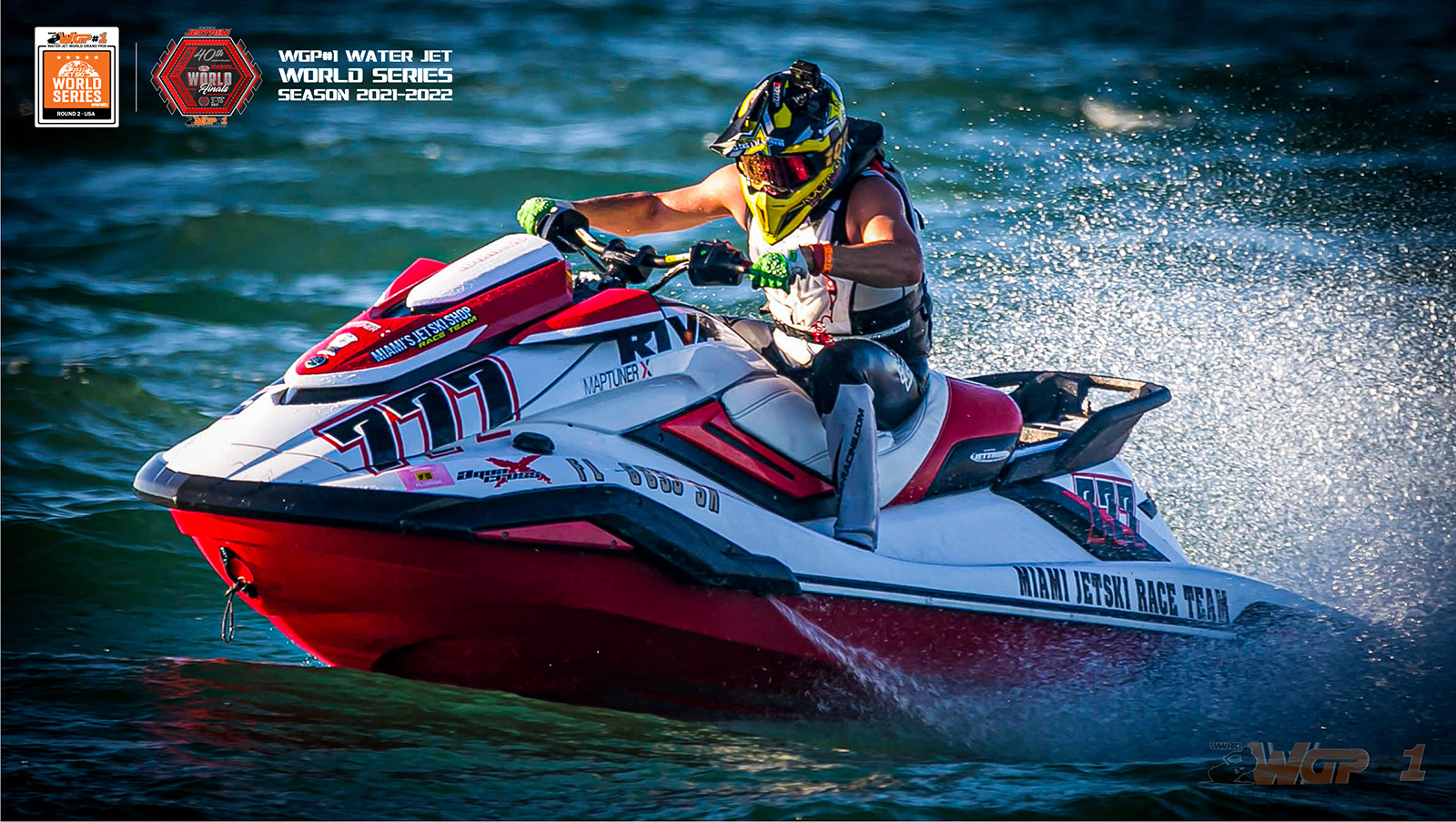 The last time Juan was at the World Finals in Havasu, he brought 24 spare boats for himself and for other riders who broke or might need a spare on the day. It's typical of the Lezcano spirit, especially since Juan learned everything to do with mechanics from his father. Speaking of his father, Juan says "He is one of my mentors. He brought our business up from nothing…we were living in and out of a van for a while. He dealt with everything that was tossed at him. And he taught me how to be so persistent and never give up. I have him to thank, Gyorgy Kasza [and Kasza Racing], my sponsors LiquiMoly, Hydro Coco and Miami Jet Ski Shop, and all my family and friends."
See Juan race in just a few short weeks at Lake Havasu! Look out for the #777 on the water in the Runabout GP class.

WGP#1 WORLD SERIES
4 October 2021