English
Language

Thai
Language

Japanese
Language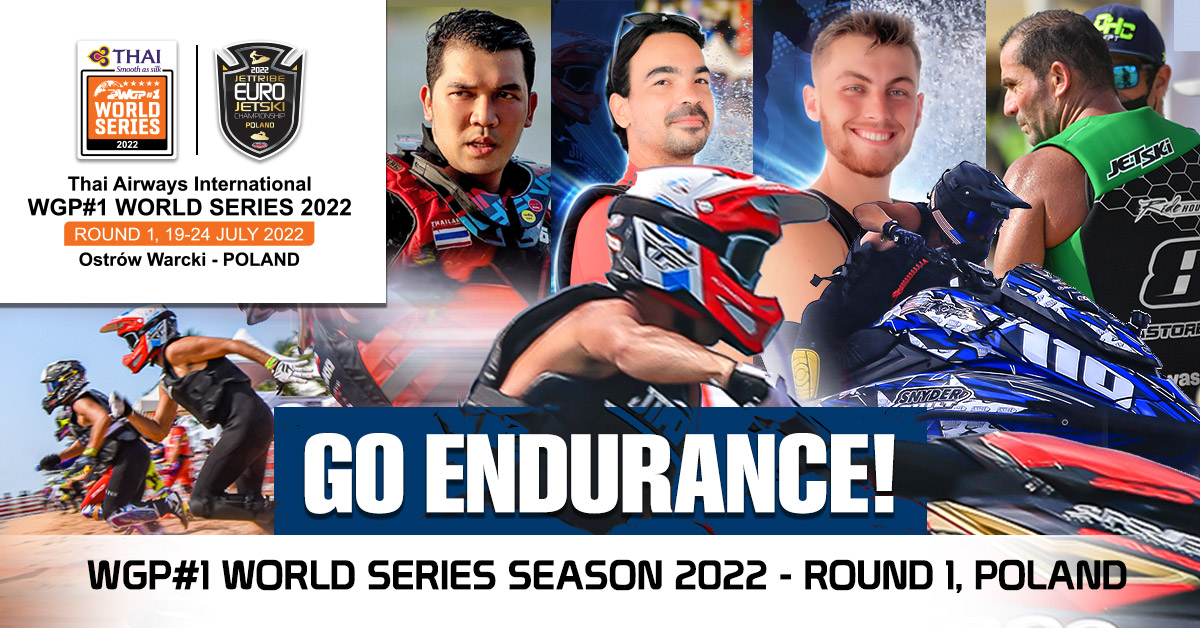 GO ENDURANCE!

Get ready for one of the toughest races of the world's premier jet-ski competition: WGP#1 WORLD SERIES 2022! A race of endurance, PRO-AM ENDURANCE OPEN, demanding not only the strongest rider to complete the most laps in 35 minutes plus 1 final lap, but also the strongest and most reliable jet-ski. Every single second counts toward a podium position.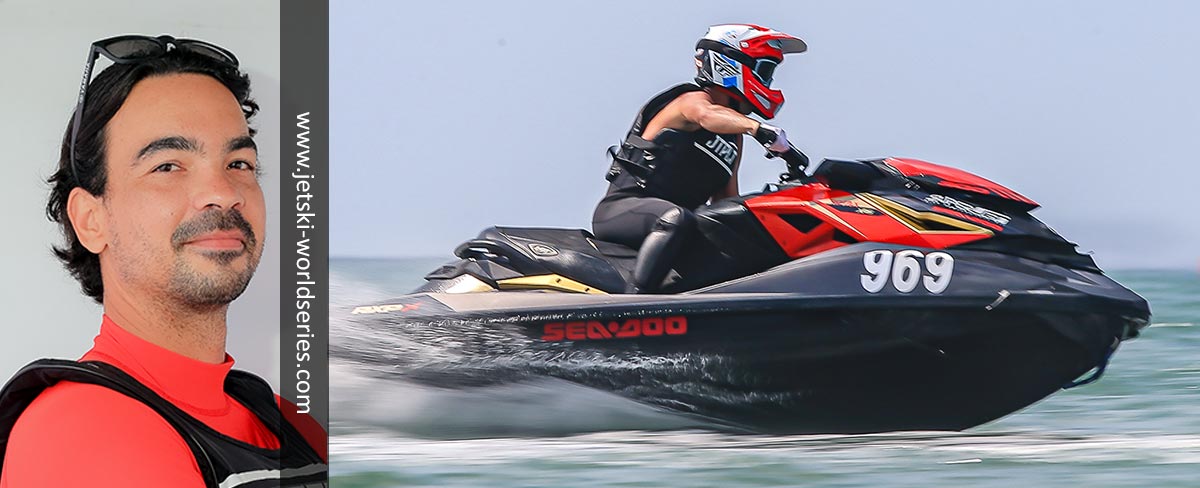 Last season, French rider #696, Nicolas Chamand emerged as the champion of WGP#1 WORLD SERIES 2021. He told us about his preparation: "For this new season, I first focused on recovering from my big crash in Thailand in January. The injury to my legs has been getting better and better, and after 3 months I felt more confident to train harder. I have done a lot of cycling and covered a good distance and I just restarted riding on my dirtbike. I have also been back on the training routine with my watercraft. I am ready to defend my title in Poland and want to thank my friends for supporting me. I am glad I will be racing there and I feel very motivated about this event. I can't wait to see you all for the first round of the WGP#1 World Series 2022. See you there guys!"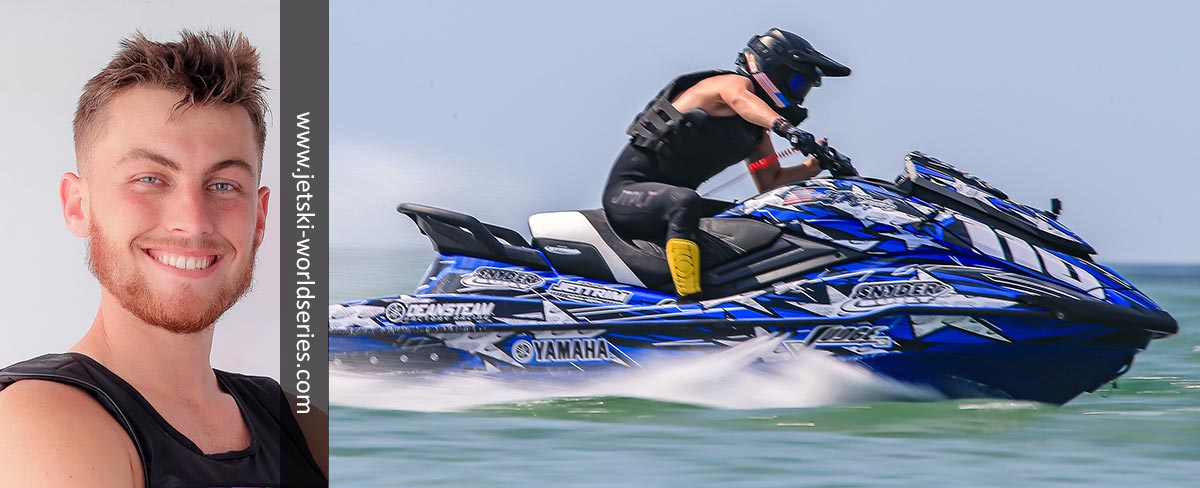 Last season's runner-up, having finished just 1 point behind Nicolas, rider #110 Tory Snyder from USA said: "I've been preparing for the big race! I ride once or twice a week, and do cardio training, either with my road bike or running 5 days a week. I eat good and clean food. I also test my boat once a week in order to develop and fine-tune the engine to be ready for the race." He is certainly ready for this season!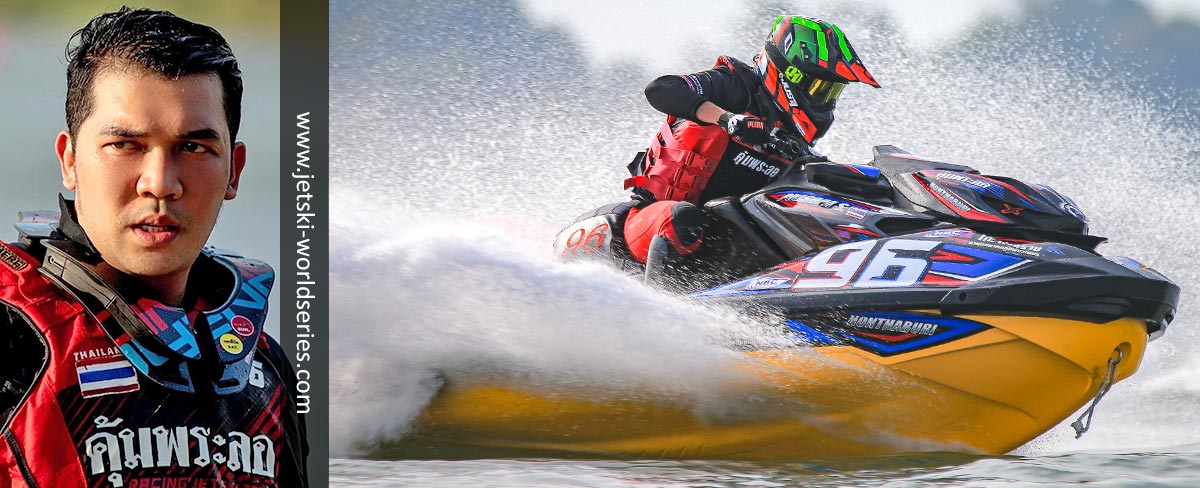 Moreover, riders from Asia will also be competing in Poland, including Thai rider #96 Supap Pulsopa, who was the champion of WGP#1 WORLD SERIES 2020.

Supap noted: "Competing in the Pro-Am Endurance Open racing class requires a great deal of stamina to endure the fatigue, so I choose to do cardio exercises to strengthen my body and my heart. It also helps my mind relax and reduces pressure from the competition. I'm fully prepared and am 100% confident that I will do my best to show the potential of Thai riders and Thailand to the world."
WGP#1 WORLD SERIES
09 July 2022